Coco Latex Park Mattress
star star star star star
(4 Les Avis)
€66.77 Tax excl.
Including €1.10 for ecotax
100% natural materials - Ultra breathable - Removable cover
Create a comfortable, healthy and breathable space for awakening with this magnificent coco latex park mattress. All the advantages of the coco latex range in the park mattress version for a 100% natural playground.
Delivery and free return in France from 39€
Description
Offer your little one a healthier and more natural playground with this coco latex park mattress. Discover all the benefits of coconut fibre, its breathable qualities are ideal for a mattress laid on the floor. Its anti-allergic and anti-fungal qualities make this mattress healthier for your child. The natural latex layer on the surface offers a pleasant and comfortable welcome to welcome baby during his playtime. Your child can be installed in a lying or sitting position.
This park mattress is completely removable and its cover is machine washable at 30°, so you offer a clean and healthy play area day after day for your baby. This cover is made of Tencel®, an ultra-breathable and thermoregulatory fibre that keeps children at the ideal temperature without causing excessive perspiration.
Park mattress 95x75x5cm that fits most children's playgrounds and offers maximum comfort.
Natural latex label
Made in Europe
recyclable and recycled box
Tencel
OEKO-TEX® 2017OK0549
Product Details

Thickness

5 cm

Place of manufacture

Spain

Guarantee

5 years

Certification

Oekotex - standard 100

Density

90kg/m3 + 48kg/m3

Norms & standards

Conforms to the requirements of the decree n°2000-164 of February 23rd, 2000

Treatment

No chemical treatment.

Removable

Yes

Anti-dust mite

Yes

Care instructions

Washing the cover with the machine 30 ° C / No dryer.

Weight:

1.8 kg

Reference

MPACOLA
Composition
- Mattress (interior) in natural latex (86% purity) + a layer of natural coconut fibre.
Mattress ticking (cover): 60% polyester + 40% Tencel® brand Lyocell, a natural technical fabric derived from wood pulp. Polyester meets fire safety standards, so no additional chemical treatment is required.
star
star
star
star
star
4

Review
More recent
More recent
1 star
2 stars
3 stars
4 stars
5 stars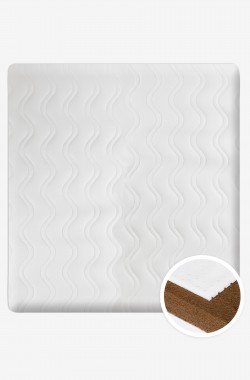 Coco Latex Park Mattress
star
star
star
star
star
Coco Latex Park Mattress
PERFECT
catherine F

, the 15/11/2019
Mattress that my baby also has in his bed and that he had in his crib. I am very satisfied with this mattress, which is why I took it from his park.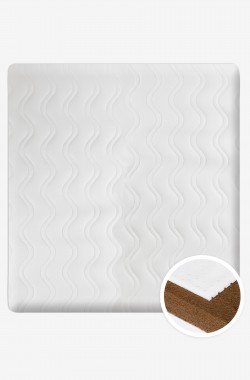 Coco Latex Park Mattress
star
star
star
star
star
Coco Latex Park Mattress
finally a real park mattress
Aurélie B

, the 07/11/2019
healthy and quality mattress.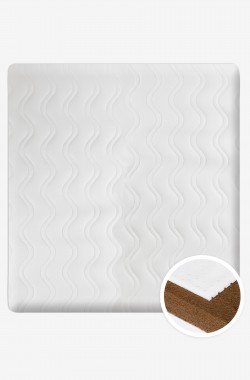 Coco Latex Park Mattress
star
star
star
star
star
Coco Latex Park Mattress
Salvatore T

, the 05/03/2016
The mattress itself seems to be of excellent quality and we are delighted that our little one is testing it.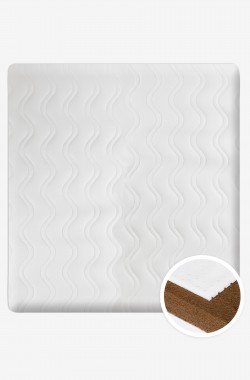 Coco Latex Park Mattress