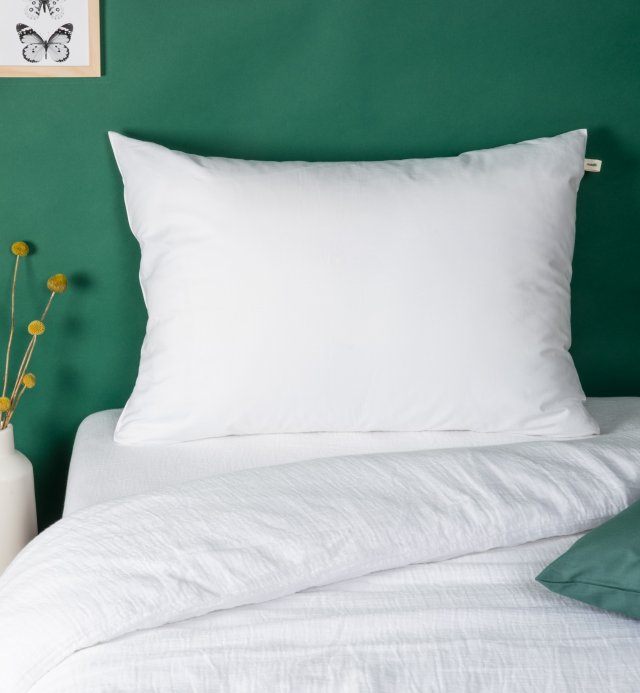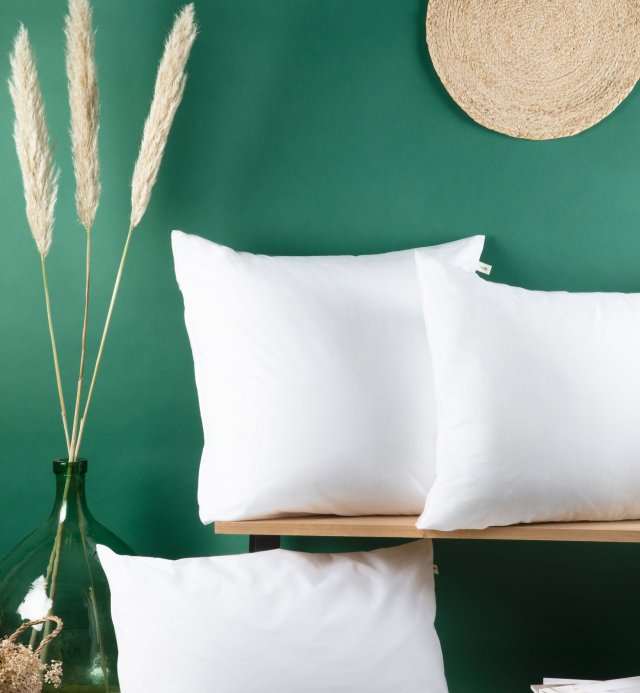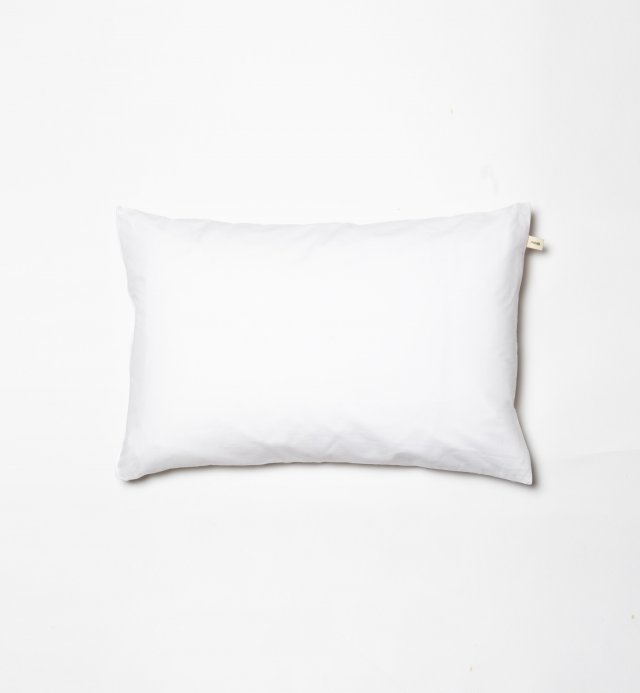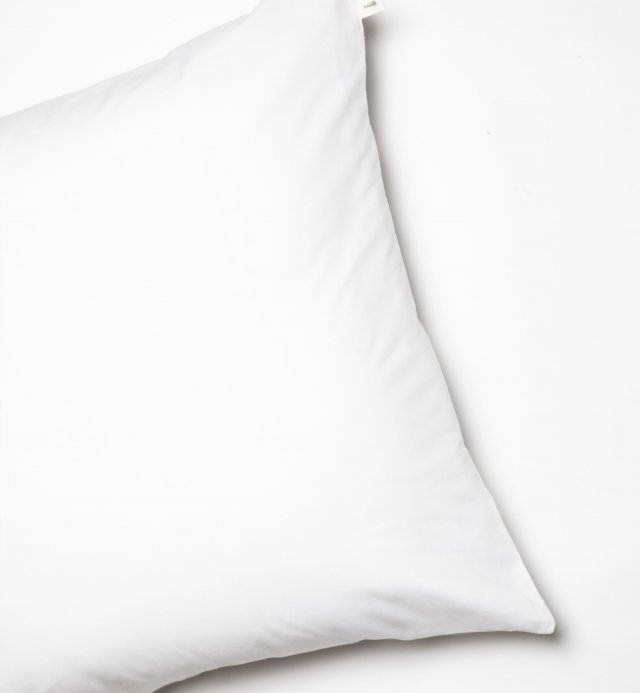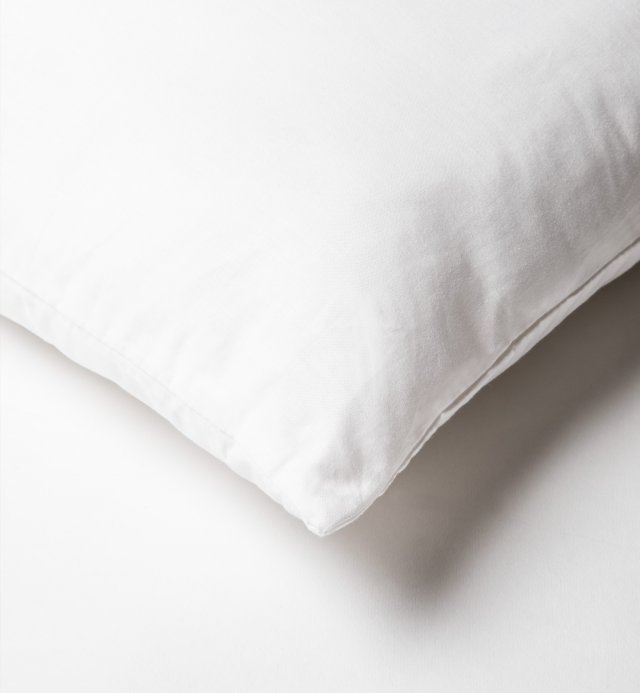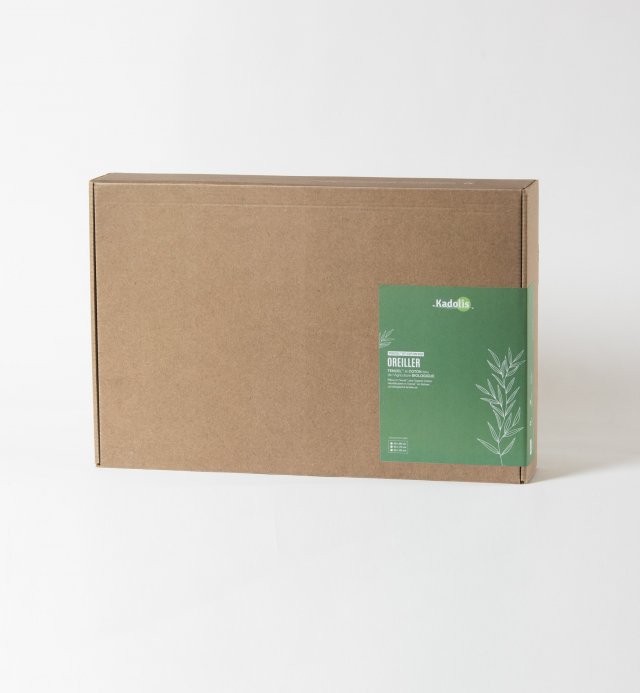 favorite






Hawi Tencel™ and Organic Cotton Pillow
star star star star star_half
(106 Reviews)
€32.90
?
Estimated amount in Dollar des États-Unis
$36.97 US
Tencel envelope™ and organic cotton - Breathable and thermoregulating pillow - Removable cover
The Hawi Tencel™ and Organic Cottonpillow is a soft and supple pillow that offers excellent sleeping comfort. It helps regulate temperature thanks to a cover made of organic cotton (from organic farming) and TENCEL™. A natural and OEKO-TEX®certified pillow for healthier nights.
Free delivery and return from 39€
Description
The Tencel™ and Organic Cottonpillow HAWI is particularly comfortable because it allows excellent air circulation and moisture wicking thanks to its cover containing Tencel™ and organic cotton. It thus ensures you healthy nights and an ideal sleeping temperature.
The Hawi pillow takes its name from the main island of the Hawaiian archipelago, known for its lush tropical forest. A haven of peace and well-being, which you can find with this pillow.
This breathable pillow is filled with recycled polyester fibers made from plastic bottles. Flexible and comfortable, it guarantees a good position of the cervicals. Its cover is made of Organic Cotton (from organic farming) for softness and Tencel™, a natural fiber derived from eucalyptus pulp, allowing natural temperature regulation.
Thanks to the combination of these two natural materials, the Hawi Tencel™ and organic cotton pillow limits excessive perspiration during sleep and prevents the proliferation of bacteria. It guarantees you a healthier sleep.
The fiber and fabric cover are guaranteed free of endocrine disruptors by a specialized laboratory.
This pillow is fully removable, its zipped cover is easily removed and can be machine washed at 30° to ensure perfect hygiene.
To keep your pillow in perfect condition, remember to cover it with a pillow protector and a pillowcase.
The little extras:
- Association of Tencel™ and organic cotton, 2 100% natural materials
- Removable pillow pretty zipper for impeccable hygiene
- Delivered in its recycled cardboard box (from well-managed FSC® certified forests, as well as recycled materials) in a "zero plastic" approach.
- A gift idea to offer in its pretty box!
Pillow available in 3 sizes to fit all needs:
- Pillow 40x60cm, thickness 12cm
- Pillow 50x70cm, thickness 17cm
- Pillow 60x60cm, thickness 20cm
Washing recommendations :
- Wash at 40°C
- It is recommended to wash the pillow directly with its cover for a better protection of the filling.
- Before washing the pillow, we recommend that you roll it up lengthwise and wrap it with elastic bands to preserve the fibers inside the pillow, and thus avoid deformations. Once washed, remove the elastics and lay it flat to dry.
- If the pillow is being washed without being rolled, lay it flat in the direction of the washing machine cylinder.
- To prevent the pillow from slapping hard against the machine drum, do not wash it alone.
Hollofil
recyclable and recycled box
Tencel™
2017OK0711-AITEX
Made in Europe
OEKO-TEX® 2889- CITEVE
Organic cotton
Ecolabel
Product Details

Place of manufacture

Spain

Guarantee

2 years

Certification

Oekotex® 20170K0711 ATTEX

Norms & standards

Conforms to the requirements of the decree n°2000-164 of February 23rd, 2000

Treatment

No chemical treatment.

Removable

Yes

Care instructions

Weight:

230 g

Reference

ORHAWTE4060
Composition
Filling: HOLLOFIL® ECO siliconized hollow polyester fiber from DACRON®. Ecological fiber benefiting from the ECOLABEL.
Removable outer cover: 50% Lyocell from the TENCEL™ brand 50% cotton from organic farming (OCSOrganic Content Standard certification)
Inner cover: 100% Cotton
Hawi Tencel™ and Organic Cotton Pillow
star
star
star
star
star_half
106

Review
More recent
More recent
1 star
2 stars
3 stars
4 stars
5 stars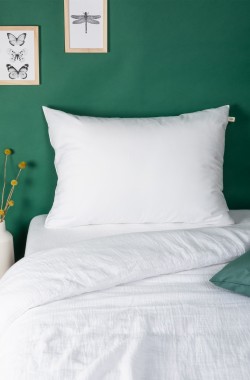 Hawi Tencel™ and Organic Cotton Pillow
star
star
star
star
star
Hawi Tencel™ and Organic Cotton Pillow
My 3 year old love it!
Maggie L

, the 25/01/2022
This pillow seems to have improved my daughter sleep. It is big and not too high, as the cotton filling will immediately fall in with the head, also good for belly sleeper.
Kadolis answer:
Thank you for the review. We are so glad your daughter is sleeping better since she has a Kadolis pillow!
The Kadolis team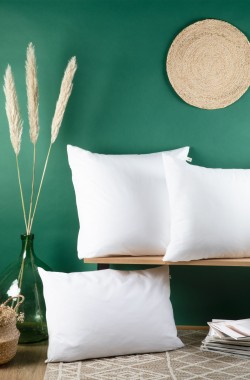 Hawi Tencel™ and Organic Cotton Pillow
star
star
star
star
star
Hawi Tencel™ and Organic Cotton Pillow
Total satisfaction, great comfort
Margo B

, the 19/01/2022
First experience for my 2 years old child in a big bed + comforter + pillow, very conclusive. Total satisfaction for this equipment. Solid and quality packaging.
Tencel™ and Organic Cotton Clim Pillow
star
star
star
star
star
Tencel™ and Organic Cotton Clim Pillow
Soft
Sophie M

, the 15/01/2022
My 4 year olds really like this pillow. It is soft enough for their morphology so no neck pain in the morning.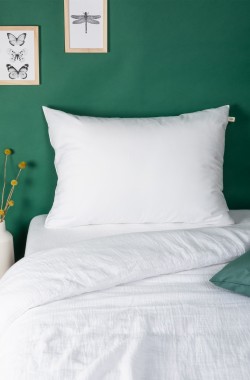 Hawi Tencel™ and Organic Cotton Pillow
star
star
star
star
star
Hawi Tencel™ and Organic Cotton Pillow
Good surprise
Eve B

, the 07/01/2022
I've been looking for a good pillow for kids for a while now... Well, here is one... Very good surprise to the touch. It is really very adapted... My child has immediately adhered
Kadolis answer:
Thank you for your feedback. We are delighted that your child liked our pillow and we wish him a good night's sleep. The Kadolis team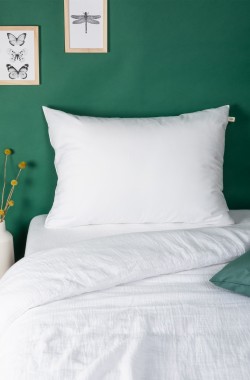 Hawi Tencel™ and Organic Cotton Pillow
star
star
star_border
star_border
star_border
Hawi Tencel™ and Organic Cotton Pillow
Disappointed
Dina-Laïa N

, the 29/12/2021
Surprised because the pillow is very, very soft...almost no stuffing
Kadolis answer:
Hello, thank you for your order. The pillow, with the size 40x60cm that you have chosen is indeed rather recommended for babies, so that it is their first pillow and the stuffing is light. On the other sizes, the filling is more substantial. I remind you that the return is free, you can ask for the return via your customer account in order to exchange the pillow or to refund you. Have a nice day. Camille