If there is only one element to favour in a baby's room, it is undoubtedly the bed, where Baby will spend long hours, installed on a comfortable mattress, so the bed must be carefully chosen.
A bed that complies with European standards
When choosing a cot it is essential to check that it complies with the European standard EN716, the main points checked by this standard are:
- The spacing of the bars of the crib, which must be between 4.5 and 6.5 cm - The
inner height between the mattress and the edge of the bed, which must be at least 60 cm - The stability of the bars, the maximum
distance of 6 cm between the slats of the box spring - The smooth paint without risk of splinters or flakes, a paint without solvents - The corners must be rounded to prevent any risk of
accident
Choosing the right bed size
In France, 2 sizes of beds are most often marketed, the classic bed with dimensions of 60x120 cm and the evolutionary bed of 70x140 cm. The bed 60x120 cm is used from birth until the child's 2nd birthday. 70x140 cm can be used from birth to the child's 5th birthday. This evolutionary bed can easily be transformed into a learning bed, it is enough to remove the sides with the bars and replace them with side rails (as on a king bed).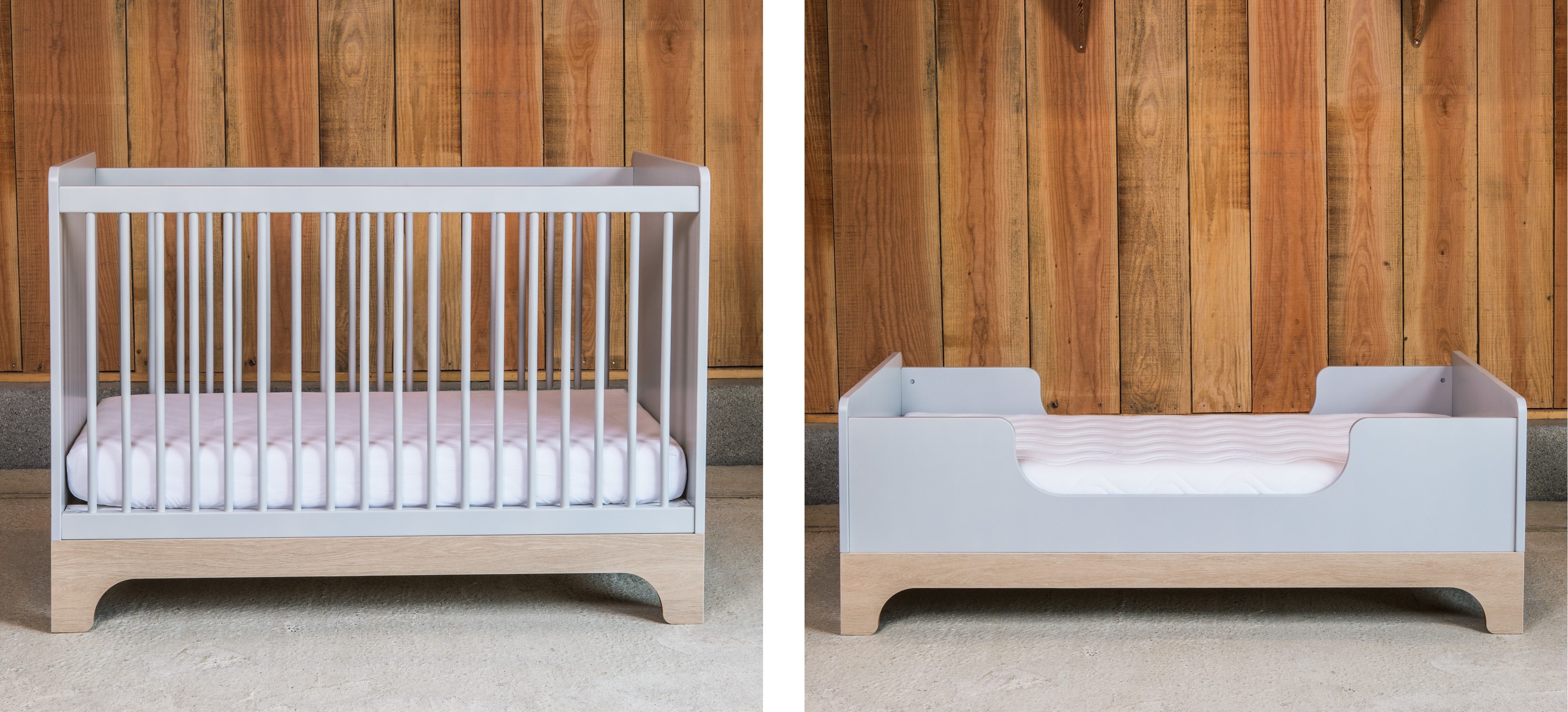 Choose a cot with a box spring that can be adjusted in several positions
Prefer a cot with a slatted base that can be adjusted in several positions (usually 3) to protect your back by positioning your baby in the high position from birth, then in the intermediate position when the child is sitting and finally in the lowest position when the child is standing to avoid any risk of falling.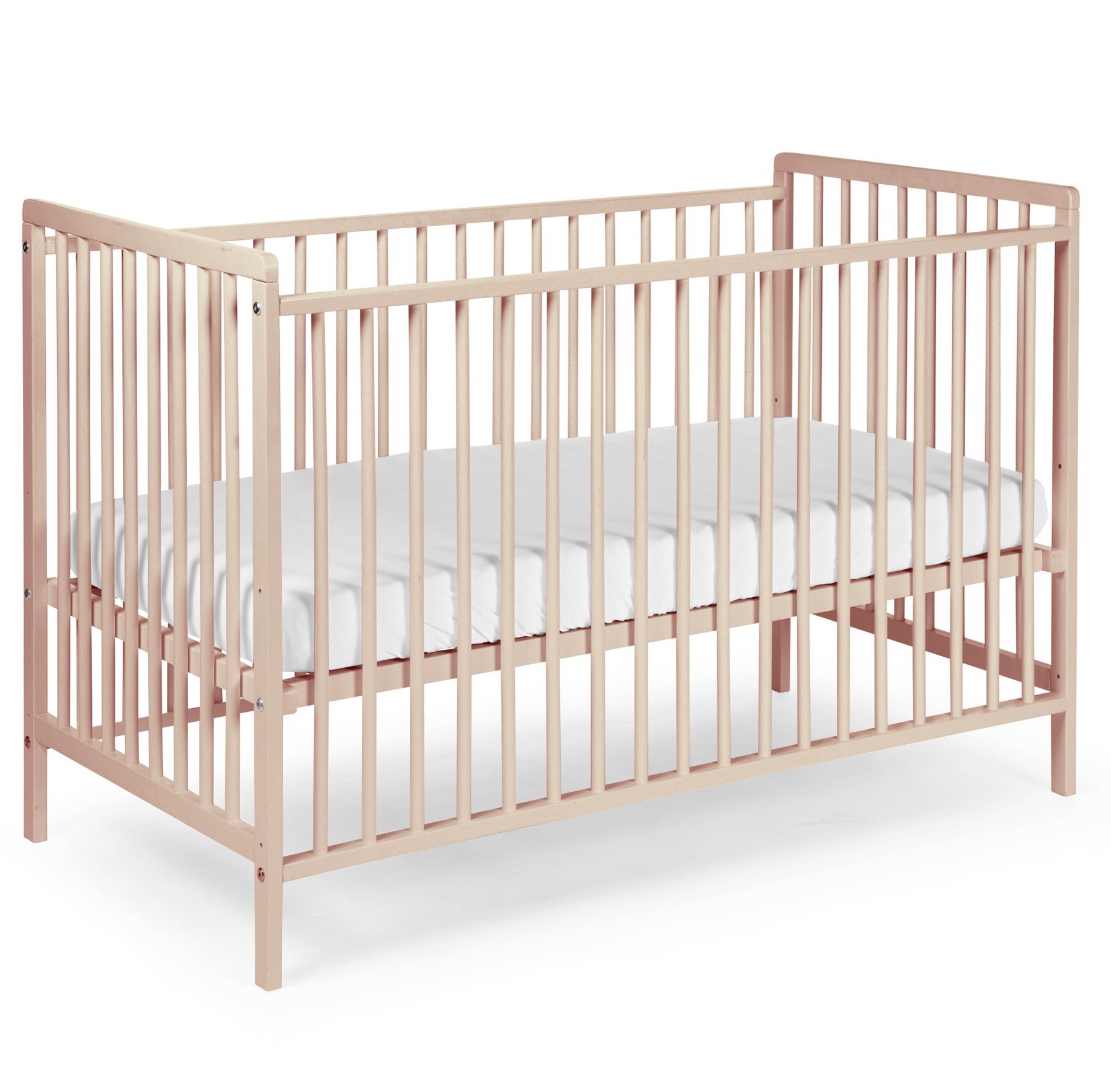 Choose a wooden bed
Choose a solid wood bed that will release less solvents than agglomerated materials, or choose an "ecological generation" MDF bed made of PEFC-certified wood, which is healthier for babies and the environment. check that the paint used to cover the wood is a special paint for children, i.e. a water-based paint or varnish, that does not contain toxic solvents. bar beds are more practical than solid panel beds because they allow you to use them.