What a pleasure to arrange your future baby's room, paint walls, choose the decoration, buy pretty plush toys, but the situation gets more complicated when it comes to choosing the bed, mattress, bed linen, etc. The choice is so vast that it is sometimes difficult to know what is best for your child.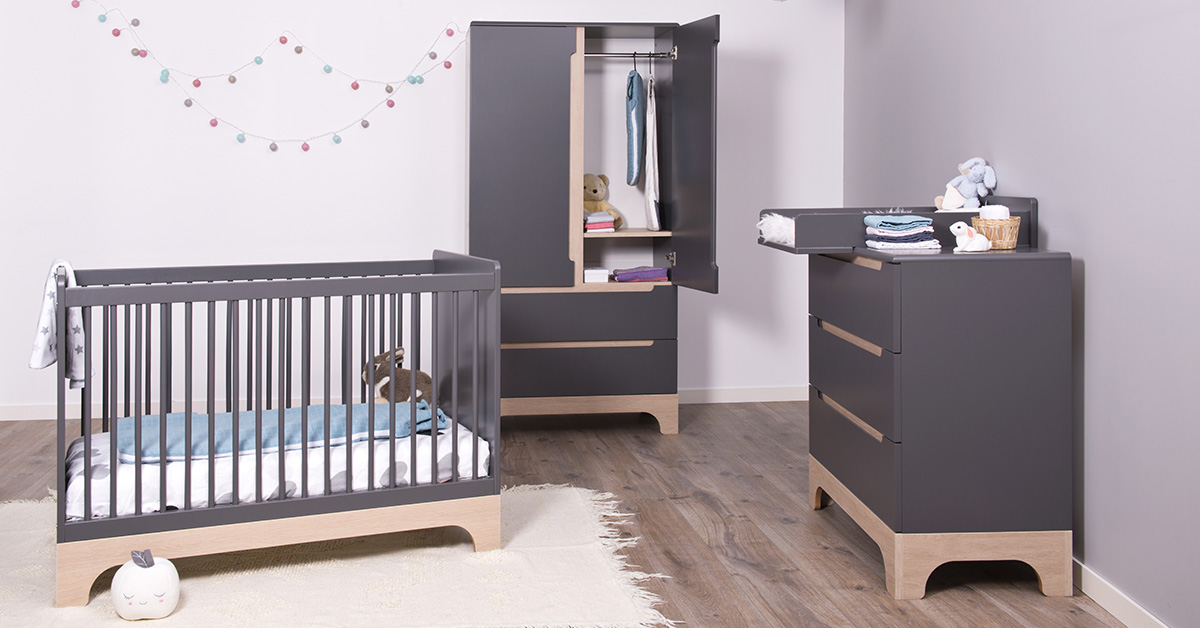 Bar bed or cradles?
The bed most often chosen by parents is the bar bed, a classic bed that will accommodate your baby from birth until he or she is in a junior bed, i.e. between 2 and 3 years old. when you choose a cot, make sure that it has a slatted base (which allows better ventilation) and above all a base that can be adjusted in several positions, so you will guarantee better safety for your child and relieve your back. the cot exists in a classic version size 60x120 cm or in a progressive bed version in 70x140 cm.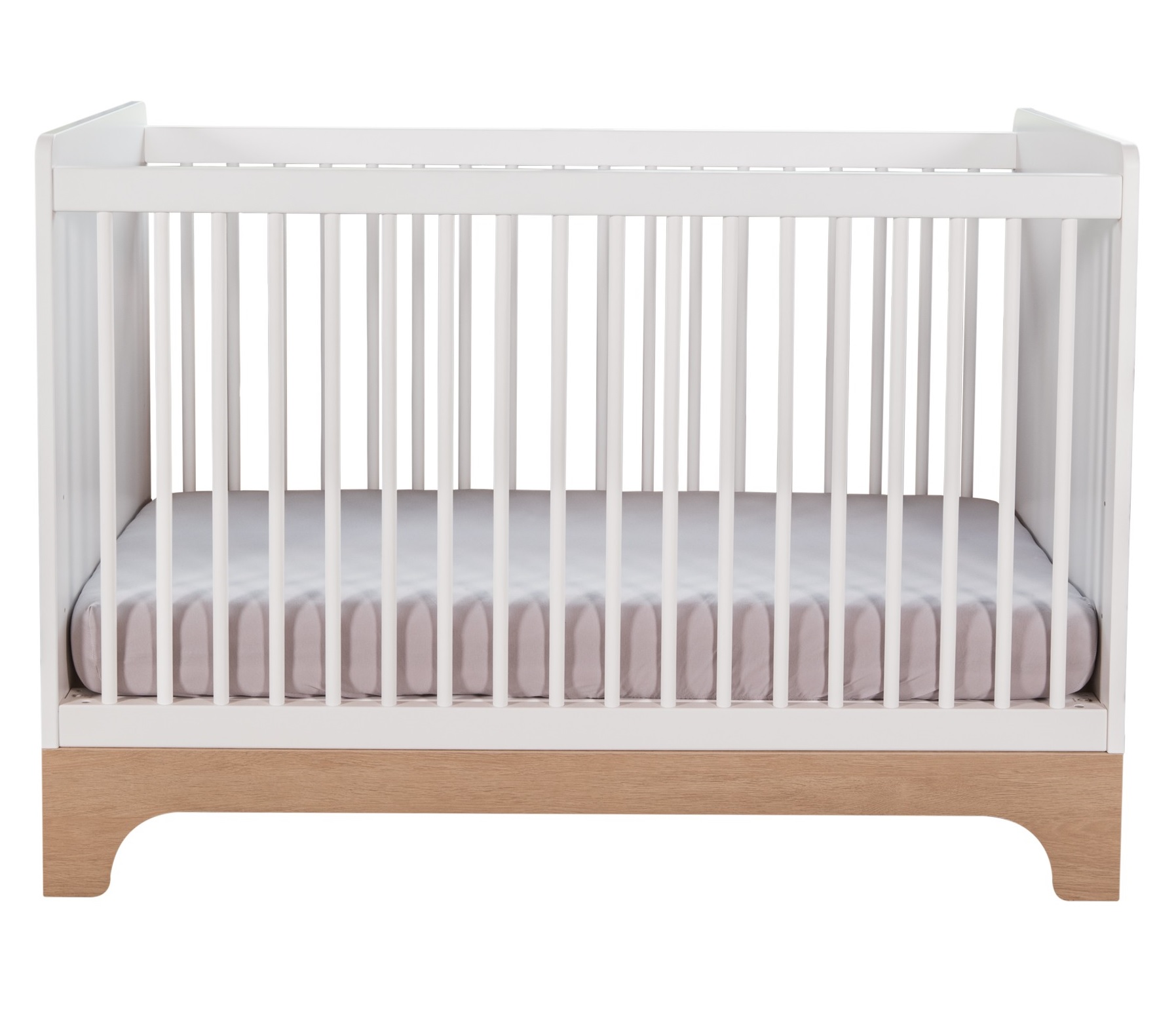 The evolutionary beds are designed to be transformed into a learning bed so that the transition between the cot and the cot is smoother.
You may inherit an old bed from your grandparents, these beds are often made of metal and have a lot of charm but they often have a non-standard size, in which case you will have to choose a custom-made mattress.
The cradle is an excellent solution for newborns (and premature babies), who may feel lost in a bed that is too big, the cradle is a mini-bed with dimensions suitable for toddlers, so the child feels perfectly safe in its little cocoon, the cradle is also a good solution for parents who want their baby to sleep in their room to keep it under supervision or to facilitate breastfeeding, the cradle placed next to the parental bed will take up less space than a cot, you can also choose a coded cradle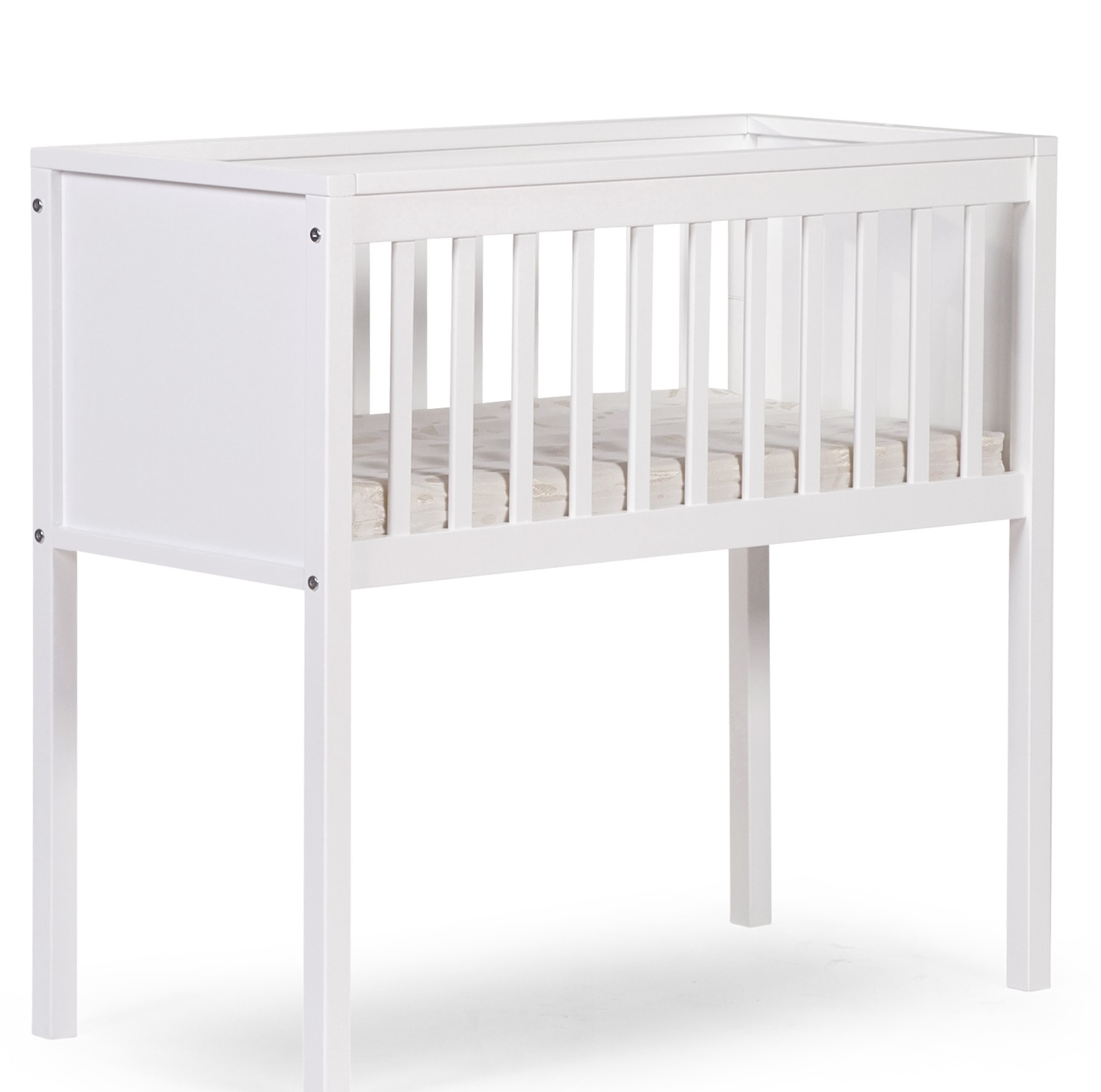 What mattress?
The choice of the first mattress is very important to ensure that your baby is comfortable during the 12 to 16 hours he or she will be lying down. pediatricians recommend a semi-firm density mattress for good support of the small body. we recommend that you choose a mattress made of natural materials to offer your child a healthier sleep.
If you choose organic food for your baby, if you make sure you provide a healthier environment and protect him from pollution, then refuse to let him sleep on oil derivatives and pesticides!
Choosing a mattress made of natural materials means taking care of your child, offering softer and healthier materials to improve his sleep but also guaranteeing a healthier atmosphere in his room, as well as a guaranteed mattress without added chemical treatment.
Choose a removable mattress to be able to wash the cover regularly, did you know that a simple machine wash is much more effective against dust mites and bacteria than the chemical treatments added to some mattresses, and especially much healthier!
Choose a mattress that is exactly the size of the crib's size, and avoid all the makeshift solutions of wedging a rolled towel at the foot of the mattress because it is too short...
For a secure bed, choose a mattress corresponding to the dimensions of your bed and for "out of the ordinary" beds, think of the custom-made baby mattress; today, high quality mattresses also exist for cradles and prams, so you can offer the same quality of sleeping in a small bed as in a classic baby bed.
A sleeping bag
Before the age of one year old, duvets and blankets are not recommended for safety reasons, so the sleeping bag is the essential item for baby's sleep, also known as a sleeping bag, sleeping bag or sleeping bag, allowing baby to sleep safely and remain perfectly covered all night long even if he moves a lot.
The best sleeping bags have snaps on the shoulders and a large zipper at the bottom for an easy installation of baby and to facilitate changing at night. to offer baby an ideal sleep it is important to choose the sleeping bag according to the temperature of the room. in a dwelling heated to 22° a sleeping bag will be more than enough, while in a room whose temperature oscillates between 16 and 19° a winter sleeping bag will be necessary. to find the TOG indication of the sleeping bag, it allows you to evaluate the thermal capacity to
Prefer sleeping bags made of natural materials such as organic cotton or Tencel® and especially without chemical treatment to prevent your child from being in contact with pesticides all night long.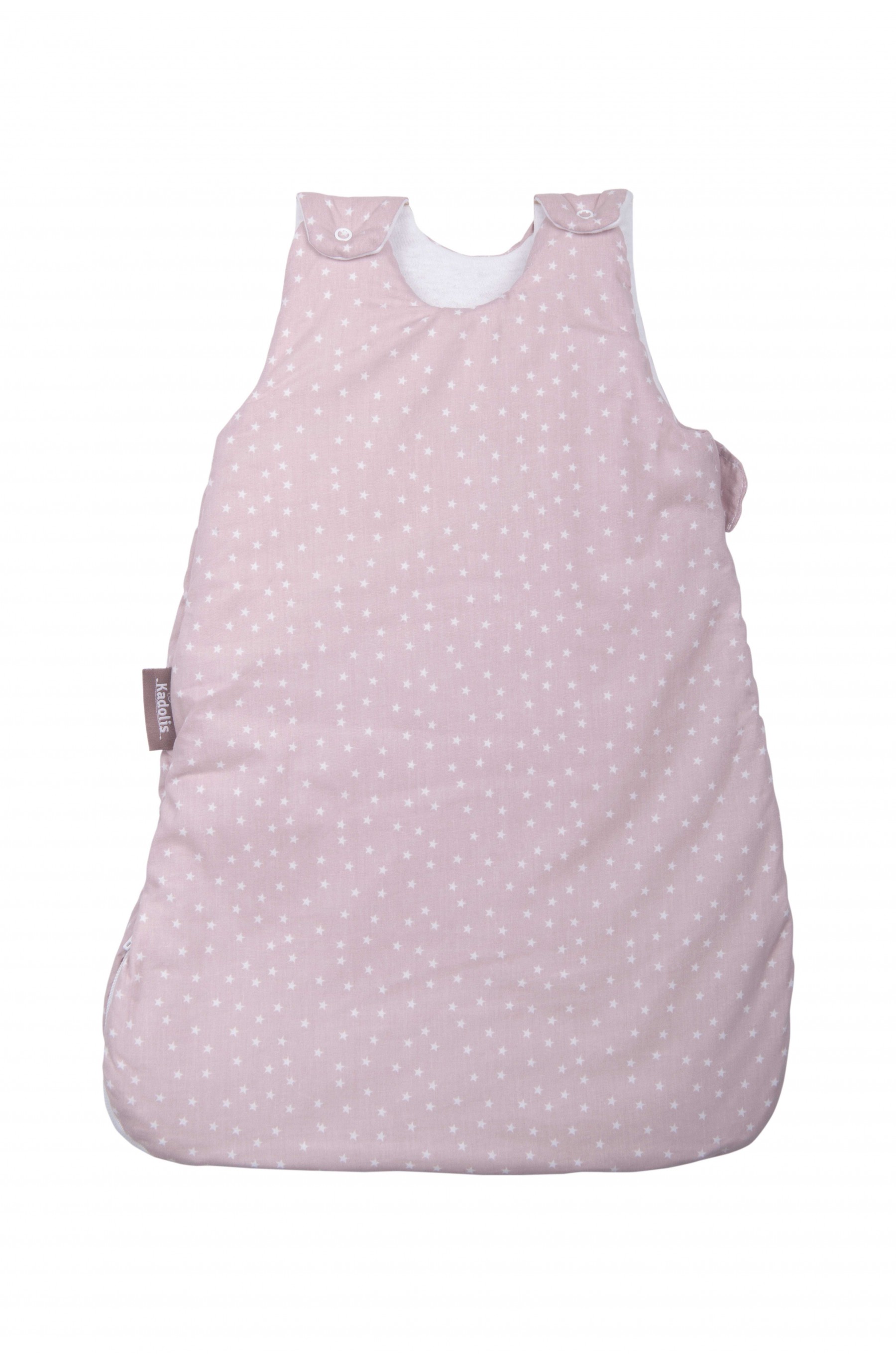 Ultra soft bed linen
For baby's well-being, prefer natural materials to synthetic materials for all linens in direct contact with the skin: the choice of bed linen is important because the child stays in bed for long hours, so it is preferable to choose an organic cotton fitted sheet. organic cotton is softer than conventional cotton, it is grown without pesticides or chemical fertilizers and is coloured with pigments without heavy metals, so it is less allergenic and suitable for babies' sensitive skin.
To protect the mattress, think of mattresses, but choose a PVC-free, more breathable sheet, which combines polyurethane and organic cotton or bamboo viscose to stop liquids (and protect the mattress in case of leaks) and let the air circulate for better temperature regulation and better moisture evacuation.
For children over one year old who sleep with a duvet, choose a breathable duvet that will allow better temperature regulation and limit excessive sweating that can lead to many waking up, while duvets covered with a Tencel® cover offer a sleep always at the right temperature.
To protect the duvet and bring a decorative touch to your child's room, choose a pretty bed linen set composed of a duvet cover and a matching pillowcase, choose organic cotton for more softness and better respect for the skin, and select guaranteed products without added chemical treatment and certified Oeko-Tex, healthier and more natural to preserve the health of your little one.