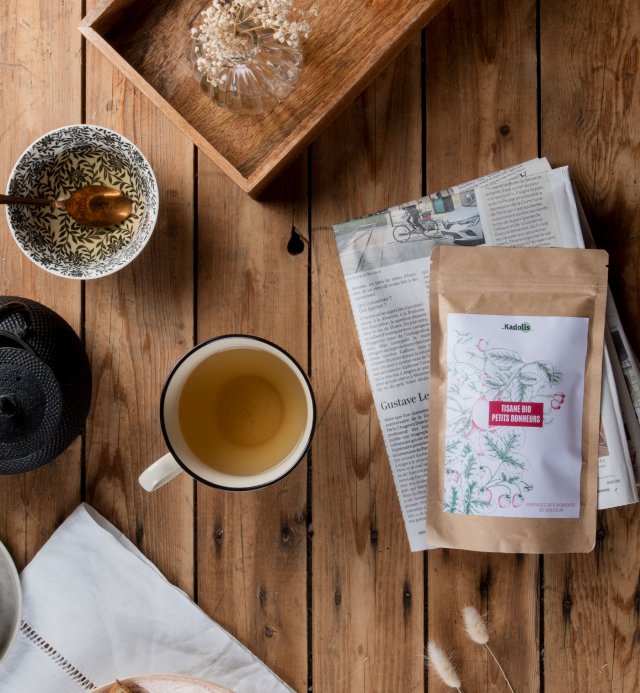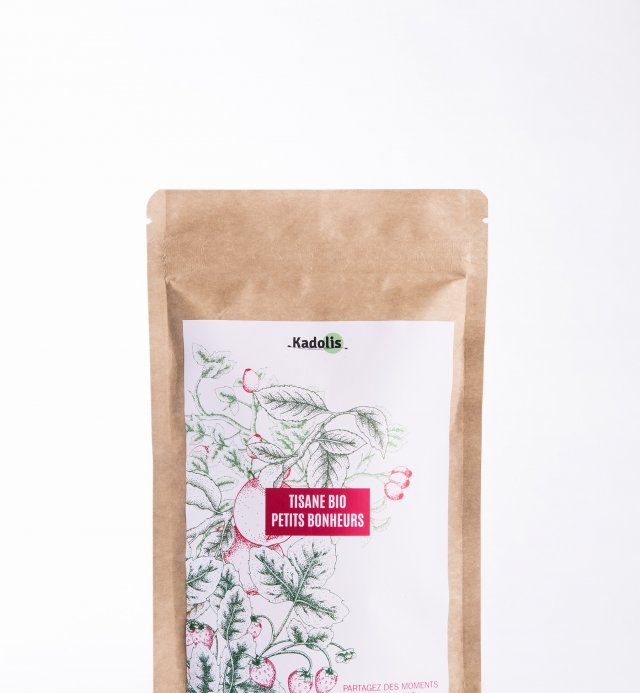 favorite


Little joys Organic Herbal Tea
star_border star_border star_border star_border star_border
(0 Reviews)
€8.25 Tax excl.
?
Estimated amount in Dollar des États-Unis
$9.33 US
Fruity flavors - Family herbal tea - Organic ingredients

This 100% ORGANIC herbal tea with fruity and tasty flavors will delight the whole family and calm the mind of the youngest to help them find sleep. Winter or summer, cold or hot, you choose how you want to enjoy it.
Free delivery and return from 39€
Description
Your children know that bedtime is approaching, but they aren't yet ready to go to sleep. What could be better than a last little quiet moment with the family to accompany young and old to bed? Our Little joys Organic Herbal Tea with fruity and greedy flavors will delight the whole family. This infusion, to be enjoyed in winter as well as summer, hot or cold, will allow a sweet moment of family sharing. It can even be slipped into the snack table in the middle of the afternoon to bring a touch of greed!

The little extras :

- 100% recycled packaging
- No caffeine

- 100% organically grown ingredients

- Suitable for the whole family

- To be enjoyed both cold and hot

Preparation:

Use : 1 teaspoon per cup
Infusion : 7-10 minutes

This product, as a foodstuff, is not accepted in return. No exchange or refund will be applied.



Weight:

100 g

Reference

THBE7
Composition
Ingredients from Organic Farming: apple, rosehip, lemongrass, peppermint, natural flavour, marigold, verbena, strawberry, lime, cornflower, aronia, raspberry

100 grams bag
Little joys Organic Herbal Tea
star_border
star_border
star_border
star_border
star_border
0

Review
More recent
More recent
1 star
2 stars
3 stars
4 stars
5 stars
There are not Product Reviews yet.