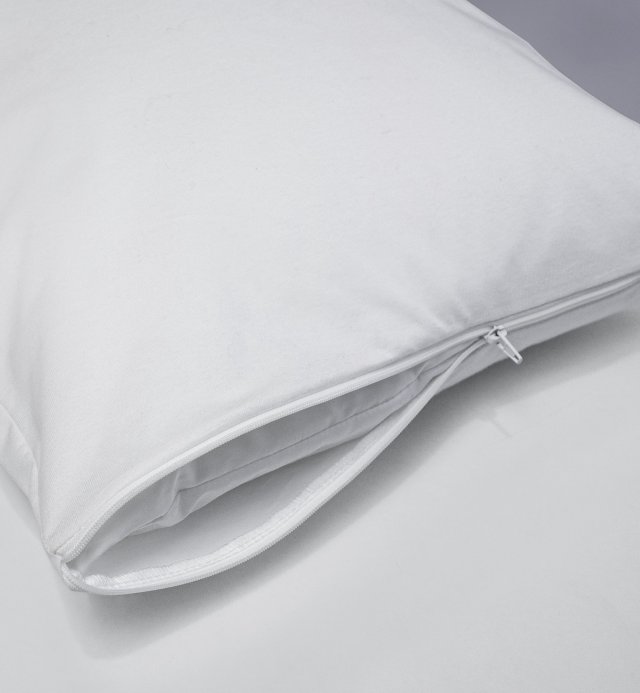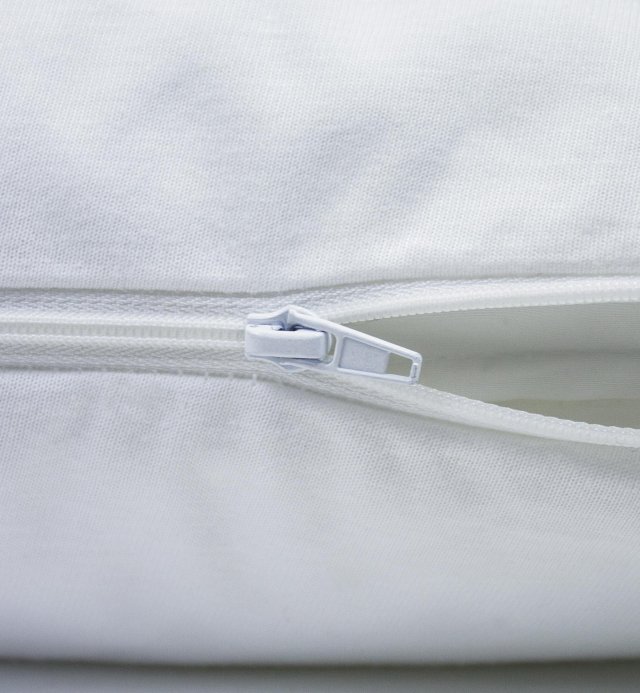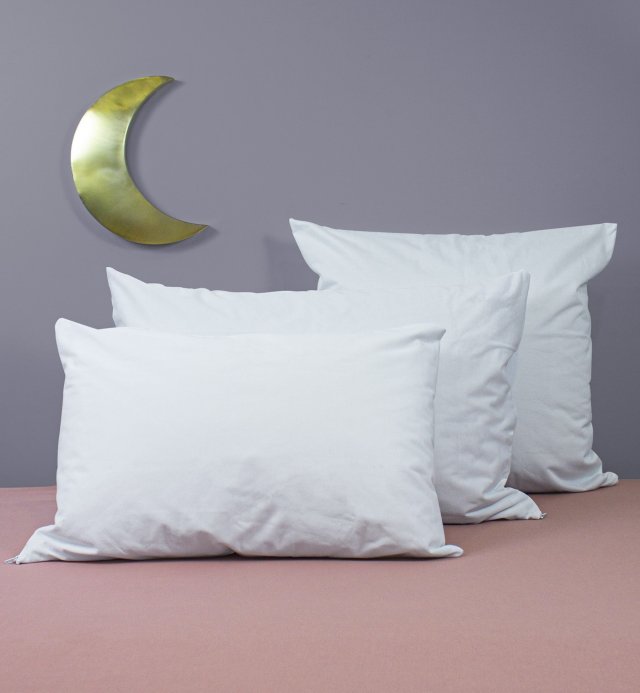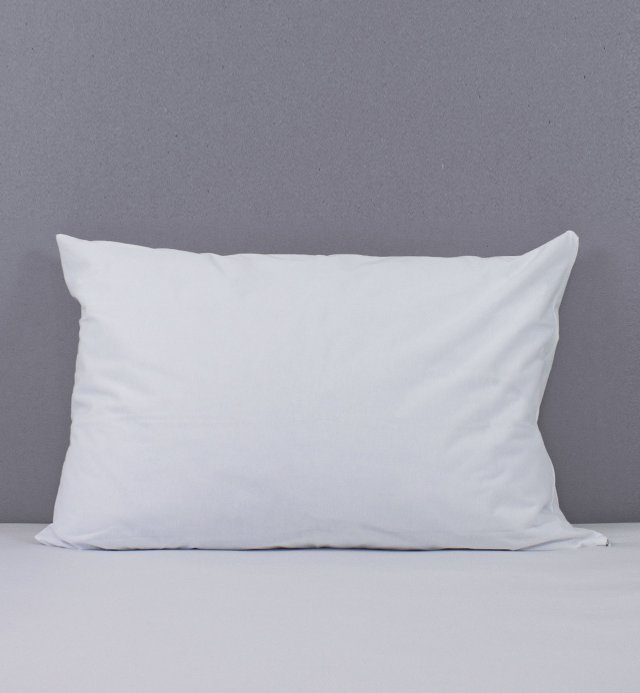 favorite



Organic cotton pillow cover
star star star star star_half
(83 Reviews)
€9.92 Tax excl.
?
Estimated amount in Dollar des États-Unis
$11.63 US
Organic cotton - Breathable - PVC free
Protect your pillow with an organic cotton pillow cover that is both breathable and waterproof. A pillow protector without chemical treatment for a purer sleep and a pillow that stays clean and perfectly healthy!
Free delivery and return from 39€
Description
An essential organic cotton pillow protector to ensure your pillow is perfectly hygienic.
A protection that can be used on the pillows of the whole family: useful for baby for possible regurgitations but also for the older ones, to avoid the aureoles due to perspiration or wet hair after the shower.
This organic cotton pillowcase is very soft and guaranteed without any chemical treatment. The inside of the cover is made of polyurethane (not PVC) which ensures a very discreet waterproof protection while letting the air pass through. This pillow protector is therefore perfectly breathable, it does not encourage perspiration and limits the proliferation of dust mites and bacteria.
For a regular maintenance of your pillow, you will have to wash only your pillowcase and this sheet, and you will preserve a healthy bed. A natural sleep improved in quality but also in practicality!
The little extras :
- Easy to put on and take off thanks to its zipper
- Invisible white colour under your pillowcases
- Contributes to a healthier bedding
- Delivered in a recycled and recyclable cardboard box to limit the impact of plastic on the environment
A pillow protector available in several sizes to fit all pillows.
recycled and recyclable bag
Oekotex certified product - no harmful substances
Made in Europe
Organic cotton
OEKO-TEX® 5452CIT
Product Details

Place of manufacture

Portugal

Guarantee

2 years

Certification

OekoTex ® N°5452CIT

Removable

Yes

Care instructions

Possible to wash in machine at 60°C / No tumble-dryer

Color

White

Weight:

150 g

Reference

POCO4060
Organic cotton pillow cover
star
star
star
star
star_half
83

Review
More recent
More recent
1 star
2 stars
3 stars
4 stars
5 stars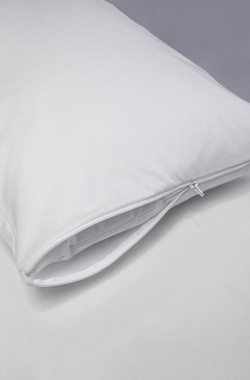 Organic cotton pillow cover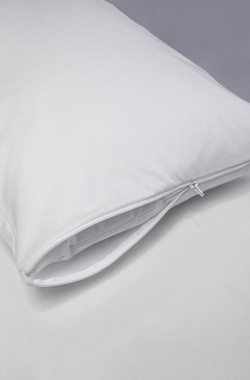 Organic cotton pillow cover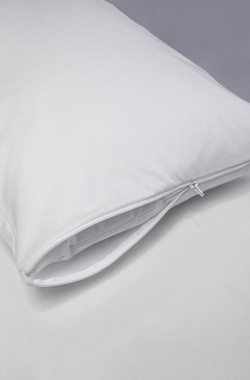 Organic cotton pillow cover
star
star
star_border
star_border
star_border
Organic cotton pillow cover
Does not correspond to what we expect from a pillow protector
Saran M

, the 07/08/2021
Does not protect the pillow in case of accident. You can actually see that the inside is a bit "plasticised" like mattress pads are but this one is very thin. So it penetrates through and wets the pillow.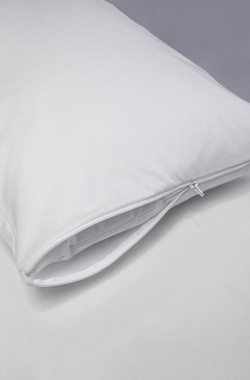 Organic cotton pillow cover
star
star
star
star_border
star_border
Organic cotton pillow cover
A little disappointed
Elena M

, the 07/08/2021
This is my seventh order from Kadolis, so I love the brand and go there with my eyes closed. However, this time the quality of the finishing was not up to scratch. The zipper stitching clearly leaves something to be desired: not straight, threads everywhere, one thread pulled the other too loose... I only noticed it after washing unfortunately. Hopefully this is an exception that escaped quality control.
Kadolis answer:
Hello and thank you for your review. We are sorry to see that you received the poor quality pillow protector. Please contact our customer service to find a solution: [email protected] The Kadolis team.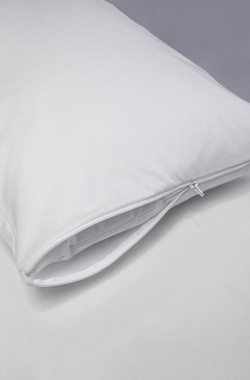 Organic cotton pillow cover