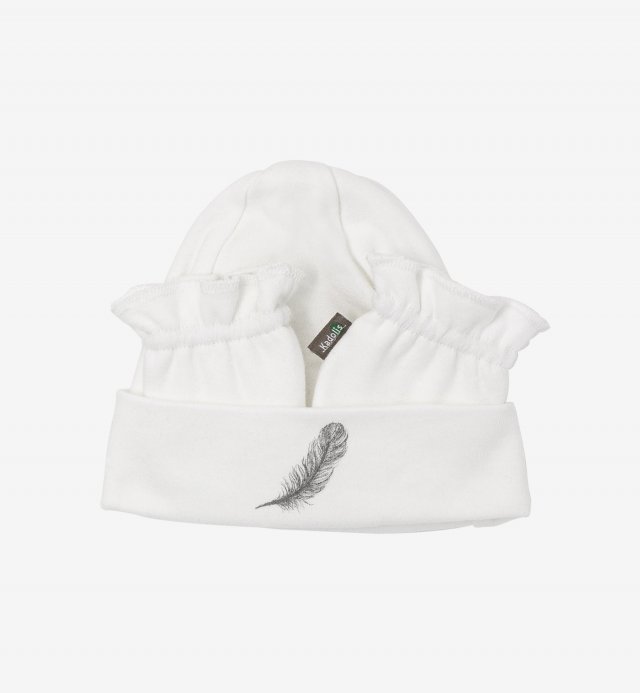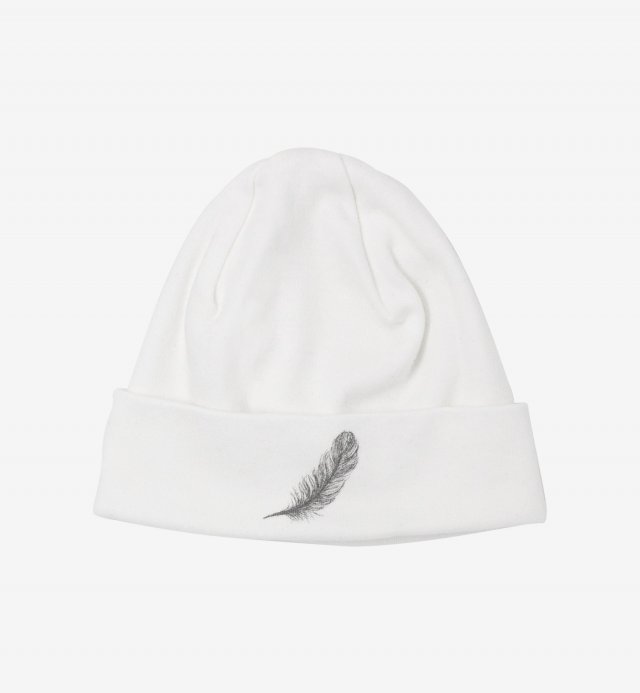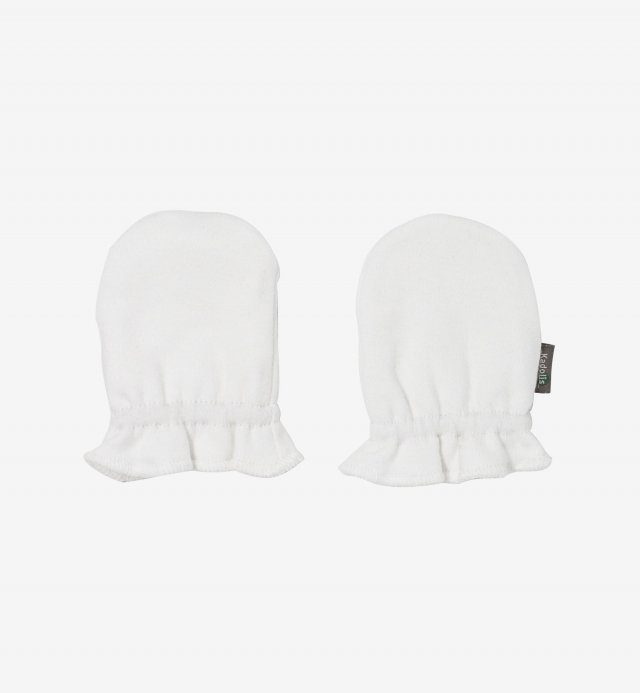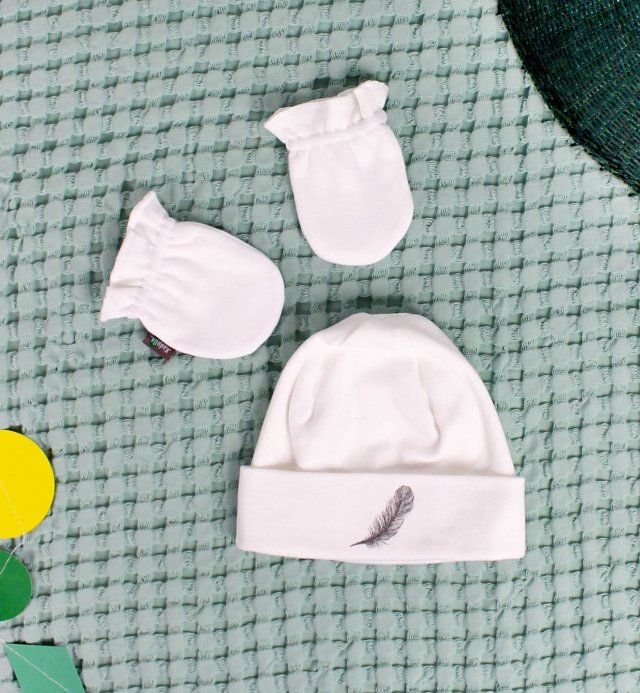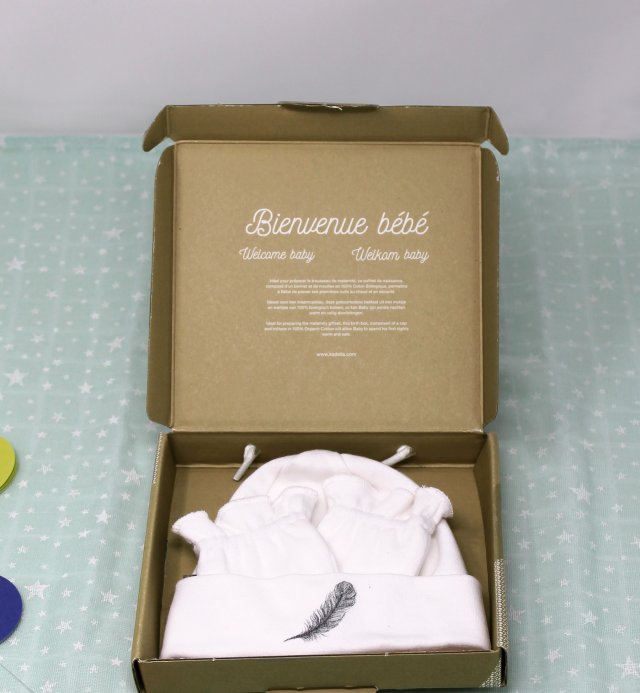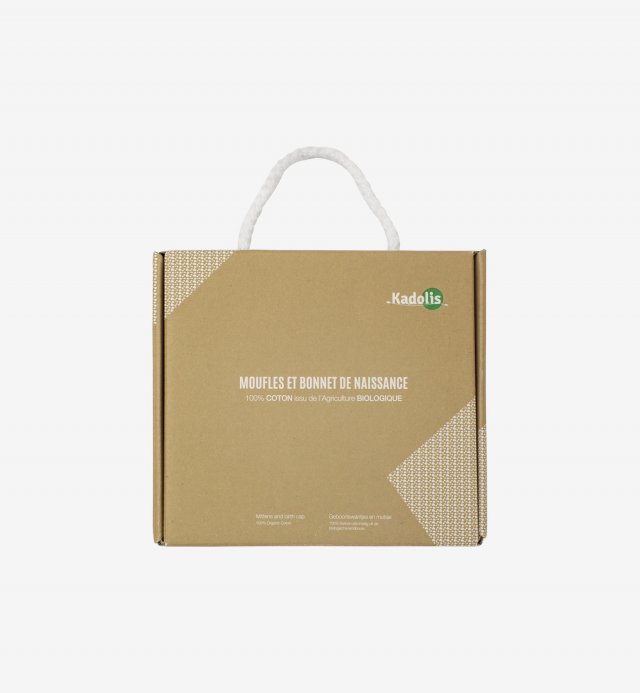 favorite





Birth set in organic cotton: hat and mittens with feather pattern
star star star star star_half
(8 Reviews)
€14.08 Tax excl.
?
Estimated amount in Dollar des États-Unis
$16.51 US
Organic cotton - Cap + mittens set - Mixed colour
A birth set in organic cotton composed of a cap and a pair of super soft mittens. A set too cute to take care of baby's sensitive skin and offer calm and serene nights from the very first days.
Free delivery and return from 39€
Description
A birth set in organic cotton to be used as soon as baby comes out of mum's tummy, to keep baby warm. It is composed of a pretty bonnet and a pair of mittens in size 0.3 months.
As the temperature regulation system is not fully mature at baby's birth, a large part of the body heat is evacuated through the head, the birth bonnet will therefore allow baby to keep warm and not get cold. The little mittens are also an essential accessory during the first weeks when baby often makes sudden gestures with his hands, so they prevent baby from scratching his face with his little thin nails.
The 100% organic cotton composition and Oeko-Tex certification of this birth set will guarantee your baby softness and peaceful nights. We guarantee that no chemical treatment has been applied to these products.
The birth set is a great organic baby gift idea, it comes in a pretty recycled and recyclable cardboard box. You can complete this gift with a set of organic cotton nappies.
The little extras:
- Delivered in a recycled and recyclable cardboard box to limit the impact of plastic on the environment
- Ideal for an organic birth gift
- Oeko-Tex certified
Made in Europe
Organic cotton
recyclable and recycled box
OEKO-TEX® 2889- CITEVE
Product Details

Place of manufacture

Portugal

Guarantee

2 years

Care instructions

Machine-washable at 40°C / tumble-dryer not allowed

Color

White

Weight:

40 g

Reference

KABOPLGR
Composition
100% organic cotton
180gr/m2
Birth set in organic cotton: hat and mittens with feather pattern
star
star
star
star
star_half
8

Review
More recent
More recent
1 star
2 stars
3 stars
4 stars
5 stars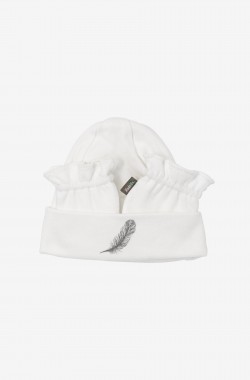 Birth set in organic cotton: hat and mittens with feather pattern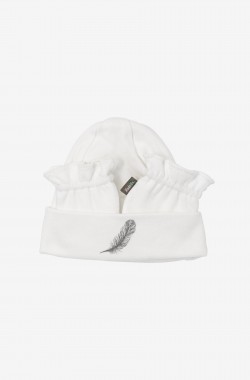 Birth set in organic cotton: hat and mittens with feather pattern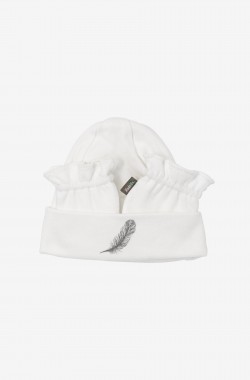 Birth set in organic cotton: hat and mittens with feather pattern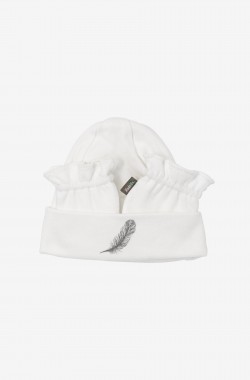 Birth set in organic cotton: hat and mittens with feather pattern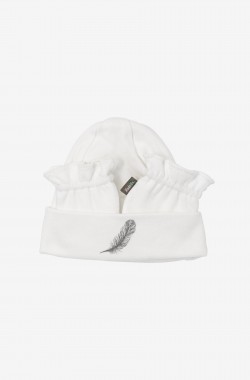 Birth set in organic cotton: hat and mittens with feather pattern