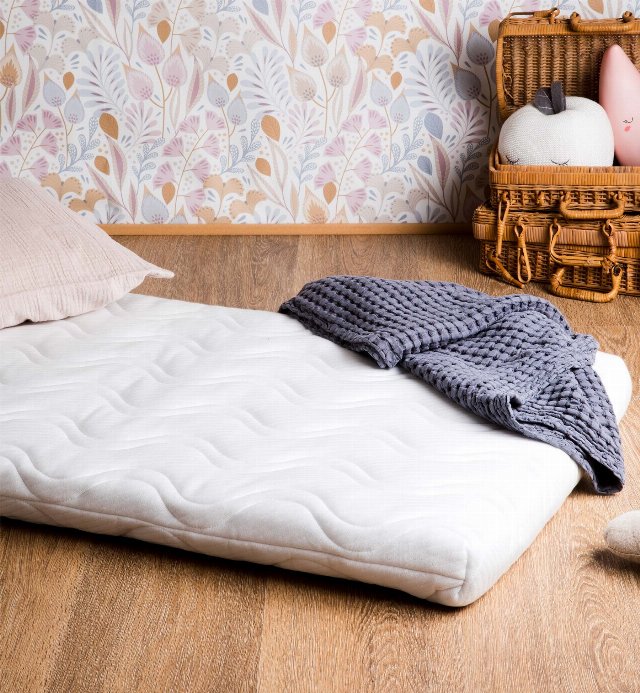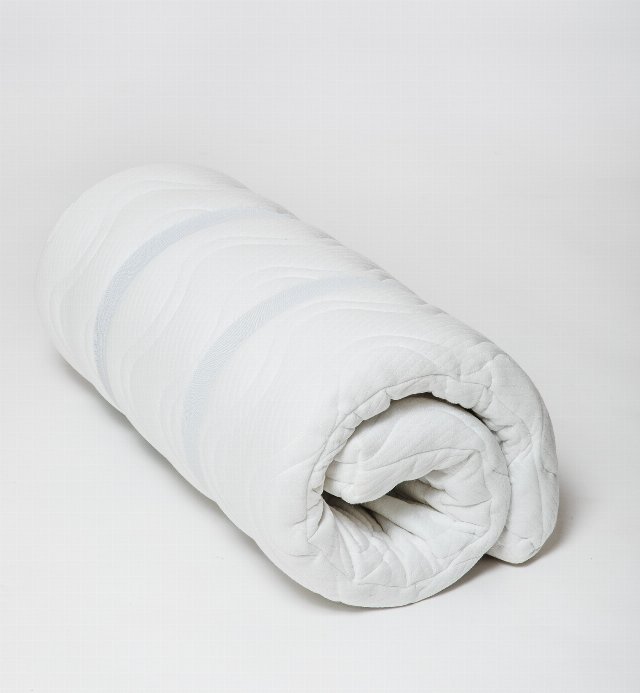 favorite


COCO LATEX rolled travel mattress
star star star star star_half
(22 Les Avis)
€89.90
?
Estimated amount in Dollar des États-Unis
$106.65 US
100% natural materials - Ultra breathable - Removable cover
Give your baby the comfort of a 100% natural travel mattress with this nomadic coco latex mattress. It combines the support of coconut fibre with the flexibility of natural latex. A rolled mattress that is easy to carry.
Free delivery and return from 39€
Description
The comfort of a coco latex mattress for all baby's movements, did you dream of it? Kadolis did it! This rolled coco latex travel mattress for babies offers all the comfort of a real coco latex mattress in a nomadic version. It is composed of a layer of coconut fibre for the breathable and natural anti-allergic side and a thin layer of ultra-comfortable natural latex.
Its Tencel® and polyester cover provides great breathability, improves sleep and regulates temperature. Tencel® is a natural material made from eucalyptus wood pulp. Polyester is used to pass the fireproof standard and thus avoid the addition of chemicals. This cover is equipped with a large zipper that allows you to easily remove it and machine wash it at 30°C for easy maintenance and a longer mattress life.
Thanks to its natural materials, the air circulation is optimal, the density and flexibility of the coco latex travel mattress guarantee a very good support of the baby's body. It is very easy to move thanks to its carrying case! It is the ideal mattress for weekends and holidays.
Travel mattress guaranteed without added chemical treatment and certified Oeko-Tex.
Dimensions: 60x120x6 cm
The little extras:
- 100% natural travel mattress

- Fully removable mattress, allows regular washing of the cover
- Delivered with its transport bag, rolled dimension 30x60cm
Don't forget to protect the mattress with a 2 in 1 fitted sheet.
Natural latex label
Made in Europe
recyclable and recycled box
Tencel
OEKO-TEX® 2017OK0549
Comfort rate

Product Details

Thickness

5 cm

Place of manufacture

Spain

Guarantee

5 years

Certification

OkeoTex ® n°2017OK0549

Density

65kg/m3 +48kg/m3

Norms & standards

Conforms to the requirements of the decree n°2000-164 of February 23rd, 2000

Norms & standards

Conforme NF EN 16890 d'avril 2018

Treatment

No chemical treatment.

Removable

Yes

Anti-dust mite

Yes

Care instructions

Washing the cover with the machine 30 ° C / No dryer.

Weight:

5 kg

Reference

MVOCOLAR
Composition
Interior:
- a 1 cm layer of of coconut fibre and a 4 cm layer of natural latex (86% purity)
Latex Density: 65 kg/m3
Coconut Fibre Density: 48 kg/m3
- A non-removable 100% cotton cover protects the interior part of the mattress
Exterior:
- 1 cm ticking (cover): 60% TENCEL®/40% Polyester, polyester padding. Polyester is naturally fire-resistant, so no additional chemical treatment is required.
COCO LATEX rolled travel mattress
star
star
star
star
star_half
22

Review
More recent
More recent
1 star
2 stars
3 stars
4 stars
5 stars
COCO LATEX rolled travel mattress
COCO LATEX rolled travel mattress
star
star
star
star
star
COCO LATEX rolled travel mattress
All right
Tatiana B

, the 22/04/2021
Hello, I ordered a travel cot mattress a few weeks ago that rolls up with its sheet and sheet and I am very happy with all the products, the sheets are soft and the cot mattress is a bit heavy but handy for travel and easy to put back in its packaging. I would recommend.
COCO LATEX rolled travel mattress
star
star
star
star
star
COCO LATEX rolled travel mattress
Quality and practical mattress
Florie B

, the 05/04/2021
Finally a mattress to take with the cot and that fits in the trunk! Very comfortable my 6 month old baby sleeps like at home!
Kadolis answer:
Thank you for your feedback. We are delighted that the travel mattress suits you and that your baby is sleeping comfortably. The Kadolis team
COCO LATEX rolled travel mattress
COCO LATEX rolled travel mattress