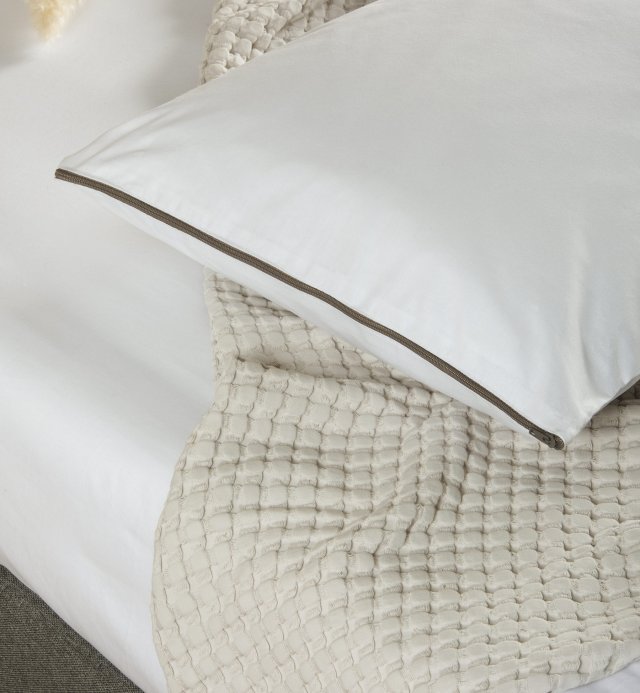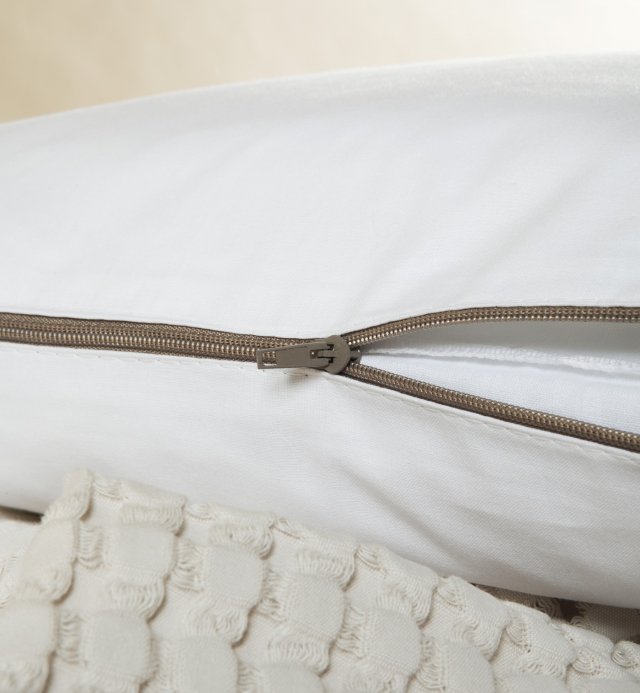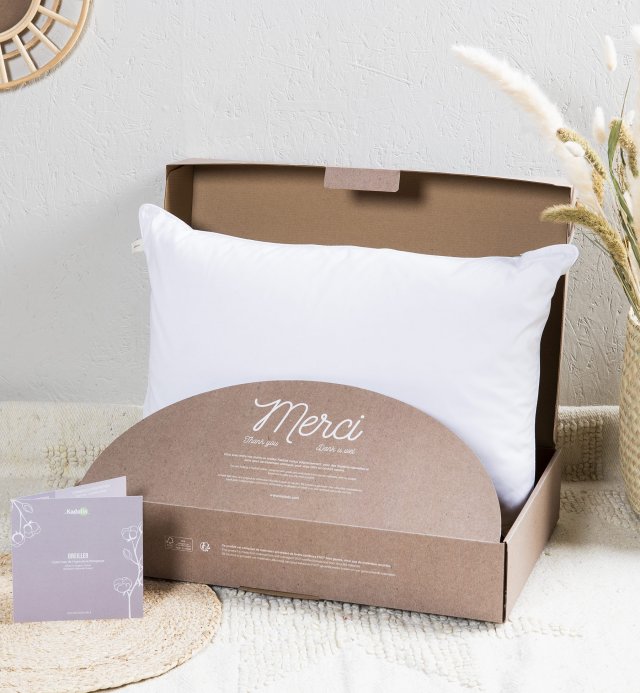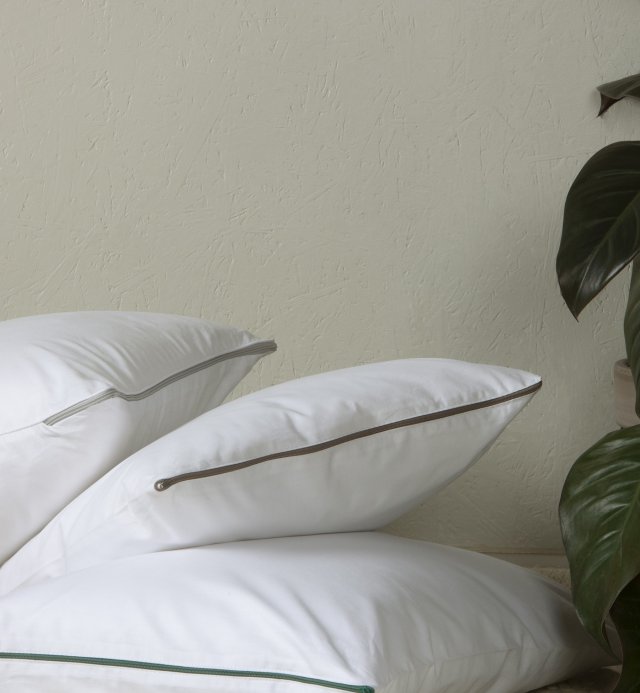 favorite










Maui Organic Cotton Pillow
star
star
star
star
star_half
(110&nbspReviews)
Organic cotton cover - Soft and breathable pillow - Removable cover
Organic cotton pillow (from organic farming) Maui, an ultra soft and comfortable pillow for a quality sleep. A soft pillow, OEKO-TEX® certifiedand removable cover.
Free delivery and return from 39€
Description
The MauiOrganic Cotton Pillow is an ultra healthy and comfortable pillow that ensures a great night's sleep.
In Hawaii, the highest peak on the island of Maui will take your head to the clouds with this soft and fluffy cotton pillow.
Its interior made of polyester fiber recycled from plastic bottles, guarantees a good position for the cervicals. Ultra-soft it adapts to your morphology for a unique comfort. Its 100% organic cotton cover is soft and completely natural.
This pillow is guaranteed without any chemical treatment and is certified OEKO-TEX®.
It is available in sizes 40x60cm, 50x70cm and 60x60cm to suit all ages.
The fibre and the fabric cover are guaranteed without endocrine disruptors by a specialised laboratory.
The little extras :
- Ultra soft pillow
- Pillow guaranteed without chemical treatment, OEKO-TEX® certified
- Removable pillow with a nice zipper for an impeccable hygiene
- Delivered in a recycled cardboard box (from well-managed FSC® certified forests and recycled materials) in a "zero plastic" approach.
- A gift idea to offer in its pretty box!
Sizes and thicknesses available :
- Pillow 40x60cm : 12cm
- Pillow 50x70cm : 17cm
- Pillow 60x60cm : 20cm
Washing conditions:
-It is recommended to wash the pillow directly with its cover for a better
protection of the filling.
- Roll up the pillow and tie it with a rope to prevent it from
unravelling.
- To prevent the pillow from banging against the drum of the washing machine, do not wash it alone.
- Place the pillow in the same direction as the drum of the washing machine.
2017OK0711-AITEX
Oekotex certified product - no harmful substances
Made in Europe
Ecolabel
Hollofil
recyclable and recycled box
Product Details

Place of manufacture

Spain

Guarantee

2 years

Certification

Oekotex® 20170K0711 ATTEX

Norms & standards

Conforms to the requirements of the decree n°2000-164 of February 23rd, 2000

Treatment

No chemical treatment.

Removable

Yes

Weight:

660 g

Reference

ORMAUCO4060
Composition
Filling: HOLLOFIL® ECO siliconised hollow polyester fibre from DACRON® - ECOLABEL certified ecological fibre.
Removable outer cover: 100% organically grown cotton (OCSOrganic Content Standard certification).
Inner cover: 100% cotton
Maui Organic Cotton Pillow
star
star
star
star
star_half
110

Reviews
More recent
More recent
1 star
2 stars
3 stars
4 stars
5 stars
Organic Cotton Pillow
star
star
star
star
star
Organic Cotton Pillow
oreiller 60x60
Solene L

(France), the 06/18/2022
Very happy with this purchase after several months of use now! It's not very puffy but that's what I was looking for. Great product as always!
Kadolis answer:
Thank you for your order and for this review. We are happy that our pillow meets your expectations. The Kadolis team
(translated from french)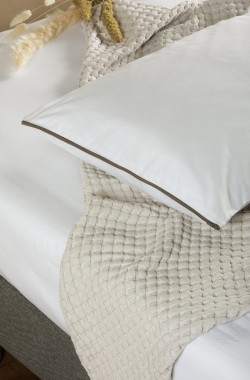 Maui Organic Cotton Pillow
star
star
star
star
star
Maui Organic Cotton Pillow
Perfect
Lucie C

(France), the 06/05/2022
Very soft pillow and not too high, exactly what I was looking for
Kadolis answer:
Thank you for your purchase and for this review. We are happy that our organic cotton pillow suits you and wish you comfortable nights! The Kadolis team
(translated from french)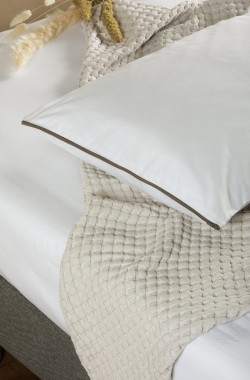 Maui Organic Cotton Pillow
star
star
star
star
star
Maui Organic Cotton Pillow
Organic cotton pillow maui
Maëva B

(France), the 06/05/2022
I took the smallest size, for my 3 year old. It seems to fit him perfectly
(translated from french)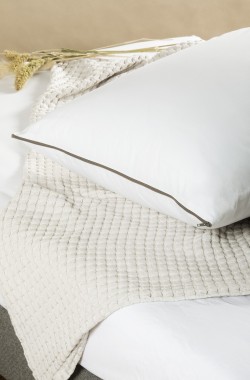 Maui Organic Cotton Pillow
star
star
star
star
star
Maui Organic Cotton Pillow
Comfortable
Fanny J

(France), the 06/04/2022
Seems very comfortable, a little big (50/70) for a 21 month old, I recommend it without hesitation
(translated from french)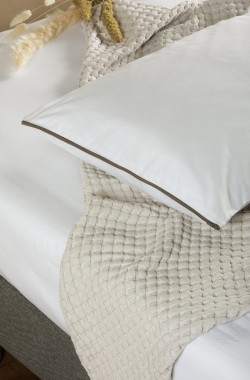 Maui Organic Cotton Pillow
star
star
star
star
star
Maui Organic Cotton Pillow
Perfect
Elsa T

(France), the 05/17/2022
The pillow that makes us believe we are sleeping on a cloud. True to the description, excellent material, impeccable quality! Not to mention its environmental friendliness. I can't wait for my daughter to curl up in it. Thank you Kadolis for allowing us to have access to such quality bedding! I am delighted
Kadolis answer:
Thank you for your order and for this review. We wish your daughter a good night's sleep with her new pillow! The Kadolis team
(translated from french)