Made in Europe - Free delivery from 39€ - Free return

Kadolis in the medias
Find articles and publications about Kadolis.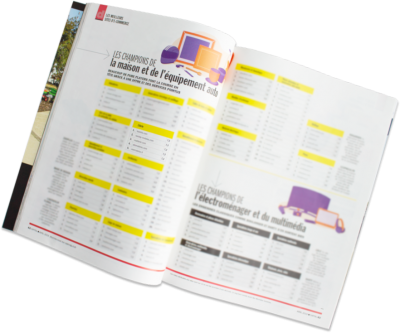 Capital magazine
Kadolis elected best e-commerce website in France!
We are very pleased to announce our 1st prize!
Statista and Capital magazine have named us Best e-commerce website for the year 2019 in the "bedding" category.
Le journal des entreprises
Created in 2003, the Journal des Entreprises is an economic media that enlightens executives and managers on the economy and businesses in their region. In Angers, they talk about us!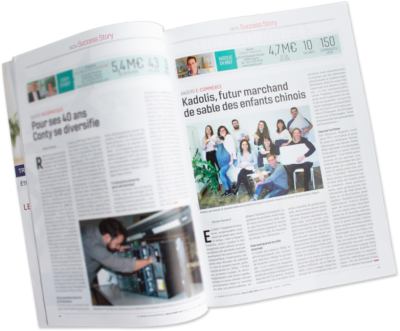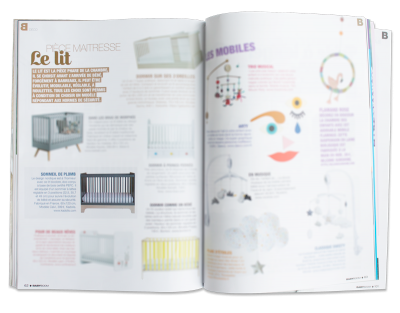 Baby boom magazine
Inspired by the TV show on TF1, you live in the hearts of families, the big step which is to welcome baby! The magazine informs you of all the tips and tricks to learn more about the world of childcare. Our products are thus widely presented.
Que choisir
Experts test, compare and give their opinion in complete independence on the products and services of your daily life: Car, High-tech, Appliances... Our Kadolis mattresses have been combed through with a fine-tooth comb!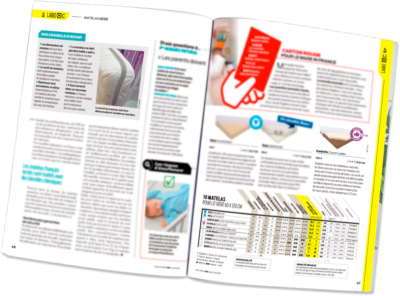 parole de mamans - the best of -
A magazine that gives parents a voice. They become testers of the various products related to the and are thus accompanied in their family life. So we talk about our products!
parole de mamans
The theme of sleep presented with a panoply of the best products!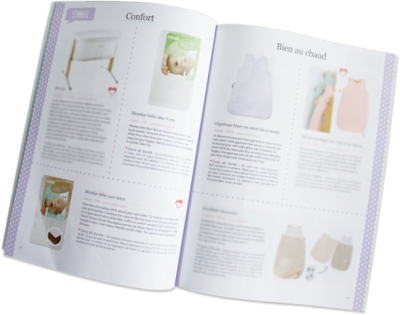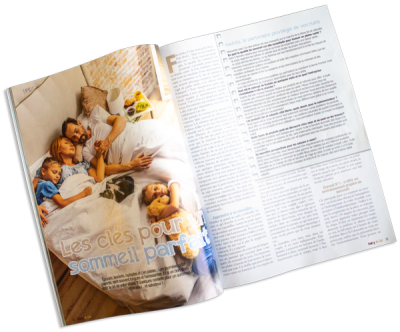 Baby & Cie
Baby and Cie - 2 -
PARENTS
c'est de l'actu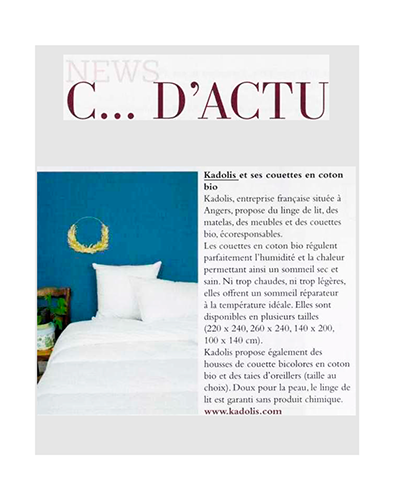 mobilium
tvmagazine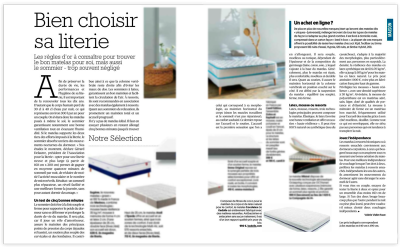 SANTE DES ILES - OCTOBRE 2020
MAISON & TRAVAUX - NOVEMBRE DÉCEMBRE 2020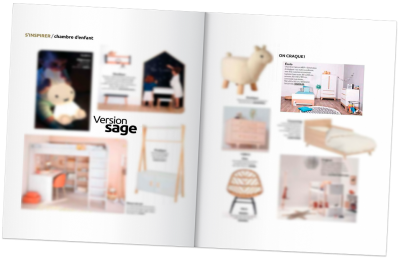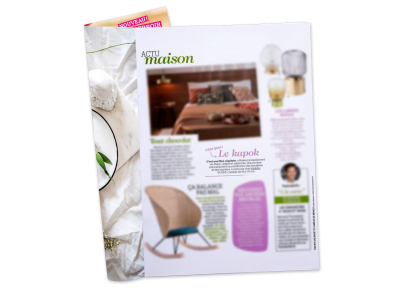 FEMME ACTUELLE - NOVEMBRE 2020
TOUR HEBDO - NOVEMBRE 2020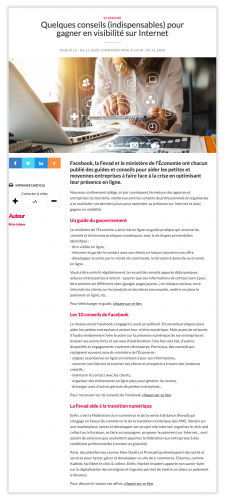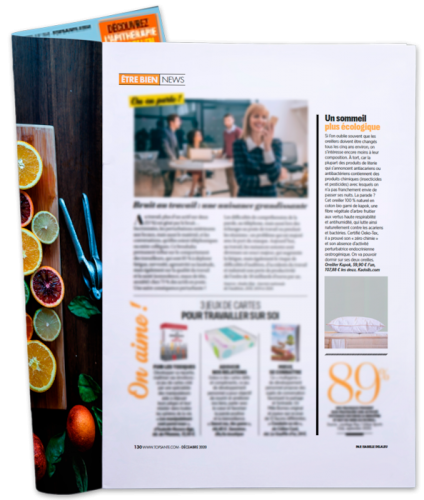 TOP SANTÉ - DÉCEMBRE 2020
Jardin des modes - Novembre 2020