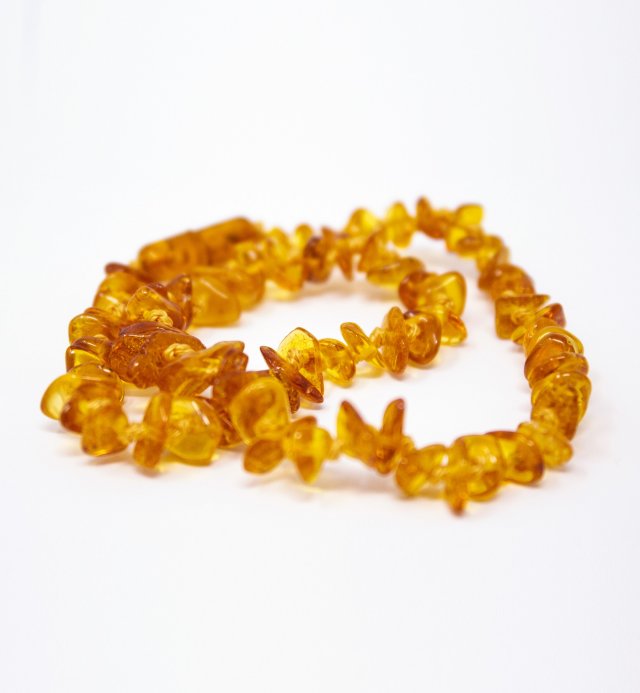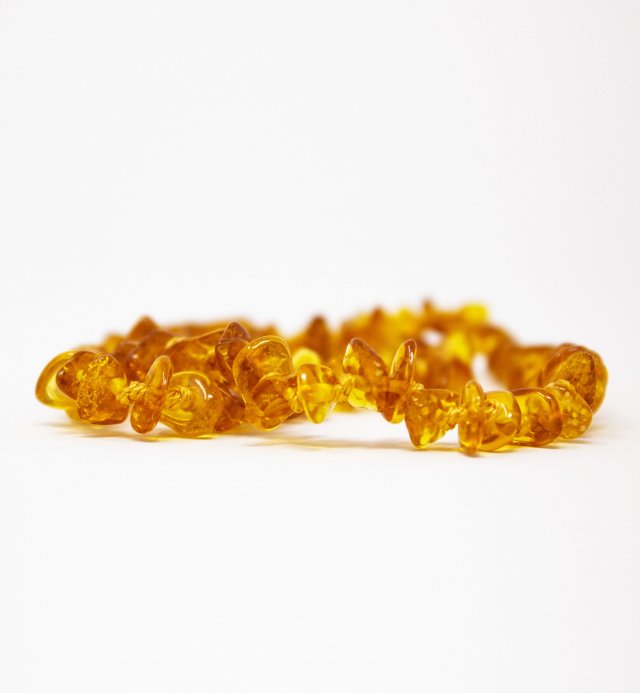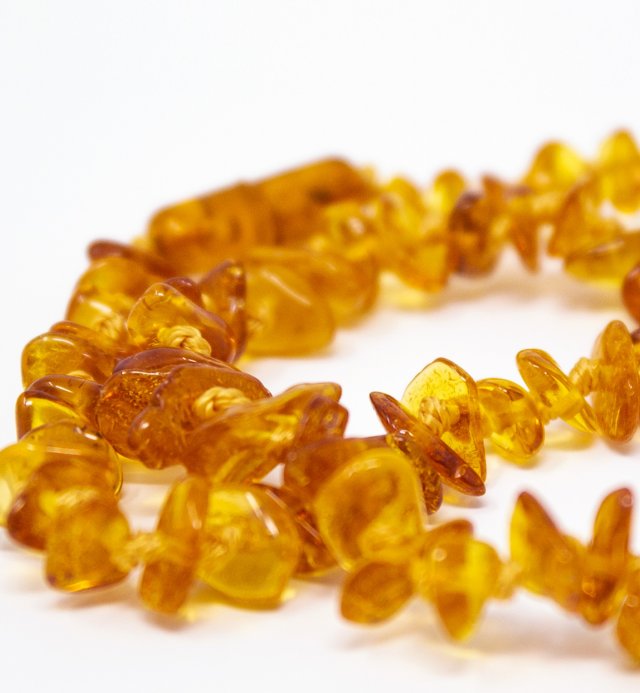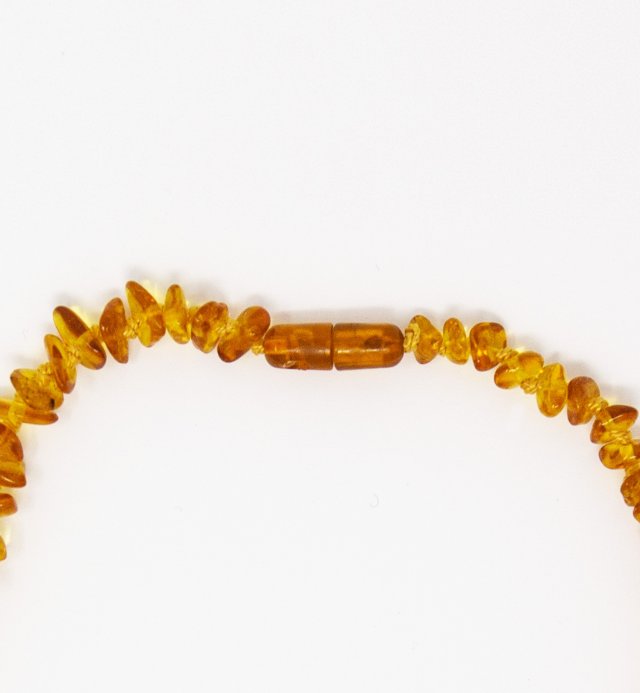 favorite




Honey amber baby necklace with safety clasp
star
star
star
star
star
(2&nbspReviews)
€18.90
?
Estimated amount in Livre sterling
£16.28
Real amber - Secure clasp - Knot between each pearl
Baby amber necklace made of real amber pearls from the Baltic Sea in various colours and shapes. A secure necklace with polished stones, knot between each pearl and secure clasp.
Free delivery and return from 39€
Description
Choose this pretty necklace made of real amber from the Baltic Sea. Fully secured, it has a clasp that opens under tension to prevent strangulation. A safety knot is placed between each stone to limit the risk of ingesting amber balls in the event of a break in the necklace.
Beautiful shades of multicolored colors for this raw and natural necklace, with slightly polished pearls to be softer on baby's skin.
Amber is indicated in case of respiratory tract infection and helps to soothe baby during dental flare-ups, it would also have a beneficial effect on children's sleep...

Dimensions: 32cm
Natural amber
Product Details

Color

Honey

Weight:

10 g

Reference

COMIEL
Honey amber baby necklace with safety clasp
star
star
star
star
star
2

Reviews
More recent
More recent
1 star
2 stars
3 stars
4 stars
5 stars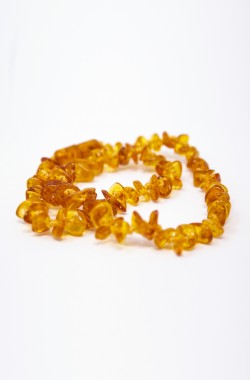 Honey amber baby necklace with safety clasp
star
star
star
star
star
Honey amber baby necklace with safety clasp
Collier
Lénaïk G

(France), the 07/07/2020
Very good with the certificate of authenticity
(translated from french)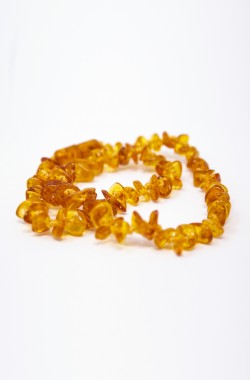 Honey amber baby necklace with safety clasp
star
star
star
star
star
Honey amber baby necklace with safety clasp
Ottimo
Vincenzo C

(Italy), the 06/27/2020
(translated from italian)