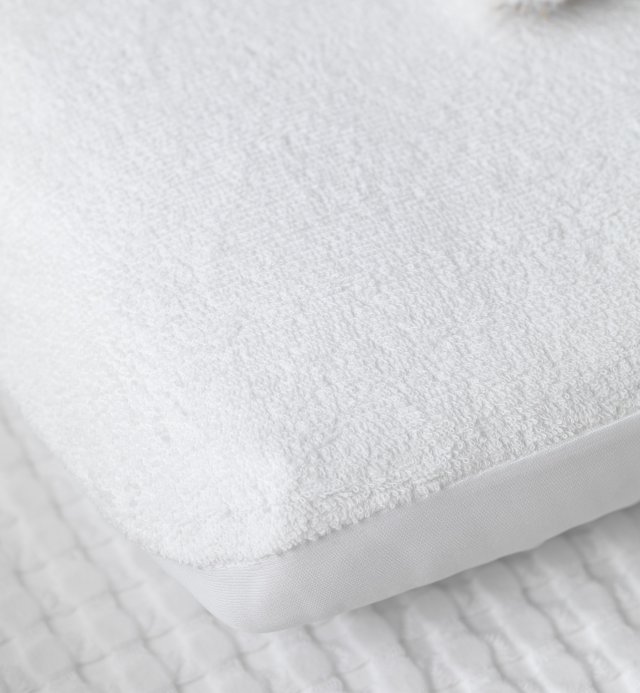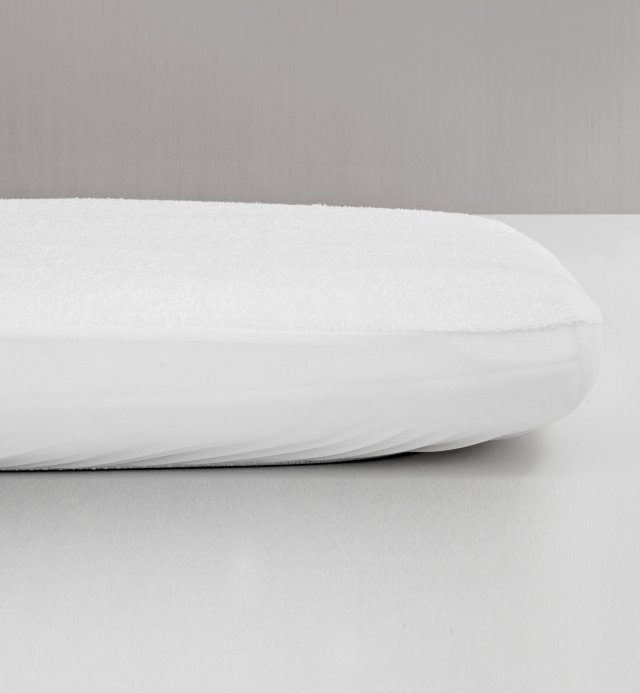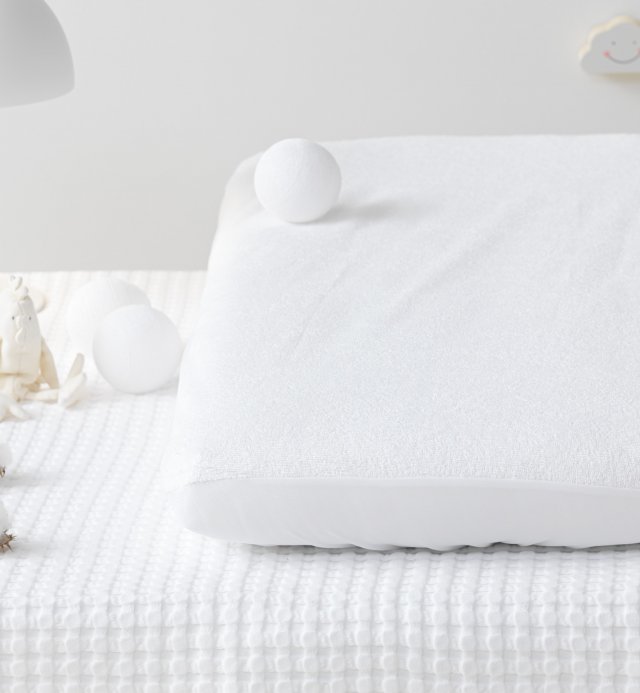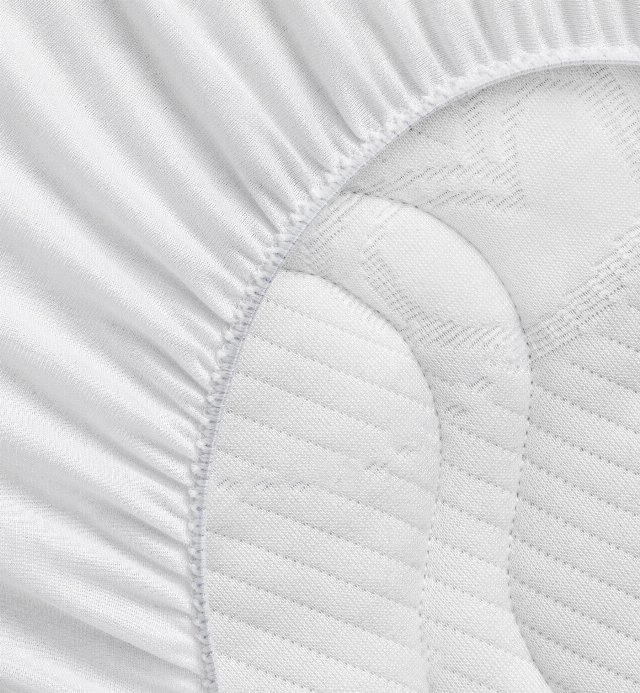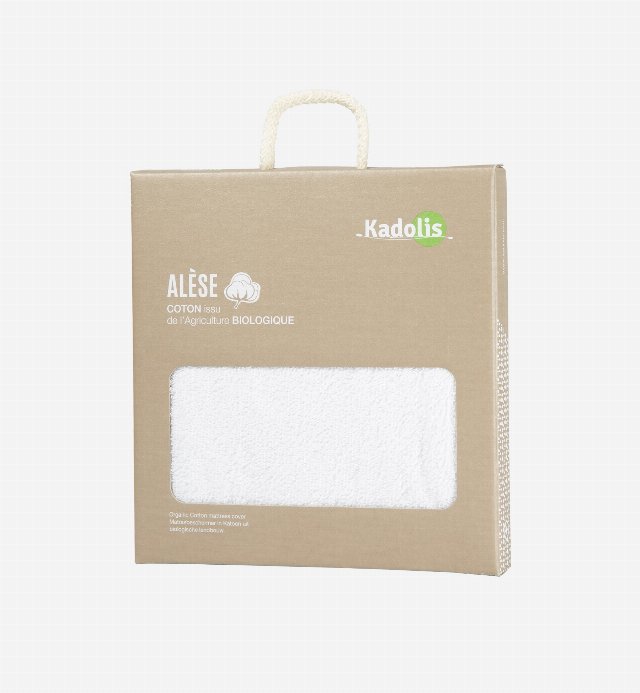 favorite






Organic Cotton Sheet - Cradle
star
star
star
star
star_half
(314&nbspReviews)
Organic cotton - Breathable - PVC free
Thanks to theorganic cotton crib sheet, you preserve your baby's mattress and offer him all the qualities of organic cotton for a healthier sleep.
Kostenlose lieferung und rücksendung ab 49 €
Description
All the advantages of organic cotton in a crib sheet
With this crib sheet you can take care of your child's skin and health, its cotton is guaranteed organic and suitable for the most sensitive skin.
The waterproof protection is provided by a thin layer of polyurethane that blocks liquids but allows air to pass (unlike PVC) to ensure ideal comfort and good temperature regulation. Thanks to this breathable sheet, the sleeping temperature is ideal, baby doesn't sweat, he sleeps better!
By choosing organic cotton you are doing something for the environment. Its culture requires less water than that of the traditional cotton, it grows by limiting the use of harmful chemicals. The organic cotton mattress protector ensures a more eco-responsible protection.
This sheet is perfectly adapted to crib mattresses. Already preformed, it has angles and is easily positioned thanks to its elasticized edges that perfectly fit the contours of the mattress. It is machine washable at 60°, at the same time as the fitted sheet, to guarantee impeccable hygiene for your child.
The organic cotton sheet, a healthy protection adapted to newborns
With this sheet, the mattress of your child's crib is perfectly protected against leaks and all the little accidents of baby's life during the first months of his life.
This organic cotton sheet is certified OEKO-TEX®, a label that certifies that no chemical treatment has been applied to the fabric, a considerable asset when you know that during the first months baby sleeps about 16 hours a day and is in direct contact with his mattress ... This mattress protector is thus without any danger for the toddlers.
After leaving the maternity hospital, baby's sleep is fragile, he often wakes up to eat but also because he has to get used to his new environment. To ensure him a maximum of comfort is thus essential. The organic cotton sheet with its thin polyurethane layer is so thin and so comfortable that it goes unnoticed under the fitted sheet. Imperceptible, it does not make noise when baby moves.
Positioned in a co-sleeping cradle, it does not wake up the parents either.
To ensure an ideal sleep to your child from its birth, guarantee him a well protected mattress with a fitted sheet covered with an organic cotton for cradle and to make him sleep in a very soft sleeping bag .
The advantages of the organic cotton fitted sheet for cradle
- Stretch - Choice of sizes
- Elasticated shape for an easy installation on the mattress
- Guaranteed without chemical treatment and OEKO-TEX® certified
- Sheet delivered in a recycled and recyclable cardboard box to limit the impact of plastic on the environment
Benefit from a discount by choosing a set of 2 cradle sheets.
Made in Europe
Organic cotton
recyclable and recycled box
OEKO-TEX® 20130k0598
Product Details

Thickness

Place of manufacture

Portugal

Guarantee

2 years

Certification

OekoTex ® N°5452CIT

Treatment

No chemical treatment.

Anti-dust mite

Yes

Care instructions

Possible to wash in machine at 60°C / No tumble-dryer

Color

White

Weight:

150 g

Reference

ALB09
Composition
80% organic cotton and 20% polyester / Fine polyurethane membrane, both waterproof and breathable.
135 gr/m2
Organic Cotton Sheet - Cradle
star
star
star
star
star_half
314

Reviews
More recent
More recent
1 star
2 stars
3 stars
4 stars
5 stars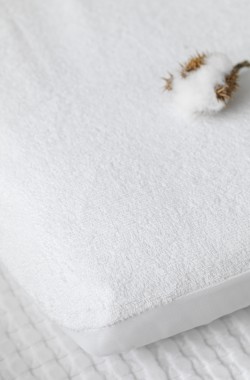 Organic Cotton Sheet - Cradle
star
star
star
star
star
Organic Cotton Sheet - Cradle
Perfect
Valentine B

(France), the 09/24/2022
(translated from french)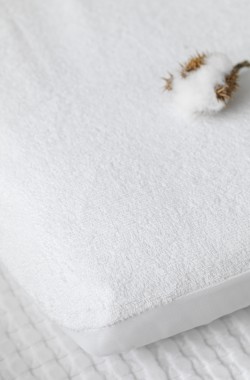 Organic Cotton Sheet - Cradle
star
star
star
star
star
Organic Cotton Sheet - Cradle
Thin crib sheet
Cynthia M

(France), the 09/06/2022
The sheet is thin, both the side and the sponge as well as the waterproof. It has elastics that go underneath to enclose the mattress. Not yet washed.
(translated from french)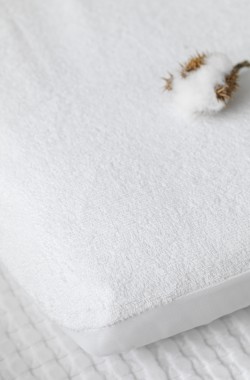 Organic Cotton Sheet - Cradle
star
star
star
star
star
Organic Cotton Sheet - Cradle
All right
Nurcan I

(France), the 08/16/2022
This is a good quality sheet, received quickly. Not used yet because baby is not here yet but the size and material are as indicated on the website. I would recommend
(translated from french)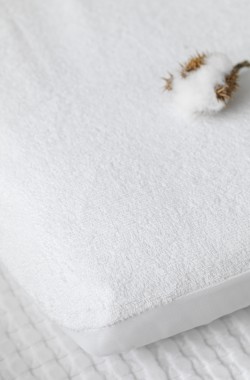 Organic Cotton Sheet - Cradle
star
star
star
star
star
Organic Cotton Sheet - Cradle
Perfect
Manon M

(France), the 08/12/2022
(translated from french)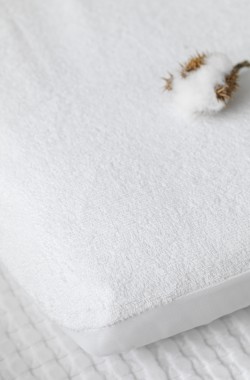 Organic Cotton Sheet - Cradle
star
star
star
star
star
Organic Cotton Sheet - Cradle
Super
Louise M

(France), the 08/10/2022
Perfect, delighted with my purchase
(translated from french)