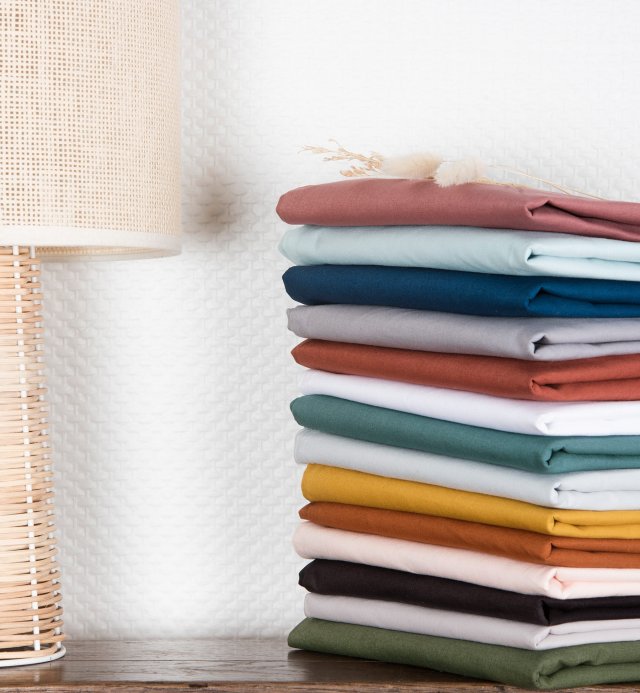 favorite



Fitted sheet organic cotton jersey
star
star
star
star
star_border
(115&nbspReviews)
Cotton from organic farming - Stretchy - Elasticated cups
A fitted sheet in organic cotton for adult mattresses for maximum softness and sleeping comfort. Treat yourself to the comfort of organic cotton at a very low price!
Free delivery and return from 39€
Description
The fitted sheet is an important part of the bedding, it is in direct contact with the skin, the choice of materials is therefore essential for a soft and pleasant bed. Opting for a fitted sheet in organic cotton is to choose to preserve your skin and to offer a maximum of softness. Organic cotton grows without the use of pesticides or fertilizers, so it offers a better respect for the most fragile skins.
This fitted sheet is guaranteed without any chemical treatment and OEKO-TEX® certified.
Thanks to its composition in cotton jersey and its large cups the fitted sheet fits on all types of mattresses and is available in several colours.
So that your first contact with your bed will be an unforgettable memory!
Many colours available.
Height of the bonnet : 25 cm approximately.
The little extras :
- Fitted sheet guaranteed without chemical treatment and OEKO-TEX® certified
- Expandable - Size of your choice

- Elasticated shape and wide cups for easy installation on the mattress
- Delivered in a recycled and recyclable cardboard box to limit the impact of the plastic on the environment
Also discover our collection of organic cotton duvet covers.
OEKO-TEX n°10036CIT
Made in Europe
Organic cotton
recyclable and recycled box
Product Details

Place of manufacture

Portugal

Guarantee

2 years

Certification

OEKO-TEX® No. 10036CIT

Treatment

No chemical treatment.

Care instructions

Machine washable at 60°C/ Authorized tumble-dryer

Weight:

500 g

Reference

DHAD80200EUC
Composition
- 100% Cotton from Organic Farming
- Jersey
- Carded cotton
- Weight: 120-130 grs / m2
Fitted sheet organic cotton jersey
star
star
star
star
star_border
115

Reviews
More recent
More recent
1 star
2 stars
3 stars
4 stars
5 stars
Fitted sheet organic cotton jersey
star
star
star
star
star
Fitted sheet organic cotton jersey
Fine, affordable and beautiful fitted sheet
D. B

(Netherlands), the 06/13/2022
A fine and affordable fitted sheet, I am happy with this.
(translated from dutch)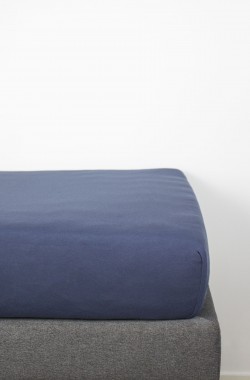 Fitted sheet organic cotton jersey
star
star
star
star
star
Fitted sheet organic cotton jersey
Great sleeping companion
Capucine F

(France), the 05/19/2022
Stretchy and soft to the touch fabric, soothing color
(translated from french)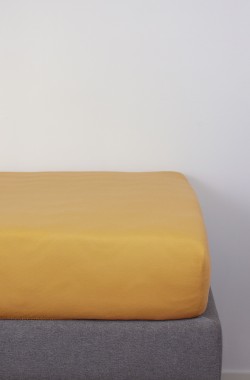 Fitted sheet organic cotton jersey
star
star
star
star
star
Fitted sheet organic cotton jersey
Bel achat
Capucine F

(France), the 05/19/2022
(translated from french)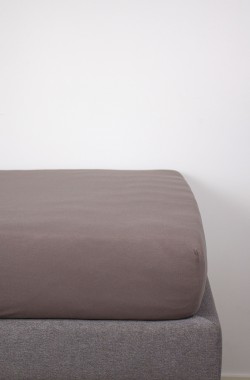 Fitted sheet organic cotton jersey
star
star
star
star
star
Fitted sheet organic cotton jersey
Comfortable fitted sheet
Viviane S

(Belgium), the 05/17/2022
(translated from dutch)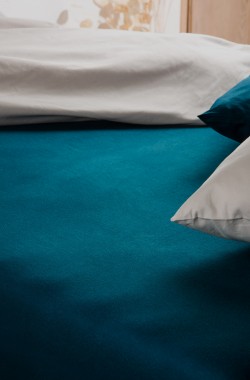 Fitted sheet organic cotton jersey
star
star
star
star
star
Fitted sheet organic cotton jersey
quality
Gladys L

(France), the 05/13/2022
(translated from french)