All about mattresses
Here are the essential explanations on each of our mattresses, to help you choose the model that will offer you beautiful nights in nature.
Aloe Vera mattress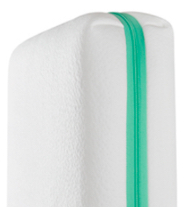 Evolution Air mattress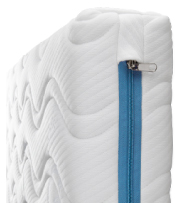 Cocolatex mattress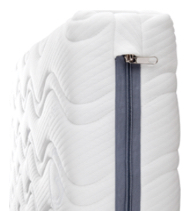 Highly breathable
Mattress composition


Mattress composition


The advantages of the mattress
Latex
Natural latex is made exclusively from the natural sap of the rubber tree (unlike synthetic latex, which is a mixture of natural latex with a petroleum derivative. We do not use any).
In France the appellation 100% natural latex requires a minimum of 85% natural latex.
On Kadolis mattresses latex provides comfort and optimal support. It eliminates the pressure points of the body and offers a well enveloping comfort. A mattress made with latex is naturally more breathable, anti-bacterial and anti-dust mite and does not require any chemical treatment.
Our natural materials
Certifications

Oeko-tex certified

Wood pulp
Made in Europe

Eurolatex Certified
Renovating a mattress
Our mattresses are completely removable for easy maintenance.<br> Even better, you can replace the cover with a new one. This allows you to renovate your mattress that is still in good condition with a stained cover, at a very low price. And it's even better when it's made in Europe!
Our mattress covers