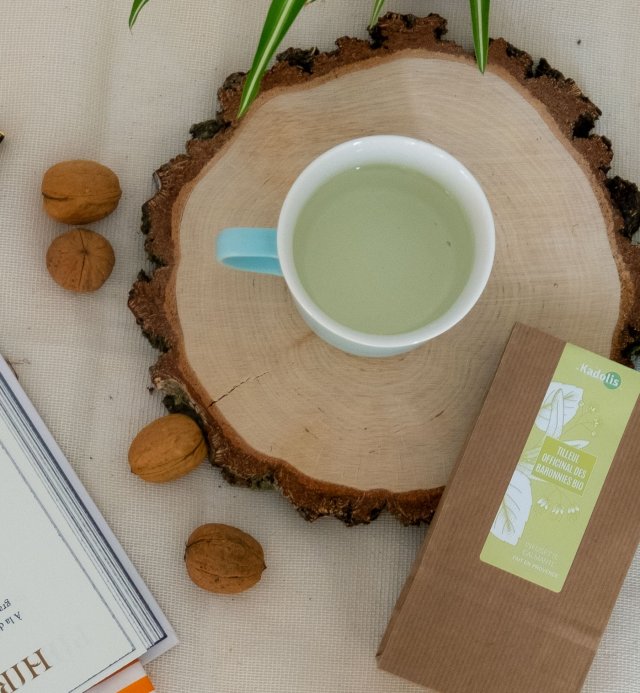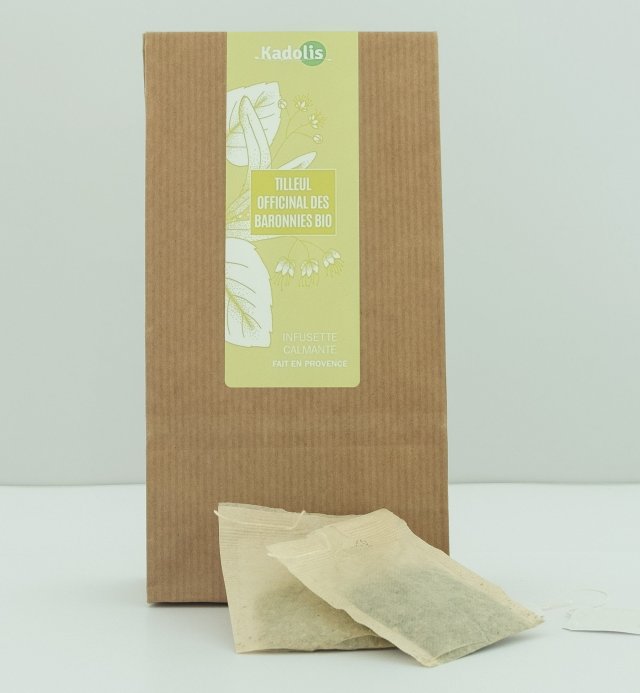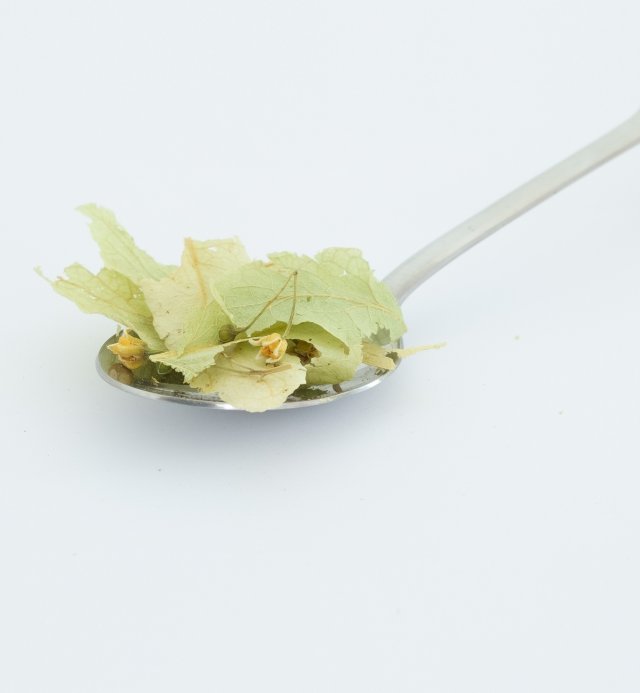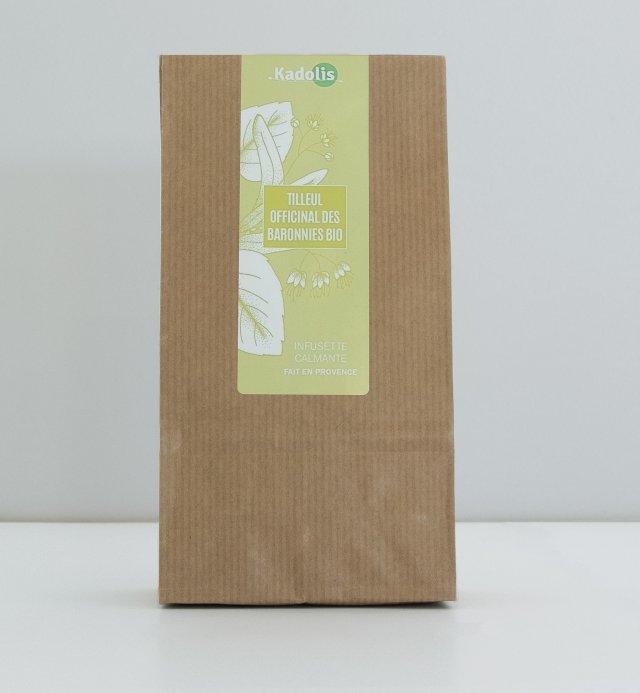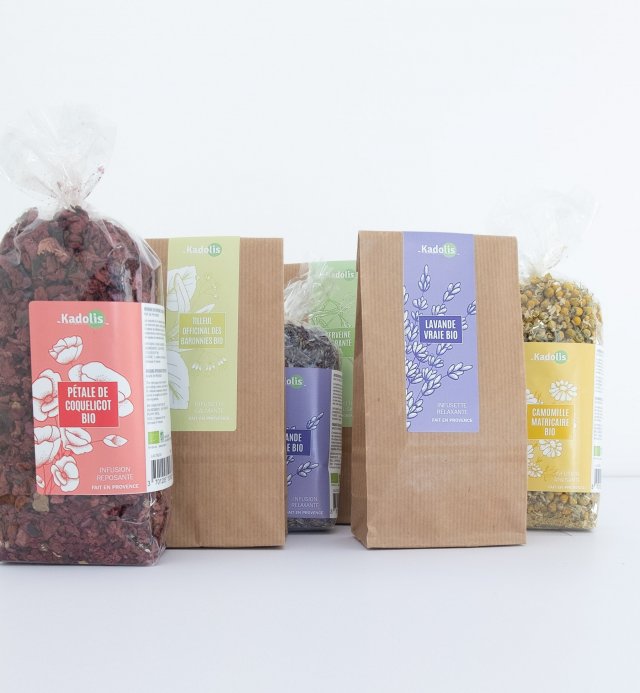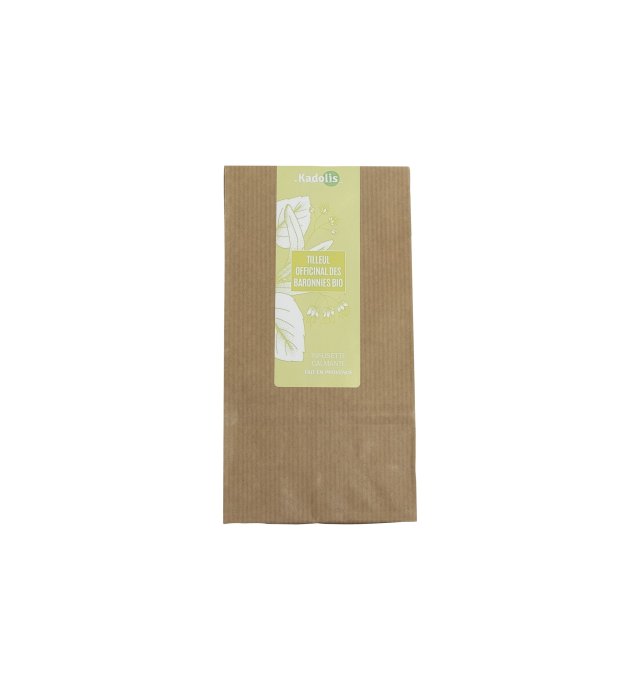 favorite





Organic Herbal Tea lime tree in bags (x20)
star star star star star
(1 Reviews)
€7.90
?
Estimated amount in Dollar des États-Unis
$8.88 US
Enjoy a 100% natural and organic wild linden tea for a feeling of well-being and relaxation!
Suitable for all the family, this delicious herbal tea will allow you to spend long relaxing nights!
Free delivery and return from 39€
Description
This wild lime is a high quality linden harvested in France in the Baronnies Provençales. It is known for its aroma and soothing properties. The linden tea is recommended throughout the day and especially in the evening after dinner to facilitate digestion and promote sleep.
The properties of the wild lime officinal BIO small bags:
- Acts on nervous disorders: reduces spasms, palpitations, headaches, tensions, anxiety attacks, anxiety and fatigue
- Reduces insomnia: promotes sleep and falling asleep
- Acts on digestive disorders
- Acts on ENT disorders (sore throat, bronchitis)
- Antioxidant action
The little extras:
- Bags unbleached pods and therefore without chlorine treatment
- 100% recycled packaging
Preparation: 3 minutes are enough to release, under the action of simmering water, the aromatic principles and virtues of the plant, but you can also at your convenience let infuse longer.
Also discover our linden tea in bulk.
ORGANIC LABEL
Made in France
Organic Agriculture
recycled and recyclable bag
Weight:

60 g

Reference

LA0132050
Composition
Tilia platyphyllos
Part used: Flowers
Origin: France (Baronnies provençales)

Packaging: Kraft box of 20 tea bags in 100% natural organic paper bags, without adhesives, nylon or other synthetic materials. Presentation 100% biodegradable, made from natural materials, recycled or recyclable.
Organic Herbal Tea lime tree in bags (x20)
star
star
star
star
star
1

Review
More recent
More recent
1 star
2 stars
3 stars
4 stars
5 stars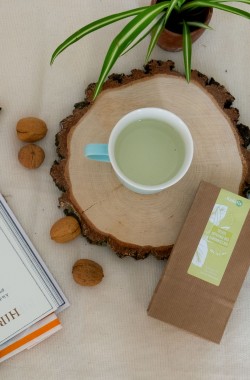 Organic Herbal Tea lime tree in bags (x20)