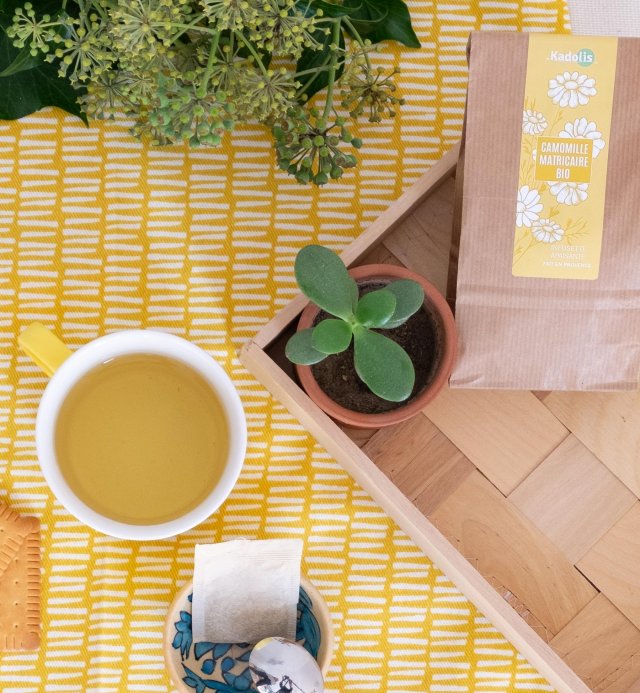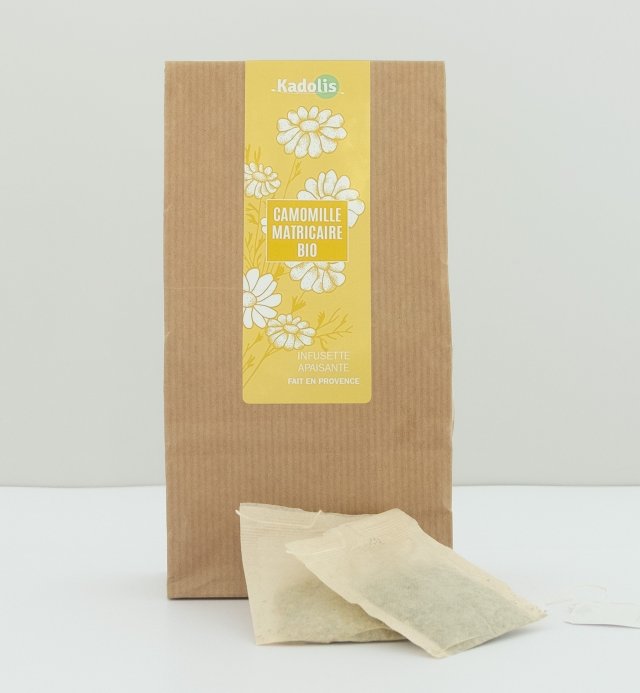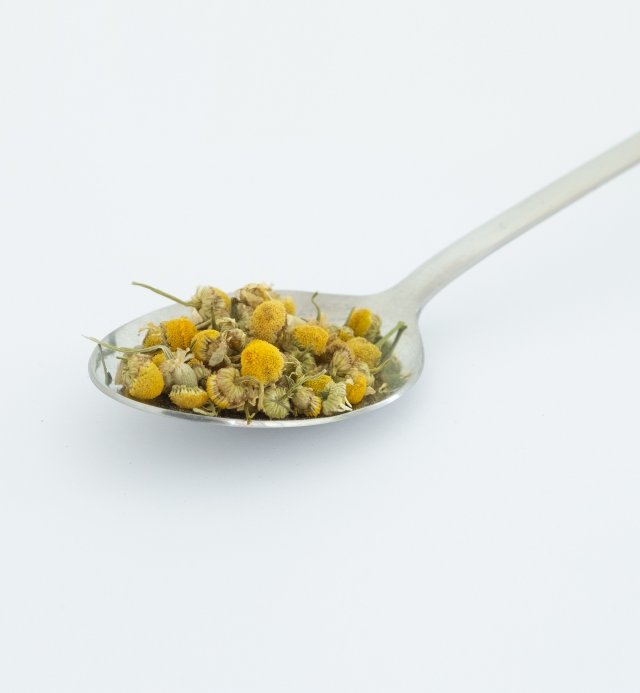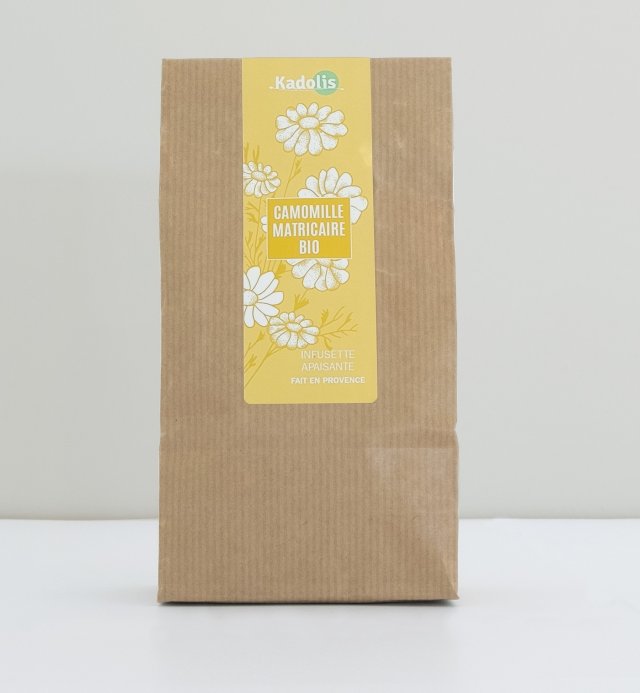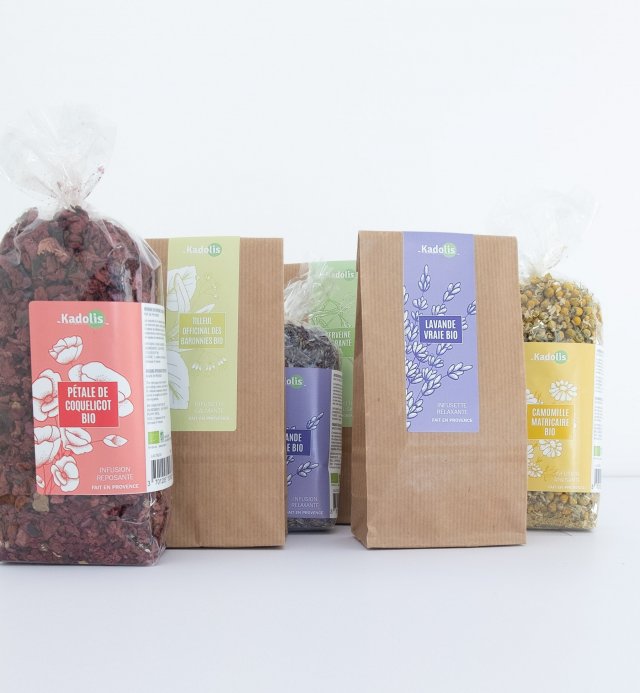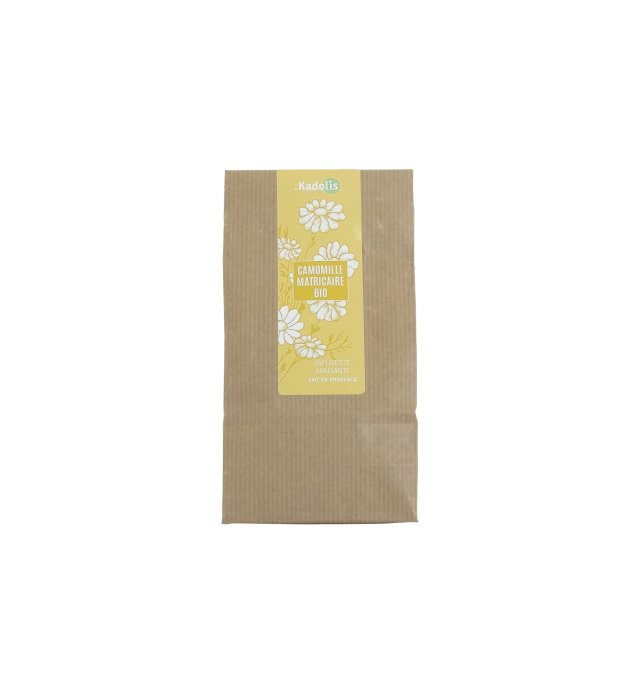 favorite






Organic camomile in bags (x20)
star star star star star_half
(2 Reviews)
€7.49 Tax excl.
?
Estimated amount in Dollar des États-Unis
$8.50 US
For both children and adults, make your sleep easier with a 100% natural and organic Camomile tea !

Sweet nights and sweet dreams guaranteed !
Free delivery and return from 39€
Description
The properties of Organic camomile in bags :

- Calmante

- Helps fight insomnia and nightmares

- Help with digestion

- Calms itching, burning, irritation, especially eyes

Preparation: 3 minutes are enough to release the aromatic principles of the plant under the action of boiling water, but you can also brew for a longer time.

Precautions for use: Contraindicated in pregnant women. Possibility of contact allergy.
Organic Agriculture
recycled and recyclable bag
ORGANIC LABEL
Made in France
Weight:

60 g

Reference

LA1307020
Composition
Matricaria recutita
Part used: Whole flower Origin:
France
Packaging: Kraft box of 20 tea bags in 100% natural organic paper bags, free of glues, nylon or other synthetic materials. 100% biodegradable presentation, made from natural, recycled or recyclable materials.
Organic camomile in bags (x20)
star
star
star
star
star_half
2

Review
More recent
More recent
1 star
2 stars
3 stars
4 stars
5 stars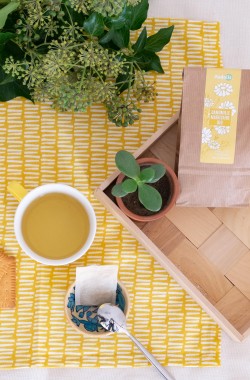 Organic camomile in bags (x20)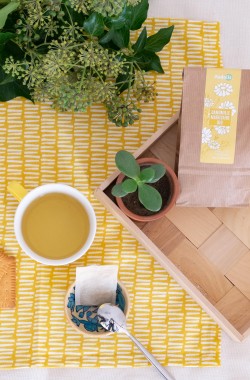 Organic camomile in bags (x20)