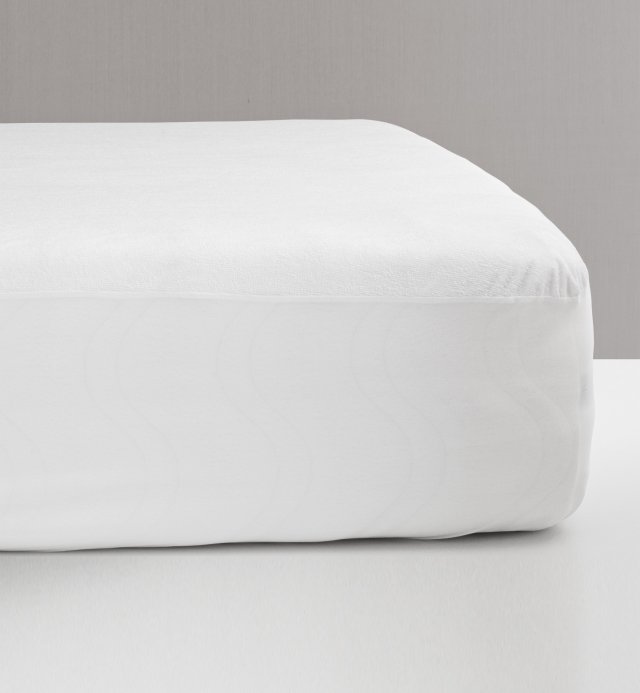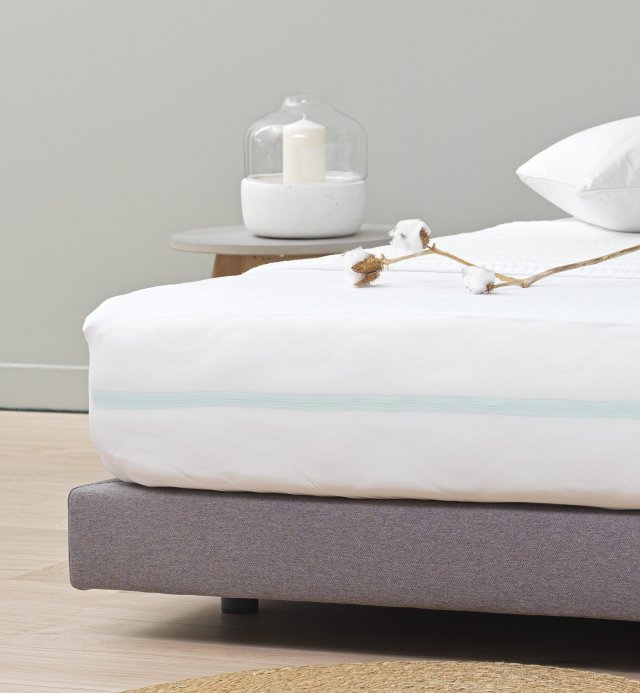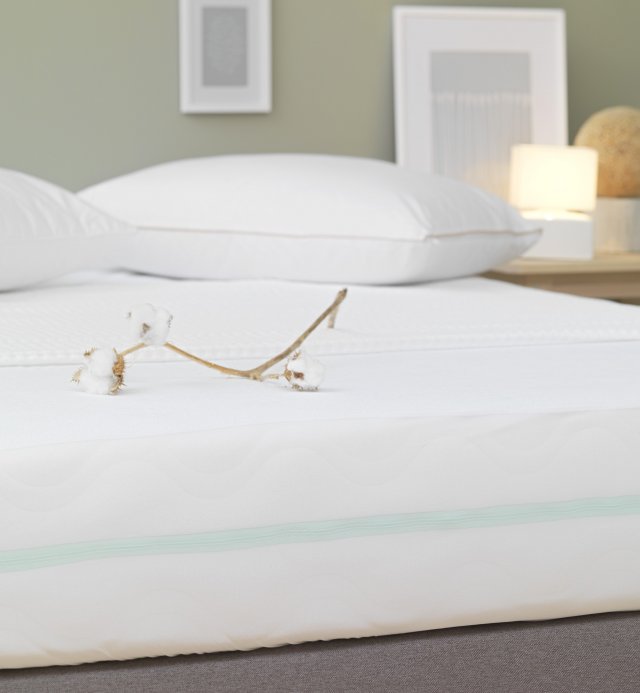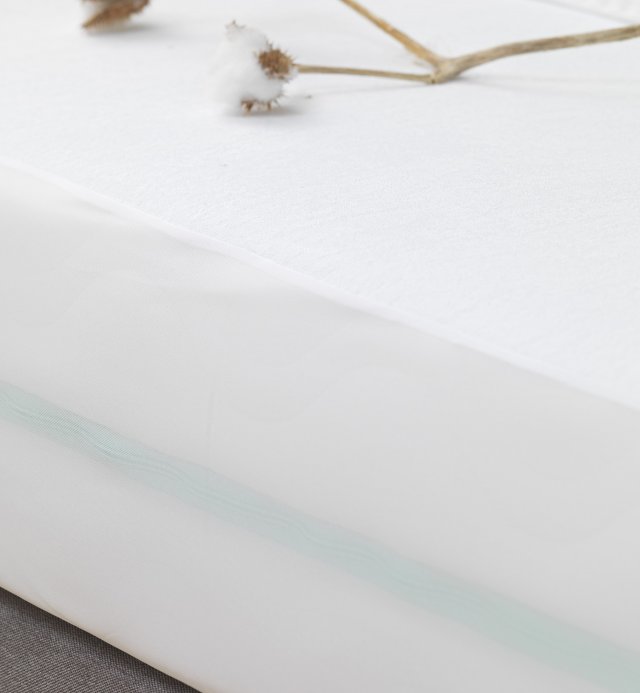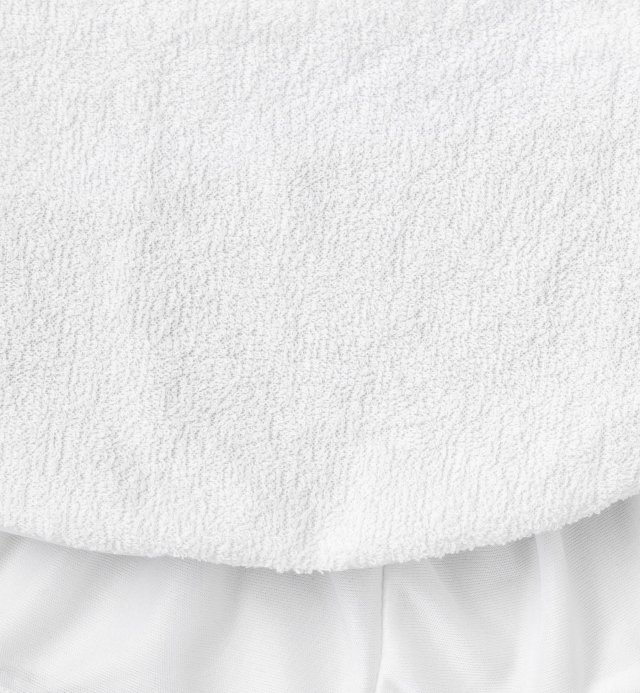 favorite






Waterproof matress protector - Organic cotton - Adult
star
star
star
star
star_half
(136&nbspReviews)
Cotton from organic farming - Breathable - PVC-free
Change your mind about the bed protectors by choosing our organic cotton breathable bed protector. Ultra soft, it allows air to circulate and limits excessive perspiration. PVC-free
Free delivery and return from 39€
Description
Protect your mattress with an adult organic cotton mattress protector.
Our breathable organic cotton sheet for a double bed provides ideal protection while limiting excessive perspiration.
Thanks to its waterproof protection made of polyurethane and not polyvinyl chloride (PVC), this adult sheet is completely waterproof but lets air circulate while reducing perspiration for a more pleasant and healthy sleep.
By using an organic cotton sheet without PVC you protect your mattress against perspiration rings and ensure a longer lifespan for your mattress.
Cap height: 25 cm.
The little extras:
- Elasticated shape for an easy installation on the mattress
- Oeko-Tex-certified underpad guaranteed without chemical treatment
- Cover delivered in a recycled and recyclable cardboard box to limit the impact of the plastic on the environment

The Kadolis organic cotton mattress pad is available in several sizes to fit all mattress sizes, it fits on all our adult mattresses.
OEKO-TEX® 20130k0598
Made in Europe
Organic cotton
recyclable and recycled box
Product Details

Place of manufacture

Portugal

Guarantee

2 years

Certification

OekoTex ® N°5452CIT

Treatment

No chemical treatment.

Care instructions

Possible to wash in machine at 60°C / No tumble-dryer

Color

White

Weight:

600 g

Reference

ALBAD04
Composition
Upper part of the protector :
80% Organic Cotton
20% Polyester
Lower part of the protector : 100% polyurethane
Height : 25cm
Waterproof matress protector - Organic cotton - Adult
star
star
star
star
star_half
136

Reviews
More recent
More recent
1 star
2 stars
3 stars
4 stars
5 stars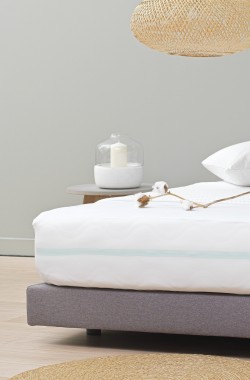 Waterproof matress protector - Organic cotton - Adult
star
star
star
star
star
Waterproof matress protector - Organic cotton - Adult
Very nice and qualitative product
Pascale P

(France), the 06/22/2022
(translated from french)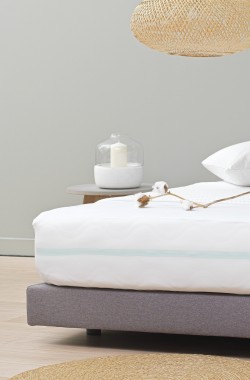 Waterproof matress protector - Organic cotton - Adult
star
star
star
star
star
Waterproof matress protector - Organic cotton - Adult
RAS
Gerard G

(France), the 06/20/2022
(translated from french)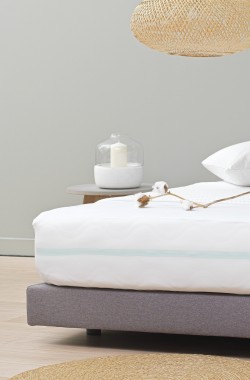 Waterproof matress protector - Organic cotton - Adult
star
star
star
star
star
Waterproof matress protector - Organic cotton - Adult
Alèse coton
Isabelle L

(France), the 06/19/2022
(translated from french)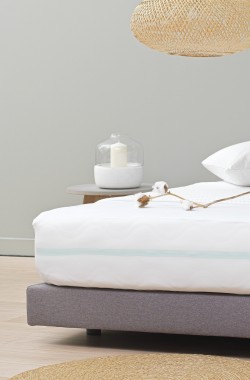 Waterproof matress protector - Organic cotton - Adult
star
star
star
star
star
Waterproof matress protector - Organic cotton - Adult
Alèse coton
Isabelle L

(France), the 06/19/2022
(translated from french)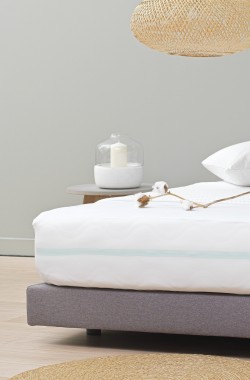 Waterproof matress protector - Organic cotton - Adult
star
star
star
star
star
Waterproof matress protector - Organic cotton - Adult
Delivery of an organic cotton sheet
véronique B

(France), the 06/12/2022
In line with my expectations
(translated from french)