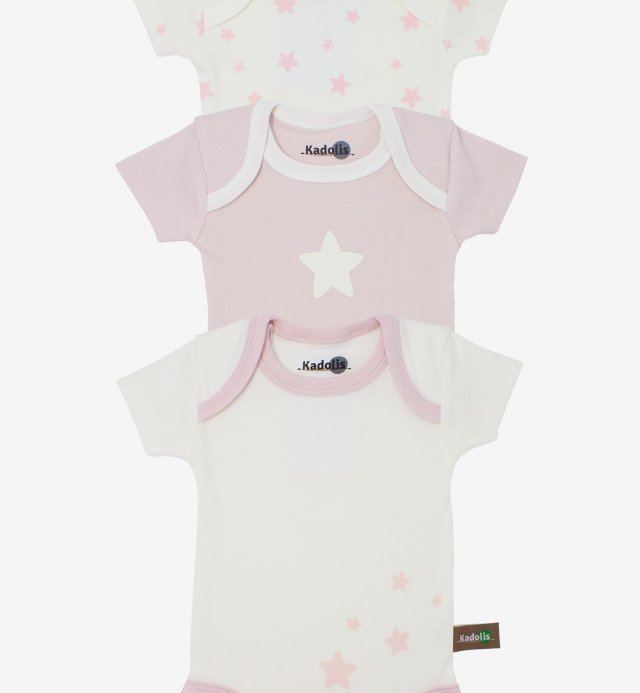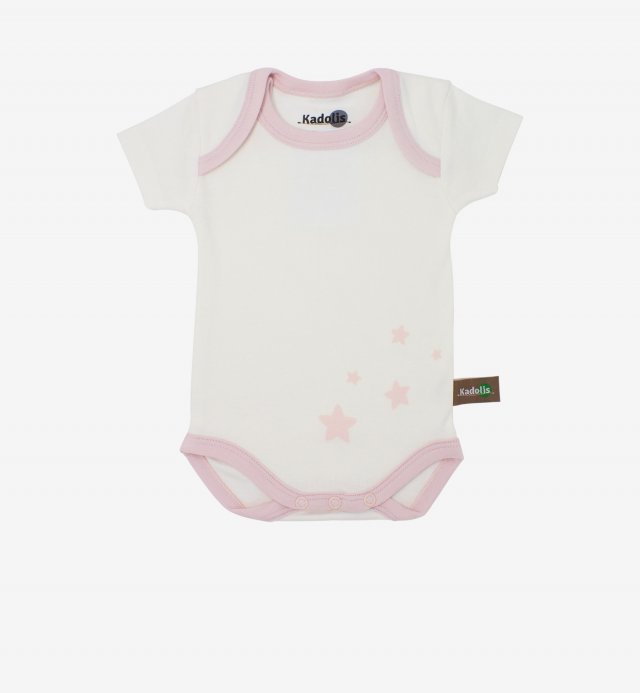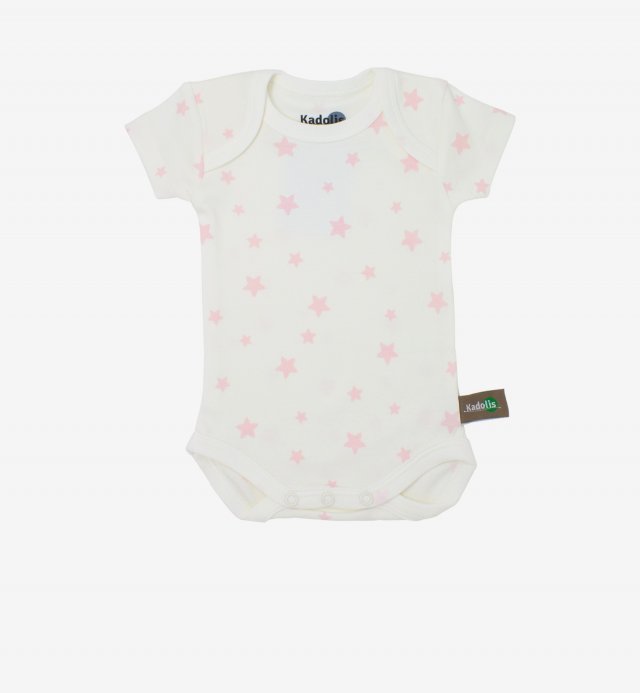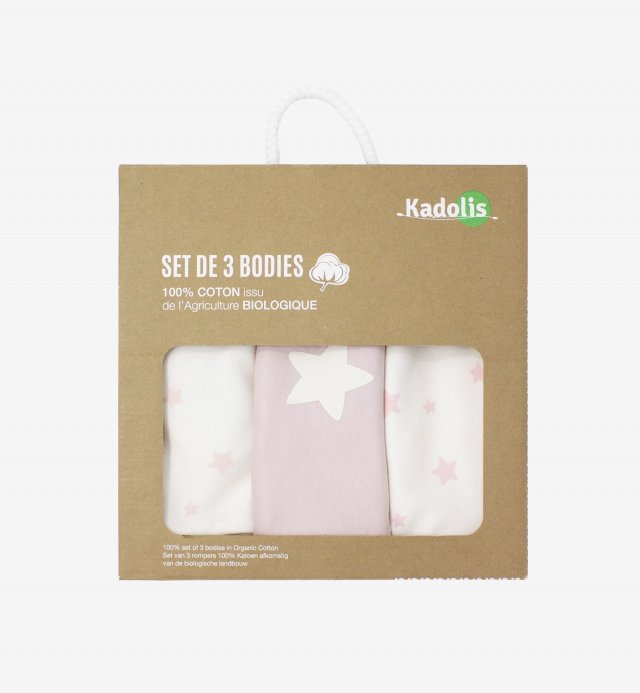 favorite





Short-sleeved organic cotton bodysuit with star pattern (set of 3)
star star star star star_half
(2 Reviews)
€24.08 Tax excl.
?
Estimated amount in Dollar des États-Unis
$27.22 US
Organic cotton - Ultra soft - American neckline
A set of 3 short sleeved bodies 100% organic cotton, ultra soft, to ensure maximum comfort for baby every day!
Free delivery and return from 39€
Description
This set of 3 short sleeved bodies in ultra cute organic cotton ensures a remarkable level of comfort and an irresistible softness for baby.
Dressing your child in this 100% organic cotton bodysuit guarantees that no chemical treatment or artificial material is in direct contact with his fragile skin.
Set composed of 3 short sleeved bodies: 1 plain with star print / 1 plain with star pattern on the bust / 1 plain with star pattern at the bottom.
American neckline easy to put on.
3 snap fasteners at the crotch for easy changing.
The little extras:
- Delivered in a recycled and recyclable cardboard box to limit the impact of plastic on the environment
- Ideal for an organic birth gift
- Trendy colours and patterns
- Printed and unembroidered patterns to avoid rubbing on baby's skin

Discover also our long-sleeved organic cotton bodysuits.
Sizing guide:
0 months = 47cm
1 month = 50cm
3 months = 56cm
6 months = 68cm
9 months = 71cm
12 months = 80cm
18 months = 86cm
Made in Europe
Organic cotton
recyclable and recycled box
OEKO-TEX® 2889- CITEVE
Product Details

Place of manufacture

Portugal

Guarantee

2 years

Certification

OekoTex ® n°889- CITEVE

Care instructions

Machine-washable at 40°C / tumble-dryer not allowed

Weight:

170 g

Reference

BOMCETRS-1M
Composition
100% cotton from organic farming

180gr / m2
Short-sleeved organic cotton bodysuit with star pattern (set of 3)
star
star
star
star
star_half
2

Review
More recent
More recent
1 star
2 stars
3 stars
4 stars
5 stars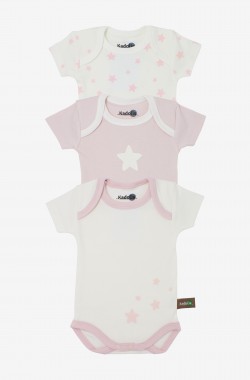 Short-sleeved organic cotton bodysuit with star pattern (set of 3)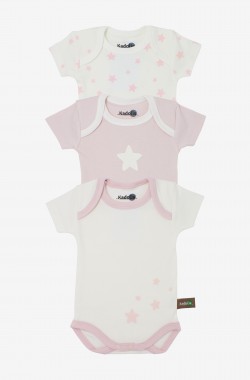 Short-sleeved organic cotton bodysuit with star pattern (set of 3)