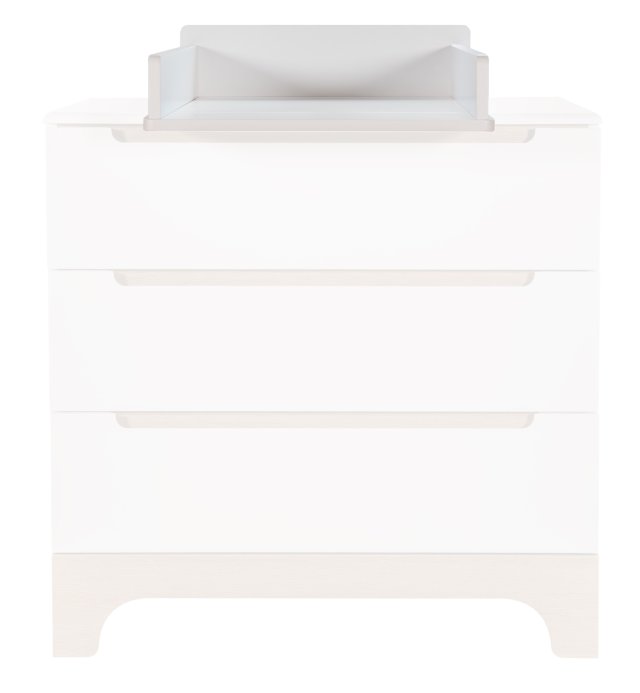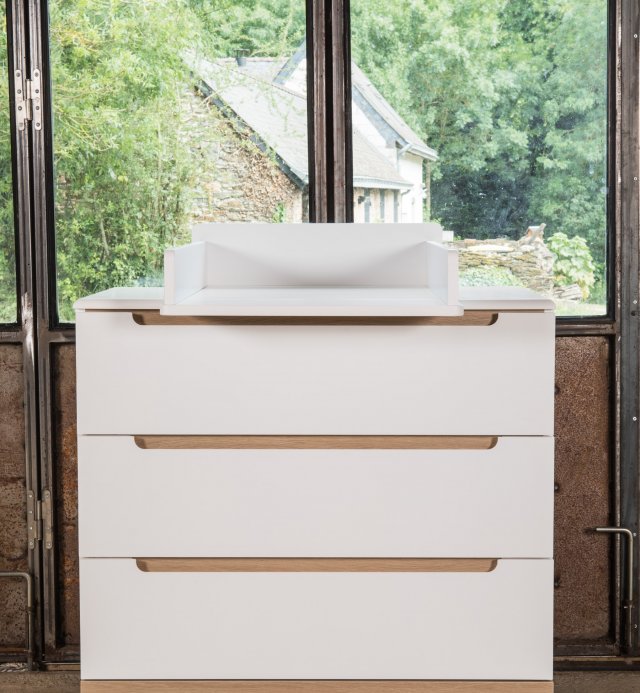 Calvi changing table
star star star star star
(1 Les Avis)
French manufacturing - PEFC wood - Solvent-free paint
The Calvi collection's ecological wooden changing table fits on the Calvi chest of drawers and transforms it into a changing table. A changing plan whose paint is guaranteed solvent-free and entirely made in France.
Delivery and free return in France from 39€
Description
The Calvi changing table is a wooden changing table that fits on the Calvi chest of drawers.
This changing table is safe thanks to its high edges, it is easily installed on the chest of drawers with 1 screw at the back and 2 screws at the front. It allows you to change baby in complete serenity.
The changing mat is not provided but the space is compatible for a 70x45cm mattress.
Dimensions :
Outdoors > Width 56.8cm - Depth 72.5cm - Height 16cm
Inside > Width 49cm - Depth 70cm - Height 10cm
Package dimensions (1 package)
80 x 32 x 7cm (6kgs)
The packaging from Kadolis' Calvi collection is all recycled for packaging. Logistics movements are limited because all Calvi furniture is made in France.
Made in France
PEFC
Product Details

Place of manufacture

France

Guarantee

2 years

Norms & standards

NF EN716-1 and 2 of A1 2013

Ecology

Limited environmental impacts

Weight:

6 kg

Reference

CAR675-014
Composition
Emission of VOC E04, 3 times lower than the most stringent standards.
MDF certified PEFC.
Water-based paint without solvents or volatile components.
star
star
star
star
star
1

Review
More recent
More recent
1 star
2 stars
3 stars
4 stars
5 stars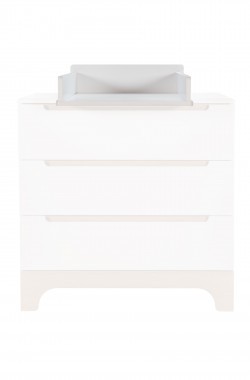 Calvi changing table