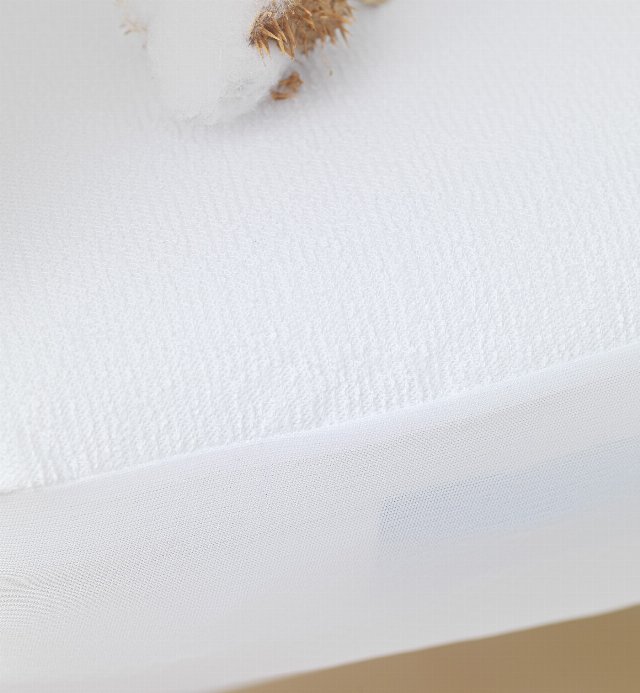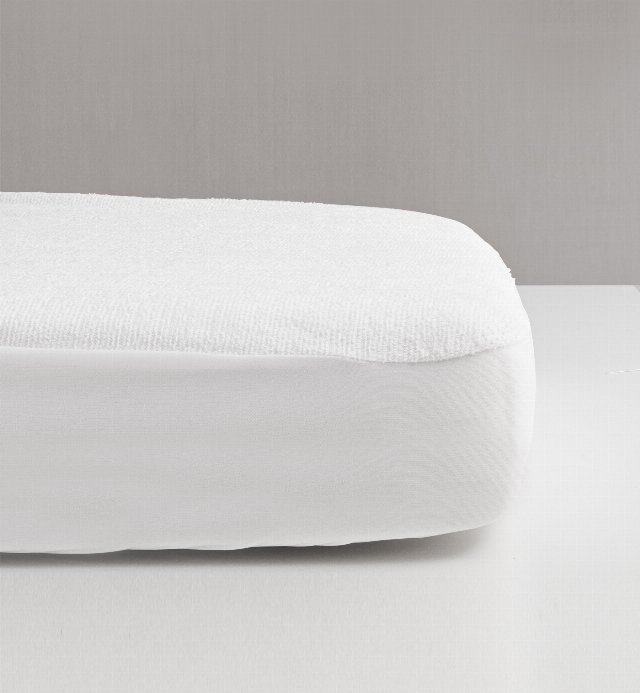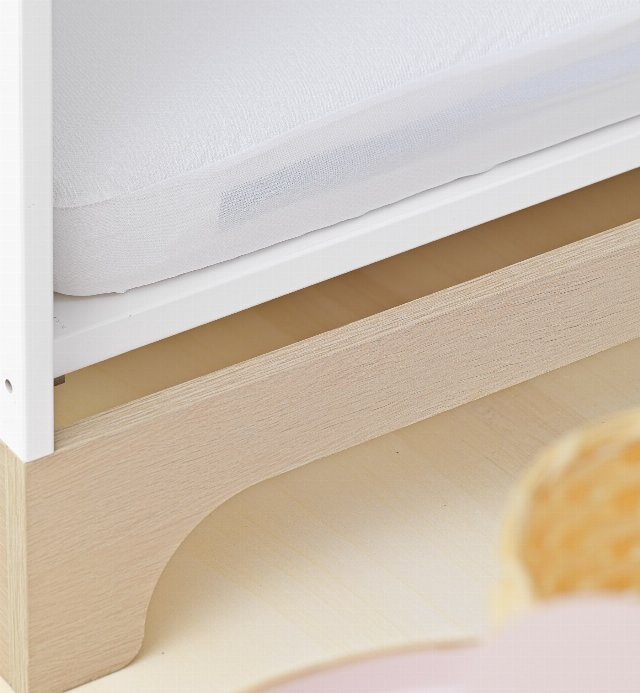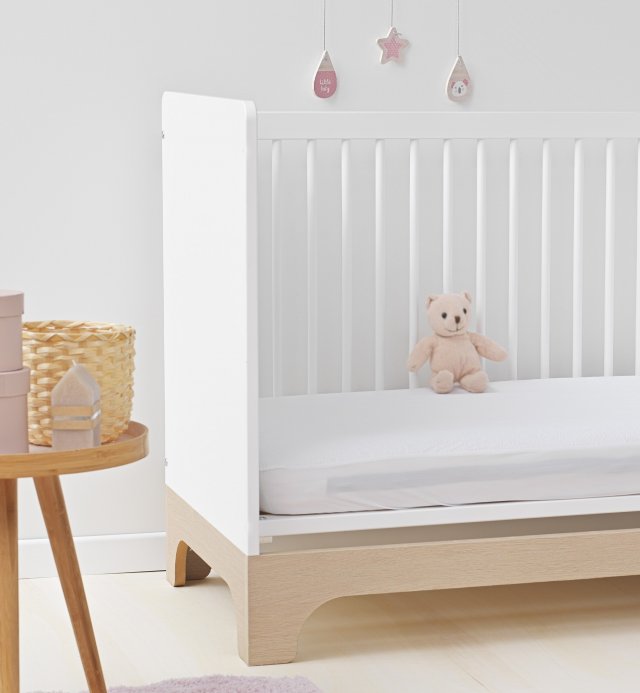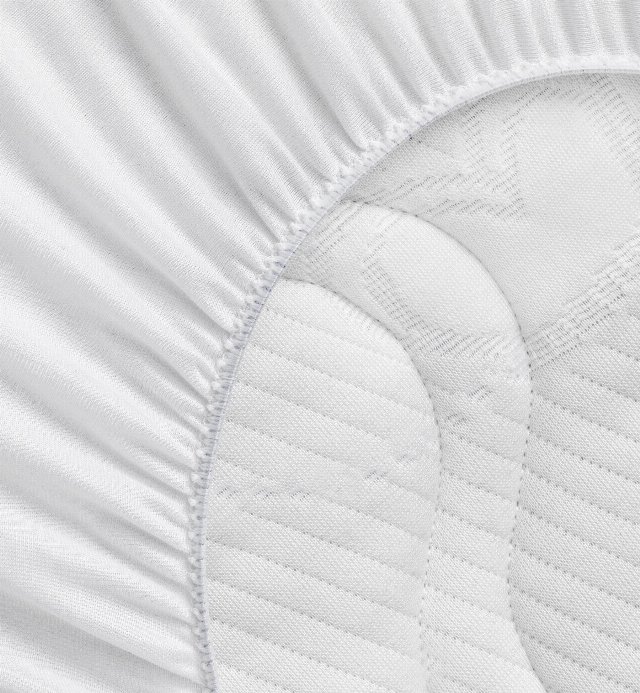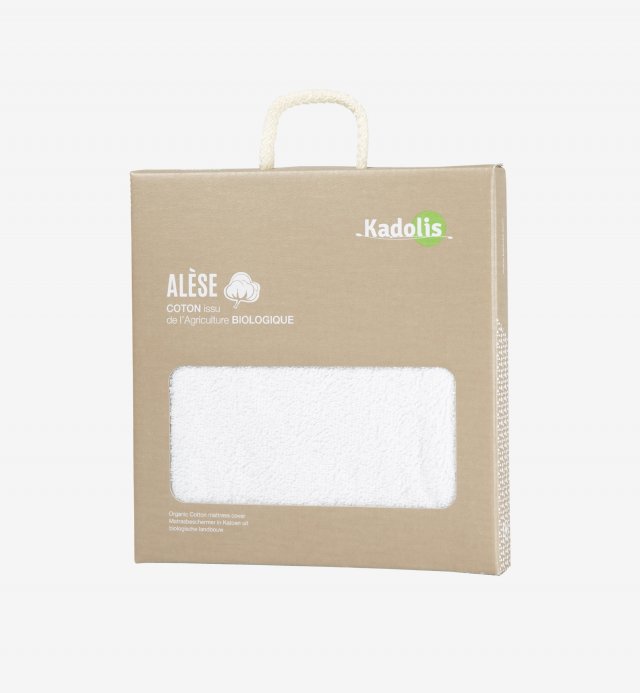 favorite








Waterproof matress protector - Organic cotton – Crib
star
star
star
star
star_half
(671&nbspReviews)
Cotton from organic farming - Breathable - PVC-free
The organic cotton baby sheet protects the mattress while offering the little ones the softness and quality of organic cotton. A breathable and ultra soft sheet for a healthier sleep.
Free delivery and return from 39€
Description
Thanks to this organic cotton baby sheet, not only do you protect your baby's mattress, but you also take care of your child's skin. A double protection for a better sleep!
The cotton is guaranteed organic and is suitable for the most sensitive skin. A thin layer of polyurethane provides waterproof protection, unlike PVC mattress pads, it blocks liquids but allows air to pass through to ensure good evacuation of perspiration and better temperature regulation. Baby sweats less and sleeps better!
Organic cotton grows without chemical fertilizers or pesticides, so its cultivation is much less harmful to the environment.
By choosing this organic cotton sheet you take care of the skin and health of your child. It ensures a natural protection without any chemical treatment added.
Machine washable at 60° to guarantee perfect hygiene for your child.
The little extras :
- Cover guaranteed without chemical treatment and OEKO-TEX® certified
- Extendable - Choice of sizes (60x120cm or 70x140cm)
- Elasticated shape and large cups for easy installation on the mattress
- Sheet delivered in a recycled and recyclable cardboard box to limit the impact of plastic on the environment
Discover also our organic cotton baby sheet in a set of 2
Made in Europe
Organic cotton
recyclable and recycled box
OEKO-TEX® 20130k0598
Product Details

Place of manufacture

Portugal

Guarantee

2 years

Certification

OekoTex ® N°5452CIT

Treatment

No chemical treatment.

Care instructions

Possible to wash in machine at 60°C / No tumble-dryer

Color

White

Weight:

200 g

Reference

ALB07
Composition
80% cotton from organic farming and 20% polyester
Waterproof matress protector - Organic cotton – Crib
star
star
star
star
star_half
671

Reviews
More recent
More recent
1 star
2 stars
3 stars
4 stars
5 stars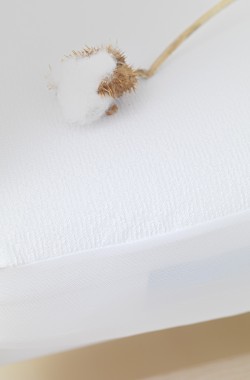 Waterproof matress protector - Organic cotton – Crib
star
star_border
star_border
star_border
star_border
Waterproof matress protector - Organic cotton – Crib
sheet too fragile
adeline M

(France), the 07/25/2022
First wash at 30 and first time we put it on the mattress and the alese was torn on the part that covers the thickness of the mattress...
Kadolis answer:
Hello and thank you for your opinion. I'm sorry to see that you have a problem with the sheet, could you please contact us so that we can find a solution [email protected] Thank you in advance, Elodie from Kadolis.
(translated from french)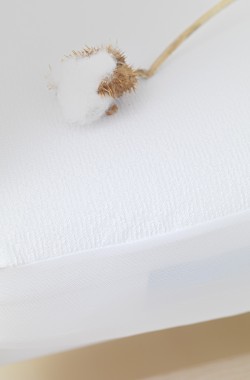 Waterproof matress protector - Organic cotton – Crib
star
star
star
star
star
Waterproof matress protector - Organic cotton – Crib
Nickel
Marine M

(France), the 07/22/2022
Good products, compliant with fast delivery
(translated from french)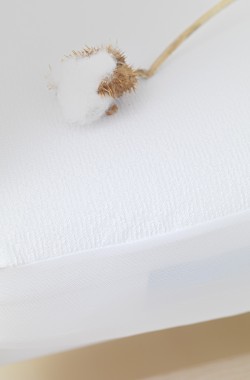 Waterproof matress protector - Organic cotton – Crib
star
star
star
star
star
Waterproof matress protector - Organic cotton – Crib
RAS
Myriane C

(France), the 07/18/2022
Product meets expectations but not yet tested
(translated from french)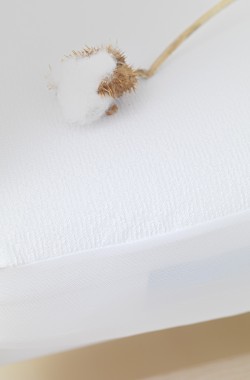 Waterproof matress protector - Organic cotton – Crib
star
star
star
star
star
Waterproof matress protector - Organic cotton – Crib
Effective
alison F

(France), the 07/13/2022
(translated from french)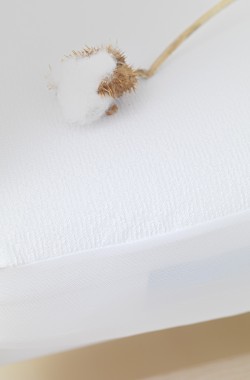 Waterproof matress protector - Organic cotton – Crib
star
star
star
star
star
Waterproof matress protector - Organic cotton – Crib
Perfect
Sandra C

(France), the 07/08/2022
High quality items, ultra fast delivery. Great customer service. I recommend again and again
Kadolis answer:
Thank you for your order and for your feedback. Thank you for this kind message which is very encouraging for our whole team ;) We wish your baby a good night's sleep.the Kadolis team
(translated from french)