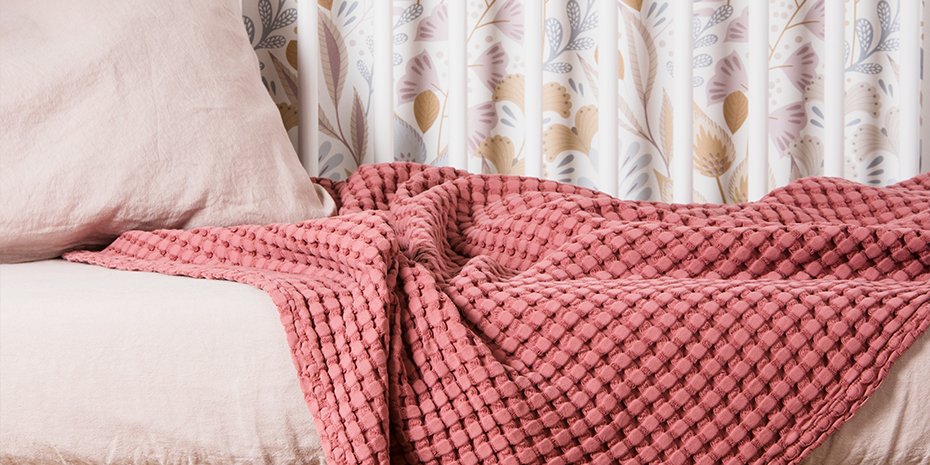 Baby blankets for babies
They are soft, comfortable and available in a multitude of trendy colors: baby blankets. They are practical to accompany baby during all his outings and are also an excellent gift idea for birth or Christmas.
The uses of the baby blanket
The baby blanket is not used as a classic blanket but rather as a plaid. Indeed, before the age of 18 months it is strongly advised not to make baby sleep with a blanket and a sheet, the child could sink into the bed and be under the blanket, which can cause a risk of hyperthermia or a risk of suffocation. Remember that the ideal item for baby to sleep safely from birth is the sleeping bag.
The baby blanket is used to cover the child during a moment of cuddling on the sofa, reading time before going to sleep.
The blanket is also very practical during all the displacements of baby, it makes it possible to cover it when it is in its stroller or in the baby carriage. In the car seat, it is preferable to position baby in his seat without his coat for a better adjustment of the harness and a better safety, the blanket allows to cover baby and to keep him warm.
In summer, the blanket allows you to lay baby down in the grass and isolate him from the ground.
Organic Cotton blankets
To ensure softness and safety for baby,Organic Cotton blankets are ideal. They are soft and provide just the right amount of warmth to children while allowing good air circulation.
Organic Cotton warms baby without causing excessive sweating.It is a totally safe material for children. It is suitable for all and respects the most fragile skins. When choosing a baby blanket, make sure to choose a model guaranteed without added chemical treatment and certified OEKO-TEX®.
Natural materials such as Organic Cotton are to be preferred for children, they ensure an ultra soft contact, more respectful for health, choosing a blanket in Organic Cotton is also a gesture in favor of environmental protection.