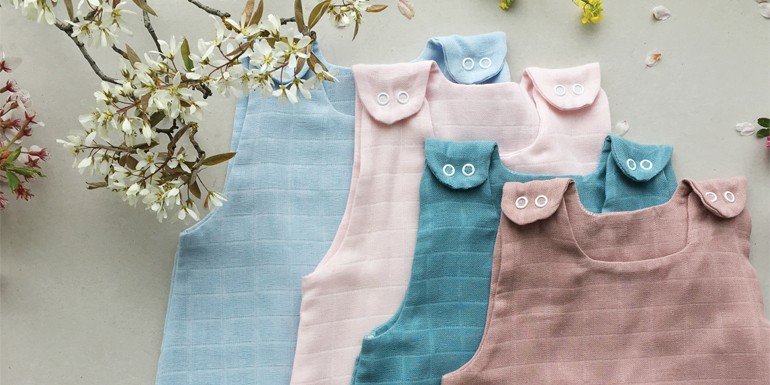 A summer baby sleeping bag for a more comfortable night's sleep
Since his birth, baby is used to sleep in his warm sleeping bag, a padded sleeping bag that ensures a 100% secure sleep without the risk of sinking into a comforter or blanket. But the summer season is coming and the temperatures are rising fast, causing sleep problems for little ones and adults alike. Maybe it's time to put baby in a summer sleeping bag!
A light sleeping bag for summer
The summer sleeping bag is a sleeping bag specially designed for the summer season and for temperatures that exceed 22°C. It allows baby to feel safe because he is covered (most children can't stand sleeping in a onesie without anything on). Its design in light material, most of the time in cotton muslin, allows to cover the child without bringing heat. For the hottest nights, it is advisable to remove the pyjamas and bodysuit and have baby sleep in a diaper in his summer sleeping bag.
An organic cotton sleeping bag
The most comfortable summer sleeping bags are made of organic cotton, which is softer for babies' delicate skin and more respectful of the environment. In a sleeping bag made of Organic Cotton, the air circulates perfectly, the humidity is evacuated easily, even if the child sweats a lot during his sleep. Baby wakes up perfectly dry and has a better night without waking up.
To ensure an ideal sleep to your child, always prefer natural materials for all the elements of the bed: natural mattress removable and without chemical treatment, bed linen in organic cotton and sleeping bag adapted to the season. In summer, don't hesitate to leave the bedroom window open (with the shutters closed, baby will be safe!), leave the shutters closed during the day and air it out when the sun goes down.