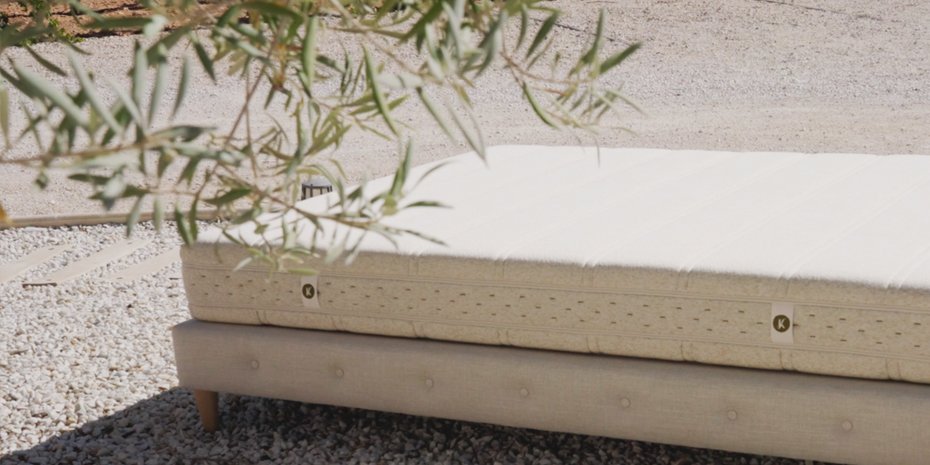 The advantages of a Kadolis hemp mattress
In December 2022, we introduced our new range of exceptional mattresses: the Chanvrenatura. This mattress features a 100% natural core combining hemp, coconut fiber and two layers of latex on each side.
It is reversible and, depending on the thickness of the latex layer, offers more or less supple comfort.
The Chanvrenatura mattress is the most natural in our range, with a TENCEL and linen cover and organic wool filling. This blend of top-of-the-range materials gives the mattress the ultimate in luxurious comfort.
Where does the hemp in our mattresses come from?
Hemp is grown in northern France. We work with an Italian partner to process the hemp, and the product is then made in Spain, where our manufacturer has dedicated a production line to us.
The advantages of hemp :
First and foremost, hemp and its cultivation have considerable benefits for our planet. Indeed, hemp can be grown without the use of pesticides and with low water consumption. Each hectare of hemp absorbs as much CO2 as a hectare of forest, i.e. 15 tonnes less per year. What's more, hemp products are entirely recyclable. They can be reused up to ten times without compromising fiber performance.
What's more, hemp has exceptional properties for improving sleep for the whole family. It offers perfect breathability. Hemp also enhances mattress flexibility. Chanvrenatura mattresses are perfectly harmonized with other materials such as latex and coconut fiber. This premium mattress offers excellent elasticity and sleeping independence, so couples can sleep perfectly without being disturbed by each other's movements. The mattress adapts to the body contours and weight of the sleeper, so a 50 kg or 90 kg person will benefit from the same suppleness and firm support.
To complete the quality of your bedding, opt for a draw sheet and fitted sheet in Organic Cotton, as well as a bed linen set in Organic Cotton organic Cotton bed linen set.