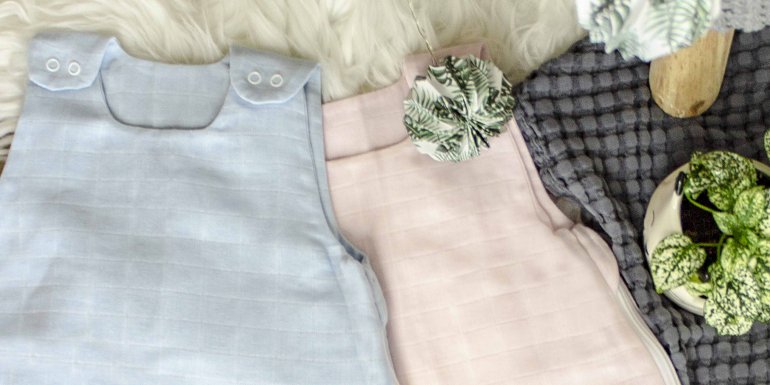 How to choose a baby sleeping bag?
It has different names, some call it a sleeping bag, the sleeping bag is a small sleeping bag adapted to the size of the baby. It allows him to have his body perfectly covered even if he moves a lot. Moreover, it remains perfectly free of its movements since the arms are free.
This has the great advantage of avoiding any risk of suffocation and allows baby to sleep in complete safety.
Important: the use of duvets and blankets is not recommended before the age of one.
How do I choose the right sleeping bag for my baby?
According to his age
The child should be comfortable in the sleeping bag, it should not be too big or too small, the baby should not feel lost in a model that is too big. Some models can be adapted from one size to another by a system of snaps. A good rule of thumb is to change sizes every 6 months.
According to the temperature of the room
Obviously the choice of the sleeping bag is made according to the season. Choose a summer sleeping bag made of a thin, breathable natural material for the warm season and a winter sleeping bag made of a fleece material when the temperature drops. But you should also consider the temperature of the room. Remember that the ideal temperature for a child's bedroom is between 18° and 20°, but in some apartments the temperature can reach 22° in the middle of winter... Take this into account when choosing a sleeping bag and look carefully at the TOG (heat indicator). The higher the TOG, the warmer the sleeping bag will be.
A TOG of 0.5 is suitable for summer or for a room temperature of over 22° C
A TOG of 2 is suitable for a bedroom heated between 19° and 22°.
A TOG of 3 is ideal for winter or for a room temperature between 16° and 19°.
Focus on practicality
By choosing sleeping bags made from natural materials, which are generally softer, you can limit the risk of allergies. Choose machine-washable materials for easy care. Choose sleeping bags with a bottom opening system to make changing easier during the night, any unnecessary handling is strongly discouraged!