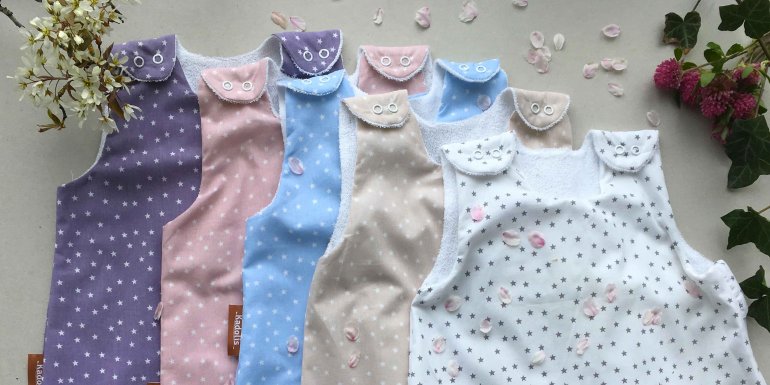 Why doesn't baby want to sleep without his sleeping bag?
Since he was born, baby has been sleeping in a sleeping bag. It is the best way to ensure a safe sleep for your child between 0 and 12 months. From the age of 18 months, baby can sleep with a comforter because he is old enough to move and get out of his bed alone. But for some children the transition to the comforter is more difficult, they move a lot, wake up at night, discover themselves and catch cold... In short, they can't sleep without a sleeping bag, but why?
The sleeping bag, a small reassuring cocoon
The sleeping bag forms a small and soft cocoon for the children, this cocoon reassures and soothes them, it provides them a peaceful and restful sleep. For some children, leaving the sleeping bag means leaving this protective cocoon. Sleeping with a comforter is synonymous with sleeping "like a grown-up", doing what mom and dad do. The transition to a comforter also often coincides with the transition to a junior bed. Being in a big bed with a comforter creates worries that can disrupt children's sleep, and even cause nightmares.
Choose a sleeping bag made of natural material
To provide a soft and healthy cocoon for your child, choose a sleeping bag made of Organic Cotton. Natural materials ensure a better air circulation between the fibers and therefore a better regulation of the body temperature of the children. In some synthetic materials the temperature is poorly regulated, the child is too hot and wakes up several times a night. Opting for a sleeping bag and bedding in natural materials is to offer a better quality of sleep to his child.
A large sleeping bag to accompany children in their new bed
For children who do not want to do without their sleeping bag, it is advisable to keep a large sleeping bag even in a junior bed. This small sleeping bag will allow to recreate this small cocoon so reassuring and will allow the child not to be "lost" in his big bed. For children who are used to getting up at night to go to the bathroom, it is advisable to choose a sleeping bag with legs or a sleeping bag with a zipper at the bottom so that they can open it and walk without falling.
In any case, don't force your child to leave the sleeping bag to sleep with a comforter, let him take his time. Let him enjoy his little cocoon and when he is too cramped he will spontaneously ask for a comforter!
How to choose baby's first comforter?
To facilitate the transition from the sleeping bag to the comforter, choose a comforter that is both warm and light, which will give the child the feeling of sleeping in the clouds. Choose a  comforter made of natural materials and certified without any chemical treatment. Banish all anti-mite treated comforters, these models are treated with insecticides!
Kadolis comforters are OEKO-TEX® certified and their filling is made of recycled fiber from recycled plastic bottles.
To make your child want to snuggle up under the comforter, choose a pretty comforter cover in colors he or she will like and that will match the decor of his or her room. Choose Organic Cotton, Tencel or linen bedding for a softer touch on the skin and to maintain a healthy environment in the bedroom. Your child will be proud of his new bedding and will accept his new comforter more easily.