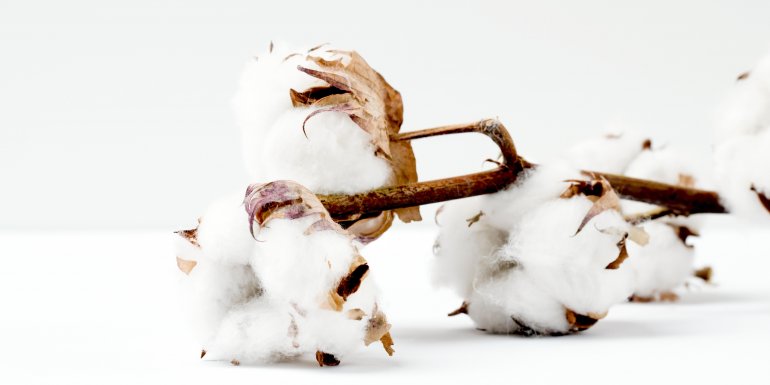 The benefits of natural materials for baby's skin
Babies have a fragile skin, easily reactive and irritable, so it is important to take care of it. One of the methods to preserve the fragile skin of the babies and to limit the irritations is to use mainly textiles in natural materials.
Why choose natural materials for your baby?
Indeed, in some cases, the manufacture of clothing combines the use of chemicals and toxic heavy metals that can cause damage to the skin, especially the fragile skin of children. By choosing natural materials such as cotton, linen or Tencel from the Lyocell brand, you limit the residue of toxic chemicals, especially by choosing organic materials.
Natural fibers provide the skin with warmth or freshness, softness and protection, unlike synthetic materials that tend to prevent air circulation and therefore suffocate the skin, causing excessive sweating and skin allergies.
Which natural fibers for baby's well-being?
Organic Cotton
Although cotton is a natural material, it is one of the most polluting crops in the world. It requires a lot of water and energy for its production, but also many pesticides and insecticides. It is therefore preferable to opt for organically grown cotton.
At Kadolis, all our cotton items are made from organically grown cotton. You can choose for your child a pyjama in Organic Cotton, a bodysuit in Organic Cotton or a sleeping bag in Organic Cotton to spend sweet nights.
Linen
Linen is a naturally ecological material because its cultivation requires little water and pesticides. Linen is a fiber that has many advantages. It is light, strong and pleasant to wear, especially in summer, because it gives a fresh feeling to the skin. It is an ideal fiber for summer clothes but also for bed linen. Fall for the authentic style of our linen and Organic Cotton bedding, an association of natural materials for maximum comfort available in baby, child and adult sizes.
Tencel® Lyocell
This 100% ecological fiber is made from eucalyptus pulp. This ultra soft fiber, with a silky touch, ensures a perfect air circulation between the fibers which limits the proliferation of bacteria and dust mites. Lyocell® has a moisture absorption capacity 50% higher than cotton. It absorbs moisture and allows the temperature of the fabric to be controlled on the skin, it is naturally thermoregulating.
All Kadolis mattresses are covered with a removable cover containing Tencel Lyocell to provide better temperature regulation and exceptional comfort.