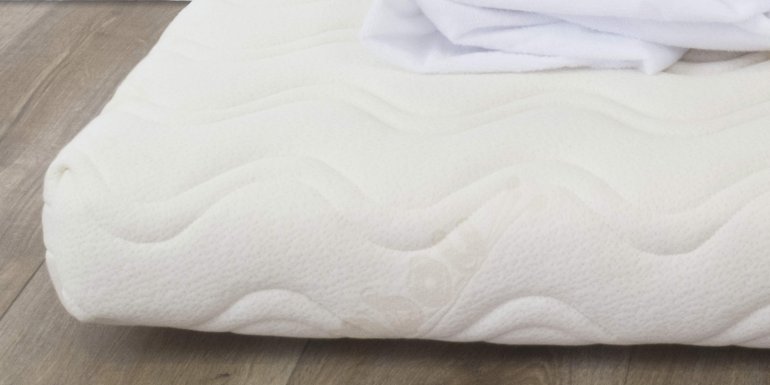 Choosing a good mattress for your baby
Choosing a mattress is always complicated, especially for a newborn baby, so during the first few months, baby sleeps between 12 and 16 hours a day, so it is very important to take the time to choose a good baby mattress, but how to find your way around the different thicknesses, densities and materials?
Important elements to consider when choosing a baby mattress:
Choose a baby mattress between 10 and 12 cm thick, the thickness should be proportional to the size of the mattress, so it is not necessary to choose a 20 cm thick mattress as for an adult mattress.
Choose a mattress the exact size of the child's bed.
Choose a new mattress, for obvious hygiene reasons.
The density recommended by pediatricians is a semi-firm density, i.e. between 20 and 22 kg/m3, ban mattresses that are too soft to sink into and mattresses that are too hard and uncomfortable.
Choose a removable baby mattress with a machine washable cover, so you can guarantee better hygiene and a healthier sleep. the best covers are natural covers such as TENCEL™, which helps to regulate the temperature.
Choose natural materials such as latex, coconut fibre, TENCEL™, foam mattresses are the most economical but choose an OEKO-TEX® certified foam. 100% natural mattresses are undoubtedly the best mattresses for babies, their breathable fibres ensure good air circulation and limit the excessive sweating so common among toddlers.