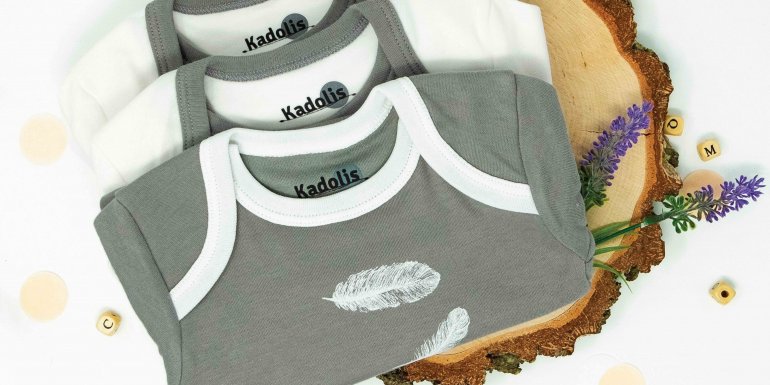 Summer essentials for baby
Preparing your baby's suitcase for summer is not easy, we are always afraid to forget something that could affect your baby's comfort and well-being (and ours at the same time), so to make sure you don't forget anything, here is a list of baby essentials to put in your suitcase.
The travel mattress, which will allow your child to enjoy the same sleeping comfort as in his own bed, so that in your rental or hotel, you can avoid your child sleeping on a used mattress that has already been used by several children, choose a removable travel mattress so that you can wash the cover when you return from vacation.
The summer sleeping bag is essential if you think that in hot weather baby won't need anything on him to sleep, you may regret it, most babies only sleep well with something on them, so choose a summer sleeping bag made of TENCEL™ or Organic Cotton, a material that naturally regulates the temperature.
Short-sleeved bodies made of Organic Cotton: this is THE essential part of a baby's dressing room to take on holiday and you will see that if it is very hot, it will be the only garment he will wear, so choose bodies with nice colours!
Nappies: They will be very useful for changing your baby, protecting him from the sun in his stroller or in the car, covering him when the coolness falls, covering your shoulder during the burp, breastfeeding discreetly,... Prefer Organic Cotton nappies which are naturally anti-mite, anti-bacterial and anti-allergic, their mesh is thin and lets the air through but protects from the sun's rays.
The mosquito net: adapted to the size of the pram or cot, it will protect it against all the small animals of summer.
With all these essential items you will ensure a healthy and soothing sleep for your baby during the holidays.