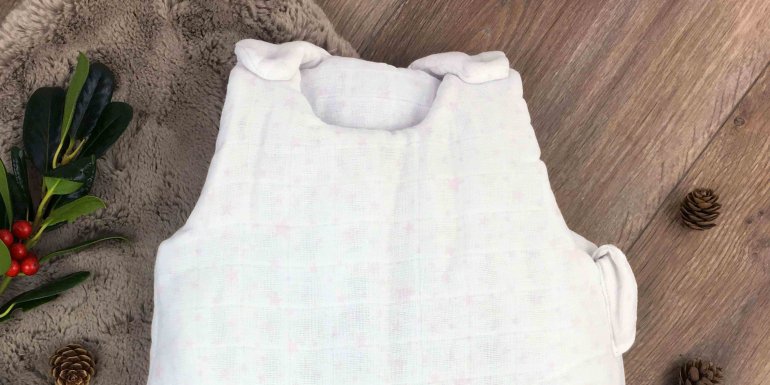 Summer sleeping bag, winter sleeping bag, how to find your way around?
The sleeping bag is an essential item for baby's safety while sleeping, as paediatricians advise against the use of a duvet, blanket and pillow before the age of 18 months.
The advantages of the sleeping bag
The sleeping bag is easy to use, it allows baby to be placed on his back, the safest position, it provides good coverage of his whole body, without hindering his movements and without him being uncovered during the night, so that baby, even if he moves a lot, remains perfectly covered and always at the right temperature.
Which sleeping bag for which season?
For baby to sleep well, he should not be too hot or too cold, the ideal room temperature should be around 19°C. For the winter season, choose a thick sleeping bag with padding, you can choose a model with sleeves, for summer, prefer a light sleeping bag without padding that wraps and reassures baby without keeping him warm.
Choose sleeping bags made of natural materials such as Organic Cotton, which ensures better air circulation and good moisture evacuation, so baby sweats less, sleeps better, the proliferation of bacteria is limited without the need to add a chemical antibacterial and anti-mite treatment, Organic Cotton is softer for the skin and suitable for sensitive skin, it is also healthier for your child.
What does the TOG mean?
The TOG determines the thickness of the sleeping bag, the higher it is, the hotter the sleeping bag is.
A TOG 1 will be perfect for a room with a temperature above 22°, in which case baby will only wear a bodysuit or light pyjamas.
A TOG of 2.5 is suitable for a room heated between 16° and 20°. Baby should wear a bodysuit and cotton or velvet pyjamas.
For rooms with temperatures below 16°, choose a sleeping bag, including the TOG of 3.5 or 4 with a long-sleeved bodysuit and velvet pyjamas.