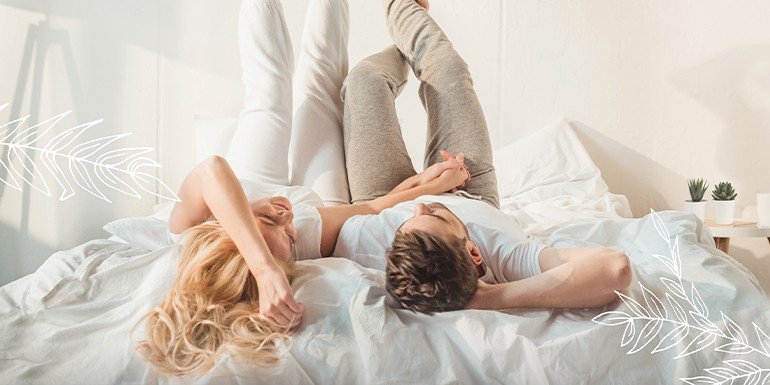 What do you wear to sleep well?.
Sleeping well means choosing a good mattress, quality bed linen and creating a healthy environment made of natural, untreated materials.
As far as sleepwear is concerned, some people prefer pyjamas, while others prefer a t-shirt, simple underpants or a nightgown.
What clothing to choose to sleep well?
If you are looking for comfortable pajamas, choose natural materials for more softness and a better respect of the skin. To keep a healthy environment in your bedroom, banish pyjamas or nighties made of synthetic materials (which are petroleum derivatives).
Instead, opt for pajamas made of Organic Cotton or Lyocell from TENCEL™, a natural material derived from eucalyptus pulp that helps regulate body temperature. Pajamas made of natural materials allow for good air circulation and sweat wicking.
Pajamas even when it's hot
If a few years ago it was advisable to sleep naked, today specialists advise to wear pyjamas or a nightie, especially in summer. Indeed, when it is hot, we tend to sweat, if we sleep naked, the perspiration remains on the skin while if we wear a nightgown, it is directly absorbed, which ensures a more comfortable sleep.
Choose loose and comfortable pajamas, guaranteed without chemical treatment and favor materials that offer a cool touch in summer, so the combination of Lyocell pajamas and Organic Cotton sheets is perfect for hot summer nights!