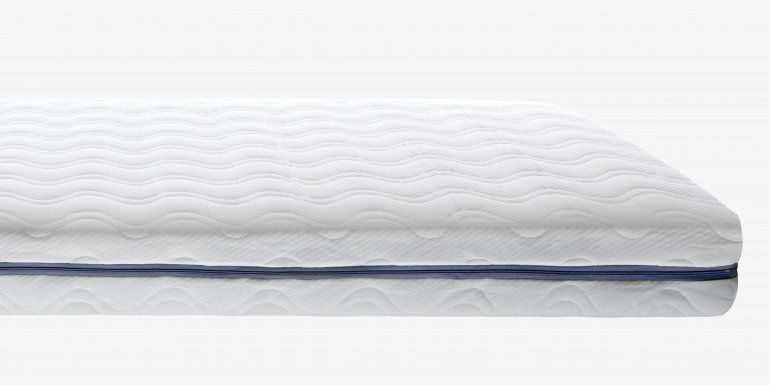 The coco latex mattress in the top 3 of baby mattresses according to Que Choisir magazine
Que choisir magazine has carried out a comparative test on baby mattresses of different brands and the Kadolis Coco Latex mattress is ranked as one of the best mattresses.
Choose baby mattresses without chemical treatment
First of all, good news that will reassure parents: of the 10 mattresses tested, all meet basic safety standards, none pose a choking hazard.
However, parents must be vigilant about mattresses that are marked "Made in France". This is surprising when you consider that most of us tend to prefer products made in France, quality products subject to strict controls. But be careful, the 5 mattresses made in France tested by Que Choisir are treated with biocides (anti-mite and anti-bacterial treatment), these chemicals are harmful to babies. These mattresses are therefore dangerous for newborns!
The coco latex mattress among the 3 best baby mattresses
Among the 3 best mattresses for babies is the Coco Latex mattress from Kadolis!
It is particularly well noted for the following points:
Mattress made of 100% natural materials
Total absence of chemicals
Fully removable cover with machine washable cover
Here is an excerpt from the test performed by Que choisir:
The Coco Latex baby mattress from Kadolis stands out from its competitors by its composition, since it contains only natural materials: a 7 cm coconut fibre core covered with a 3 cm latex layer for a density of 71 kg/m3 and a machine washable ticking made of polyester (this sprain using natural materials allows the fireproof standard to be passed without the addition of chemicals) and Tencel (based on wood pulp), all for a weight of 6.6 kg and a thickness of 13 cm. The objective, according to the manufacturer, is to offer a comfortable, breathable mattress without chemical treatment.