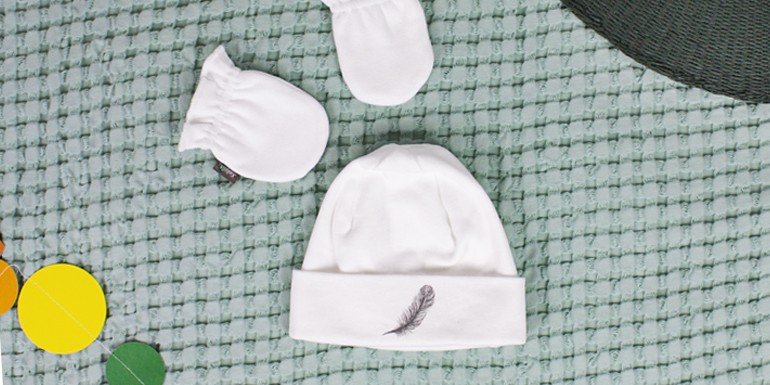 Offer an organic birth gift
The choice of a birth gift comes up regularly, with each new birth in our close circle, personal or professional, and the question inevitably comes up: which birth gift to offer for the new parents?
Besides the risk of choosing an article that the young parents already have, today the question of the composition of the gift arises. Nowadays, more and more of us are wondering about the composition of baby articles, their origin and their possible danger.
A plush toy as a birth gift can be a poisoned gift if its composition is not respectful of the fragile health of the little ones, that's why it is preferable to opt for an organic birth gift.
Organic cotton comforters for baby
Among the most popular birth gifts, the comforter remains at the top of the bill, but to respect baby's sensitive skin and ensure total safety, it is preferable to choose a comforter in organic cotton. Organic cotton ensures a totally safe contact for toddlers. An organic cotton comforter can be chewed without any risk, it can stay close to the child's face without emitting any harmful substance.
The diaper is often used as a comforter and is an excellent idea for a birth gift. To be totally healthy for the child's environment, choose a diaper made of Organic Cotton, guaranteed without any chemical treatment.
Organic cotton baby clothes
During his first months, baby spends a lot of time sleeping, so the sleeping pajamas are an essential item in his trousseau. Offering a chic and comfortable pyjama is therefore an excellent idea! For more softness and a better respect of the skin, opt for organic cotton pajamas.
You want to offer a useful birth gift? Offer a set of organic cotton bodysuits! The bodysuit is THE essential piece of baby's wardrobe, it can be worn every day whatever the season and under all clothes. Short-sleeved bodysuits for summer or long-sleeved bodysuits for winter, this garment will always be appreciated by parents and will ensure that baby looks great!
The sleeping bag, a little cocoon to sleep well
Very useful to ensure baby a comfortable sleep, the sleeping bag is essential for a secure sleep, it keeps baby warm while allowing him to move. An organic cotton sleeping bag is a great gift idea for all babies. Depending on the season, you can choose between a light summer sleeping bag in cotton muslin or a winter sleeping bag with a quilted interior.
For walks in the baby carriage, choose the angel's nest, a small cocoon that is very enveloping and forms a hood and offers great simplicity of use by opening completely to allow baby to finish his nap without waking up!