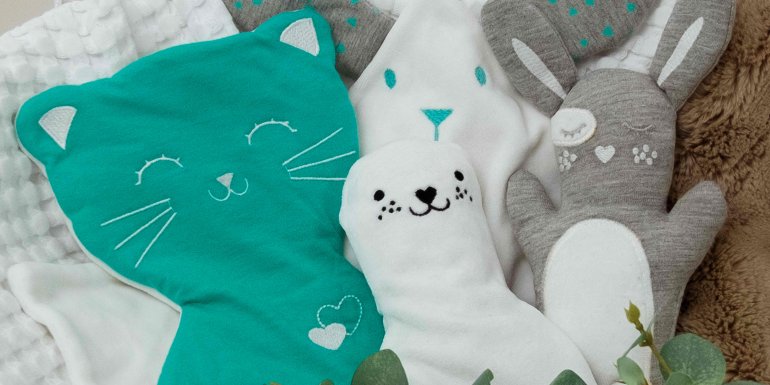 What materials should I choose to improve baby's sleep?
It is undoubtedly the main concern of all parents: to improve the sleep of their child, with the aim of course, to improve their own sleep!... This starts with the choice of materials for the whole sleeping environment of baby.
Which materials should be used in the baby's room?
A mattress in natural materials for a healthier sleep
The main element of the bedding being the mattress, it is important to choose a quality mattress, made of natural and breathable materials. A good air circulation through the mattress fibers allows to fight against humidity, molds and the proliferation of dust mites and bacteria. A mattress made of breathable fibers does not need to undergo chemical treatment; it is naturally anti-allergic and therefore perfectly adapted to babies. This is particularly the case for mattresses made of coconut fibres
Organic Cotton bed linen
Concerning bed linen, natural materials are also to be preferred for their softness and their anti-allergic qualities. Choosing a breathable Organic Cotton draw sheet or a fitted sheet in Organic Cotton allows you to offer your child a healthier bedding.
For toddlers, the choice of the sleeping bag is important. Choose a sleeping bag made of Organic Cotton, a particularly breathable fiber that allows a good evacuation of moisture and regulates the temperature perfectly and therefore limits sweating in babies. Children sweat less, they sleep better.
For older children, it is important to choose a comforter that regulates the temperature so that it is not too hot or too light. Also remember to check the composition of the filling and, if possible, choose a fiber that has the Ecolabel. Also check that the comforter is machine-washable to ensure your child's hygiene.