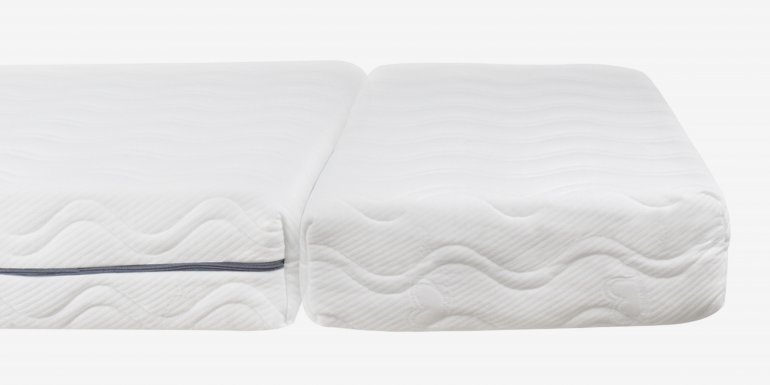 Why choose a convertible bed?
Changing the baby's bed is an important step, the child is often very excited at the idea of having a new bed, a big bed! But sometimes the euphoria only lasts a few days because the child feels lost in his big bed and has difficulty getting used to his duvet...
In general, the change of bed is done around the age of 2 years, it is also often at this time that baby becomes potty trained, which makes a lot of changes at once!
Changing baby from a crib to an evolving bed for a smooth change
In order for the change of bed not to be too brutal, it can be judicious to opt for an evolving bed. This is a bed that adapts to the size of the child throughout his growth. It can be used from the age of 2 until adolescence and allows the child to feel safe in a space perfectly adapted to his size. There are different types of cribs.
Fixed size cribs
The Kadolis evolutionary beds are beds with bars of 70x140 cm. They have an adjustable base in 3 positions and can be used from birth. When the child is 2 years old, you just have to remove the bars and replace them by safety barriers that allow to avoid falls during the night while allowing the child to get up by himself.
The evolving beds of modular size
These are baby beds that can be transformed into junior beds. Most of the evolutive beds for children are 90x140 beds that can be transformed into 90x190cm beds
Choosing the right mattress for each size of baby bed
It is important to choose the right mattress, so that it fits perfectly with the size of the cot. Some mattresses are specifically designed for adjustable beds. It is the case of the evolutive mattresses in 2 parts: a part of 90 x 140cm for the small cozy bed version and a part of 90 x 50cm or 90 x 60cm which comes to be zipped on the original mattress in order to propose a junior mattress 90x190cm or 90 x 200cm.
To protect the mattress, it is important to choose a mattress protector that is precisely adapted to the size of the mattress. Today, there are mattress protectors and fitted sheets made of natural materials in the 90x140cm format.