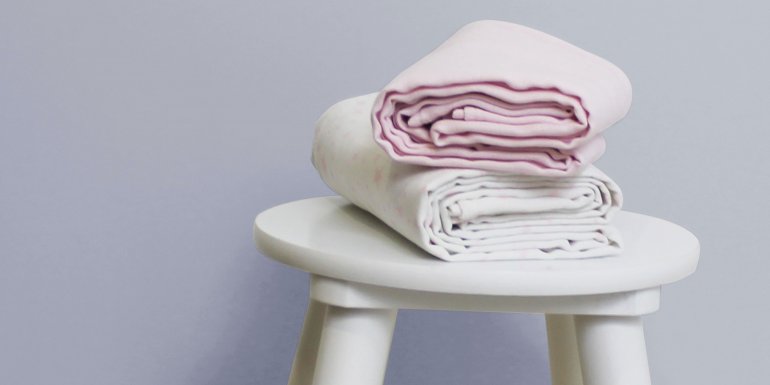 What are baby diapers for?
The diaper is an essential part of the baby's trousseau. Previously used as cloth diapers, diapers are still very present in the toddler's wardrobe and have many uses. Let's take a look at the various uses of these simple squares of fabric that are so practical!
What is the use of diapers?
The diaper in the baby's bed
They can be used to put under baby's head in the bed to avoid changing the fitted sheet every day (especially if baby spits up...). Without forgetting that during the first weeks baby often loses his hair and sweats a lot at the level of the head... To put a swaddle under the head of baby and to change it every day can allow to space the washings of the fitted sheet and allows to keep the head of baby dry. Swaddling diapers can also be useful to wrap baby at birth and make it easier to sleep
Use swaddles for bathing, feeding and outings
Swaddles can be used as a bib or to protect your shoulder while burping, so you don't have to change outfits just before leaving for work!
They can be used to protect the cover of the changing table to avoid having to change the cover every day. Always have diapers in your baby's bag so you can use them as a changing pad when you are not at home.
They can also be used as a pillowcase in the baby carriage when out and about. In the stroller they will be useful to cover baby and protect him from the wind or the sun in summer. For the first naps on the grass, use a diaper to offer baby a soft improvised bed!
A diaper as a cuddly toy or birth gift!
Some babies prefer the touch of a soft diaper rather than a traditional blanket. A chance for parents because swaddles are easy to wash, easy to change, buy them in sets of 3 so that baby always has one while you wash the others!
Diapers make great baby gifts. Among the most popular gifts for young parents we often find the sleepy pyjamas, the rattle or the plush comforter, gifts that are certainly cute but not always original... For an organic and useful birth gift, think of the Organic Cotton swaddles, a gift that is sure to please all parents concerned about the well-being of their baby.
The large size swaddles are also popular with breastfeeding moms who use them to conceal breastfeeding in public.
What material should I choose for soft diapers?
In order to offer an ultra-soft touch to the little ones, diapers must be made mainly of natural materials. Organic Cotton is the ideal material for use by babies. Grown without pesticides or chemical fertilizers, Organic Cotton is healthier for the fragile skin of toddlers and anti-allergic. It is very soft and can be washed many times. Choose swaddles certified without chemical treatments and OEKO-TEX® certified. Kadolis diapers are delivered in a pretty Organic Cotton pouch that can be reused to limit the impact of plastic on the environment.