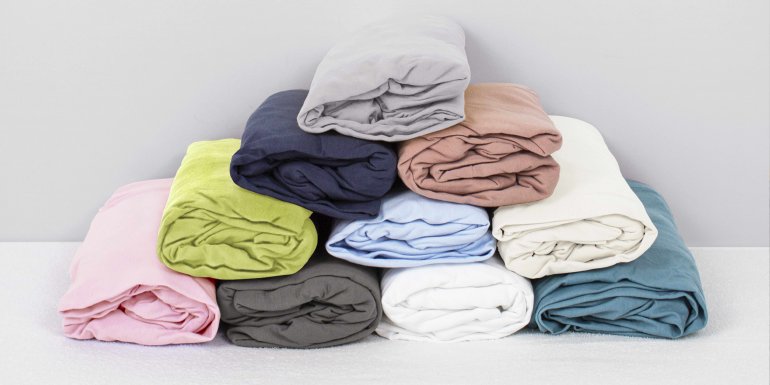 Choosing the right fitted sheet and crib sheet
A breathable mattress cover to protect baby's mattress
To protect your baby's mattress and provide a quality bedding for your child, a mattress cover is an essential item in your baby's trousseau. Carefully chosen, it will facilitate the parents' daily life. The mattress protector must be waterproof, it allows to protect the mattress against leaks and all the small accidents of the baby's life.
Choose a mattress protector adapted to the size of the mattress and the bed. The undersheets with elasticated corners like a fitted sheet are particularly practical, once in place they do not move. As for the material, it is important to choose a mattress protector without PVC, because PVC is waterproof but it does not let air through and therefore causes excessive sweating in children. In addition, PVC is noisy, it "squeaks" with each movement.
On the other hand, underpads made of polyurethane are both waterproof and breathable. The polyurethane allows a good air circulation and thus limits the perspiration. The good evacuation of moisture prevents the proliferation of bacteria and dust mites. The undersheets can be covered with various materials but it is preferable to prefer natural materials such as cotton, Organic Cotton and bamboo.
A fitted baby sheet made of natural material that is softer on the skin
The fitted sheet is in direct contact with baby's fragile skin. It must therefore be carefully chosen with an emphasis on softness. The softest materials are Organic Cotton, linen and TENCEL™, they are particularly well tolerated by the fragile and reactive skin of babies. Choose fitted sheets without any chemical treatments to limit the risk of allergies.
There are also 2-in-1 fitted sheets, a single product that is both soft for baby's skin and waterproof to make life easier for parents!
Today, fitted sheets are available in different colors to match the decoration of the baby's room and to match all types of sleeping bags.