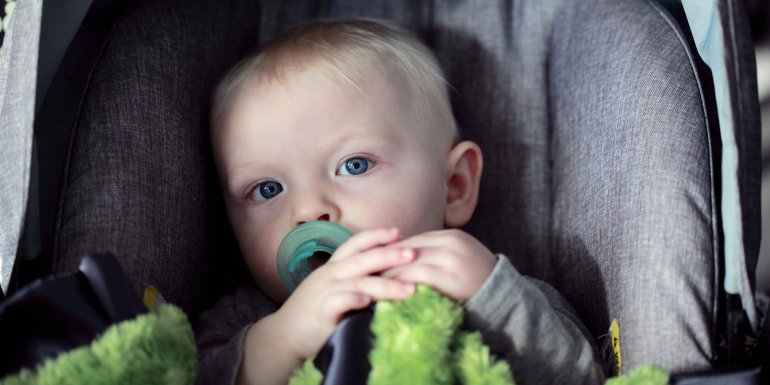 Baby's safety in the car
This is it, the long-awaited Christmas holidays have finally arrived, it's time to get together with your family, to enjoy your children during warm moments around the tree, to visit the family who sometimes live far away, and to remind yourself of some safety rules when travelling in a car with your baby.
First of all, it is preferable to travel at a time when the child can sleep, i.e. at night or very early in the morning or at the time when baby is used to taking a nap, so the journey will seem shorter.
It is obvious that babies must travel in a car seat that complies with European standards and is adapted to their size and weight, children under 12kg will travel facing the road, beyond 12kg the car seat will be positioned facing the road in the rear seats of the car.
In winter, remember to discover baby during the trip, already to avoid that it is too hot (with heating the temperature in a car is often around 22 degrees) and especially because the car seat harness is not adjusted enough when baby is wrapped in a jacket or a pilot suit, since tests have been carried out and it is proven that in case of impact the fabric of the jacket is compressed and creates a space between the harness and the child's body, which can then be shaken in the seat, this "lap stroke" movement
Always bring a bottle of water so that your baby can hydrate regularly, even in winter dehydration can be rapid in a car.
Don't forget to take breaks every 2 hours for your safety and the children's. Take the opportunity to walk, run and change baby's position to avoid crying.