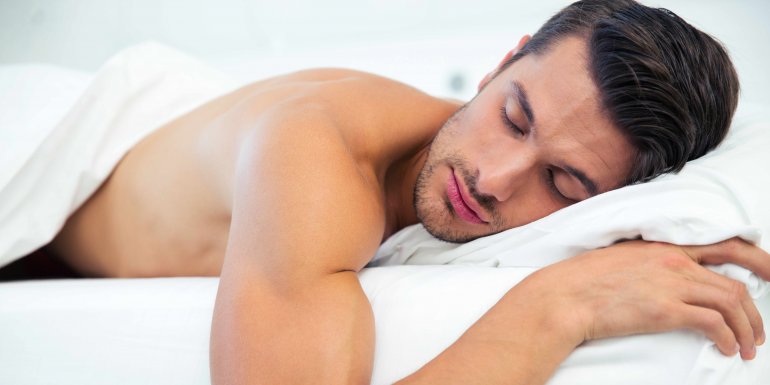 Sleep in a healthy room!
Do you think that having good bedding is enough to sleep well? You are partly right, a quality bed base and mattress are essential to enjoy a good night's sleep, but there are also other elements that should not be neglected in the design of the bedroom.
Did you know that many harmful substances are present in your bedroom without you knowing it, a real problem when you know that you spend more than a quarter of your life sleeping!
Limit the chemicals in your bedroom
Many mattresses are made of synthetic materials from the petrochemical industry, which release volatile organic compounds (VOCs) that are particularly irritating to the respiratory tract. Mattresses, but also curtains and carpets contain flame retardants, which can be an asset against fire but which, we know less, are endocrine disruptors particularly dangerous for pregnant women, babies and growing children.
The furniture in your bedroom, the slatted bed bases are often made of chipboard which contain carcinogenic glues.
Which materials to choose for a healthy bedroom?
By choosing natural materials: for the curtains and especially for the mattress on which you will rest 8 hours per night. For you, as for your children, choose a mattress in natural latex and coconut fiber, choose mattresses without any chemical treatment and removable covers to be able to wash regularly the cover (a machine wash is the best anti-mite treatment in the world!)
For bed linen, choose sheets and comforter covers in Organic Cotton, softer for the skin, guaranteed without chemical treatment and more respectful of the environment.
For furniture, choose solid wood rather than chipboard and remember to "air" the furniture before placing it in your bedroom or baby's room.
Trust labels and certifications
Choose items with the NF Environnement Ameublement label, or FSC wood. For children's furniture, systematically check that the paint is solvent-free and specially adapted to children. For bedding and textiles, choose items made of natural materials such as Organic Cotton, linen or Tencel® Lyocell, certified OEKO-TEX®.