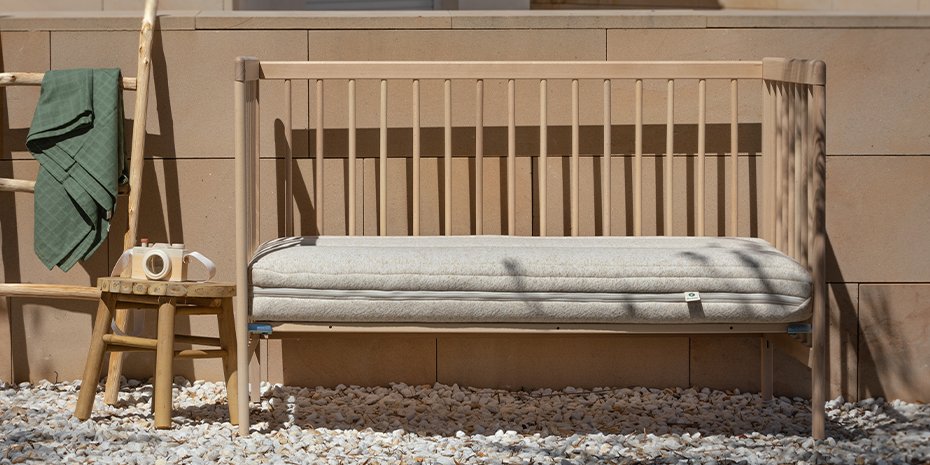 Do natural mattresses have a smell?
When buying a new mattress, a more or less strong smell is released. Most of the time it is an unpleasant smell due to the synthetic materials contained in the mattress, but do mattresses made of natural materials also give off a smell?
Natural mattresses do not emit any toxic substances
Natural mattresses do not contain harmful chemicals. These mattresses are made from vegetable or animal raw materials, such as coconut fibre, natural latex, hemp or wool. They are more breathable and offer better temperature regulation, making them the first choice for those looking to reduce their exposure to chemicals and toxic substances. Kadolis natural mattresses do not contain polyurethane foam (a petroleum-based material) or glue between the different materials. The latex used is natural latex (99.9% purity rate) from the sap of the rubber tree. They are guaranteed without any added chemical substances, flame retardants or insecticides. Our materials are certified OEKO-TEX® STANDARD 100 and our mattress EUROLATEX®.
Why can a natural fiber mattress sometimes have a slight odor?
When you buy a natural mattress, you may notice a very slight odor. This natural smell will dissipate quickly.
Kadolis mattresses contain coconut fiber, natural latex and some models contain hemp. These natural materials can sometimes give off odors due to natural substances that evaporate at higher temperatures, which may explain why an odor is released if the mattress is placed in a well-heated room. This is not a chemical smell.
The covers of our mattresses contain organic wool, an excellent insulator that provides extra comfort when sleeping. The wool has a strong natural odor that fades quickly, but does not emit VOCs (volatile organic compounds).
Why do you need to air a new mattress?
Kadolis mattresses are delivered in recycled and recyclable cardboard packaging. The baby mattresses are delivered only in the cardboard packaging. Single and double mattresses are pre-packaged in plastic film to protect the mattress during transport. The smell of plastic may come from the packaging but never from the mattress itself.
Mattresses made of natural materials give off much less odor than synthetic mattresses. But the most sensitive people will notice the smell of natural materials in the mattress, for this reason we always advise to air the mattresses before the first use to allow the evacuation of the odors of unpacking. The odors usually disappear after 48 or 72 hours.