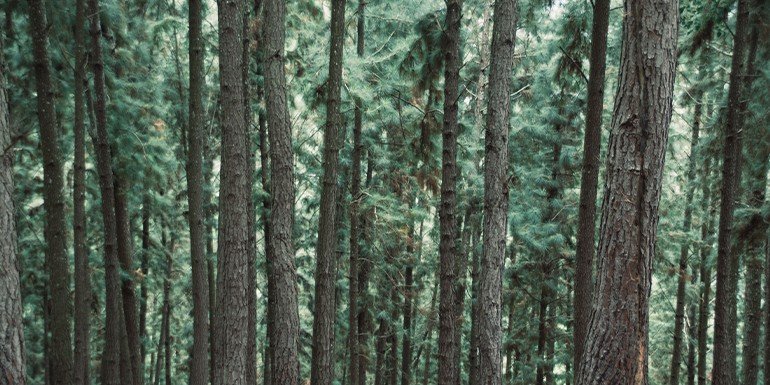 Sleep better on an organic mattress
You have been sleeping for years on a synthetic mattress, which you find comfortable, but a little voice tells you that the quality of your sleep is not optimal... This is true because when you sleep on a synthetic mattress you are in contact with materials derived from petroleum throughout the night. Knowing that we spend about 25 years of our lives lying on a mattress, it is obvious that sleeping on a natural mattress is much better!
How to recognize a natural mattress?
First and foremost, it is a mattress made of natural materials that do not contain any synthetic materials. Natural fiber mattresses are made from natural latex, coconut fiber, hemp and wool.
Natural latex
Natural latex is made from the rubber tree, which is grown mainly in Brazil. It is preferable to choose a mattress made of natural latex (99% purity rate) to benefit from a more natural sleep and limit the risks of allergy, because latex allergies are caused by synthetic latex. Choose an organic mattress made of a block of perforated latex that improves air circulation and better evacuation of humidity.
Coconut fiber
This is a totally natural material made from the shell of the coconut. It offers an excellent base for sleeping and an optimal support. The intertwined fibers allow air to pass through and provide the mattress with excellent breathability. A mattress with a coconut fiber core offers a good evacuation of humidity, which limits the appearance of mold, and therefore allergies.
The coconut fiber being relatively rigid, it is ideal for the manufacture of a firm mattress, perfect for people with back pain. It is often associated with a layer of latex for a softer and more supple welcome.
Hemp
Hemp is a plant cultivated for its strong and durable fibers, increasingly used in the manufacture of natural mattresses. Hemp mattresses have several advantages over traditional mattresses. They are naturally hypoallergenic, making them ideal for people with allergies or asthma. Hemp fibers are also resistant to dust mites, mold and bacteria, for a cleaner, healthier bed. Hemp mattresses are also highly breathable, making them cooler in summer and warmer in winter.
Add a natural mattress topper to your mattress
If you have recently invested in a new synthetic mattress, you can "do damage control" by adding a natural latex mattress topper. This mattress topper will create a natural barrier between you and the mattress in order to limit its harmful effects.
Finally, when choosing a natural mattress, make sure it is guaranteed to be free of any chemical treatment and avoid all anti-mite, anti-bacterial and anti-fire treatments!