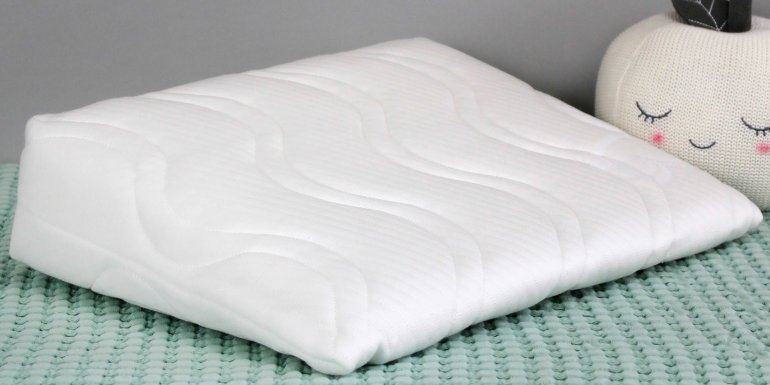 Choosing the right baby's first pillow
When we sleep, we all like to have our head on our pillow. For many of us the pillow is a very important element. Some like it very soft so they can shape it as they wish, others prefer it pre-shaped with a reinforcement at the cervical level. But what about children? At what age should a pillow be put in the baby's bed?
No pillow when baby is born
From birth, it is important to make baby sleep on his back in a sleeping bag and to remove from his bed anything that could hinder his breathing and be dangerous for him. Only his cuddly toy is allowed to sleep with him, so avoid using pillows before the age of 18 months. If you want to raise his head slightly before that when he has a cold or digestive problems, opt for a sloping surface to be placed under the mattress or under the fitted sheet. By raising the child's upper body by 15°, it improves breathing when the airways are congested and limits gastric reflux.
Choose baby's first pillow with care
From 18 months of age, the child can have his first pillow, but before any purchase, it is necessary to verify certain important points:
Choose a flat pillow or a soft pillow to avoid creating tension in baby's cervicals, and of a size adapted to baby's bed (40x60cm is the ideal size).
Choose a pillow made of natural materials, which allow good air circulation and avoid excessive sweating, which is very common in children, especially around the head.
Prefer pillows without chemical treatment but made of naturally anti-allergic materials that limit the proliferation of dust mites.
Check that the pillow complies with the CE standards in force.
Choose a pillow with a removable and washable cover for easy care.
When your child moves to a junior bed, you can choose a slightly thicker 50x70cm pillow , or a 60x60cm square pillow.
You may be interested in this article :