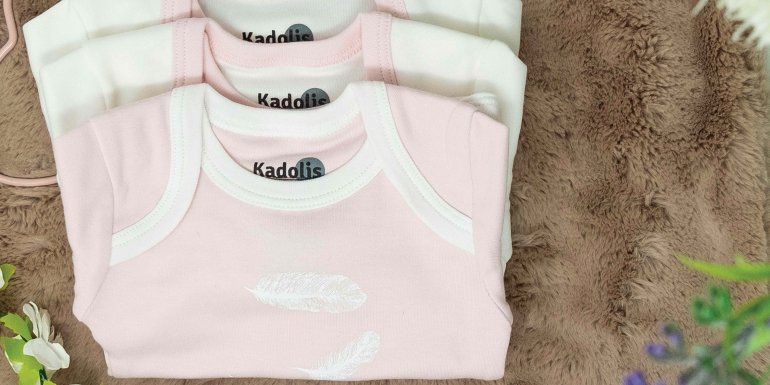 How to dress baby to sleep?
To ensure a good night's sleep for your child, the temperature must be monitored very closely. It is indeed the key to quality sleep. It is important that baby is neither too hot nor too cold so that his sleep is soothing and restful. So how to dress baby to ensure comfort and ideal sleep?
Which pyjamas for baby?
To ensure quality sleep, it is important to keep it simple. The ideal outfit for baby to sleep in is simple: a cotton bodysuit and pajamas. This combination can change depending on the season and the temperature of the room. In winter, it is advisable to choose a long-sleeved bodysuit and velvet pajamas, while in summer, a short-sleeved bodysuit and light cotton pajamas will suffice. When the temperature is above 25 degrees, you can even have baby sleep in a bodysuit and a light sleeping bag.
Always choose baby bodysuits and pajamas made from organically grown cotton, which are often softer and more respectful of sensitive skin. Don't forget that your child sleeps about 12 hours a night, so it is essential to choose sleepwear that is guaranteed to be free of harmful substances.
From birth to 18 months, one-piece pajamas are the best choice, as they prevent baby from uncovering himself during the night. After 18 months, you can opt for two-piece pyjamas, which are often more practical when learning to walk (because they have no feet) and potty training.
Which sleeping bag to choose for cozy nights?
A sleeping bag is preferable to a comforter or a blanket which could be dangerous for toddlers. The baby comforter can only be used for children over 18 months. The sleeping bag allows to keep baby warm, without him uncovering himself during the night while leaving him free of his movements.
In case of very cold weather, you can choose a sleeping bag with a TOG (heat index) higher than 2. Be careful, the birth caps are to be reserved for the stay in the maternity hospital, it allows the newborns who cannot regulate their temperature to keep a body temperature close to 37°. When baby grows and sleeps in a room where the temperature is higher than 16°, it is not necessary to put a cap on him, on the contrary it could hinder the regulation of his body temperature.
On the other hand, in case of hot weather, you can have your baby sleep in a bodysuit, without pyjamas and in a summer sleeping bag without fleece. Even in the middle of summer, avoid having your baby sleep with his shirt off, as he could catch a cold during the night, as during certain sleep phases the body temperature drops. Moreover, most babies can't stand sleeping without anything on them, they often need a little cloth on them to feel reassured and safe.
But how do you know if the temperature in your baby's room is ideal? The temperature should be between 17° and 19°. You can also check your child's temperature by touching his hands and belly. The temperature is ideal if his tummy is warm and his hands are cold. Indeed, if both are cold you must cover more your child, if both are hot, your child is too hot, you must uncover it.
You may be interested in this article :