The baby sleeping bag is the only item that guarantees your baby a safe night's sleep and allows him to be free to move around and move around during the night without ever uncovering himself or catching cold. the sleeping bag allows children to stay warm without any risk of choking. it is used from birth and can be used until the child's third birthday. before the age of three.
Make sure you choose a sleeping bag that fits your baby's size
From birth choose a model from 0 to 6 months, choose a 70 cm sleeping bag, for premature babies, choose a sleeping bag of 60 cm maximum so that the child does not feel lost in a sleeping bag too big, for a baby from 6 to 12 months, choose a sleeping bag of at least 90 cm. Some models are adjustable in length to fit the child's size, these models are adjustable by a snap system, these sleeping bags are available from 6 to 24 months.
Adapt the sleeping bag to the temperature of your baby's room
Remember that the baby room should ideally be at a temperature between 18°C and 19°C. Check often that your baby is not too hot, by placing his hand on his stomach for example, but also by checking that his little hands are fresh, if his hands are warm it is because he is too hot, so you have to find out, give him something to drink or turn down the heating. to choose a sleeping bag adapted in terms of heat, you can follow the TOG index. it is an indicator that allows you to choose the sleeping bag according to the season and the temperature. You can also choose between a summer slepping bag and a winter slepping bag.
Choose organic cotton sleeping bags
Organic cotton has many qualities to help babies spend beautiful, soft and peaceful nights, it allows good air circulation between fibres and good moisture evacuation, which limits excessive perspiration so common in babies and very often responsible for many night awakenings, organic cotton offers ultra soft contact, it grows without any pesticides or chemical fertilizers and is therefore ideally suited for sensitive and reactive skin, all Kadolis sleeping bags are Oeko-Tex certified.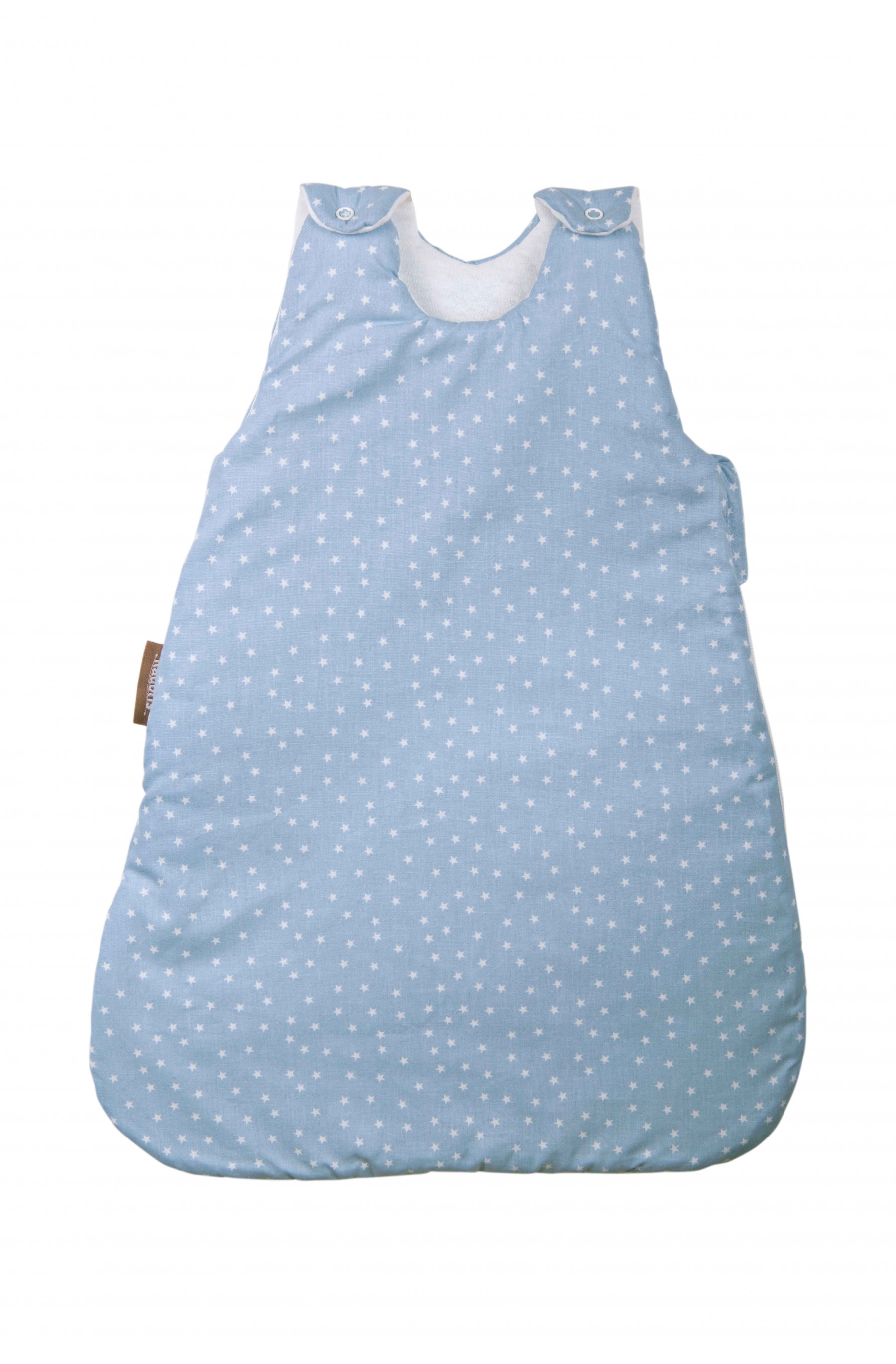 The advantages of a Tencel® sleeping bag
Tencel® is a revolutionary breathable material: it is a fibre made from eucalyptus pulp that helps to naturally regulate temperature, Tencel® allows excellent moisture wicking and offers warm contact in winter and cool in summer, Tencel® limits the proliferation of bacteria and mites, so this fibre requires no additional chemical treatment. 100% Tencel® wipes your child's nights healthy and calmly at the right temperature: baby perspires a lot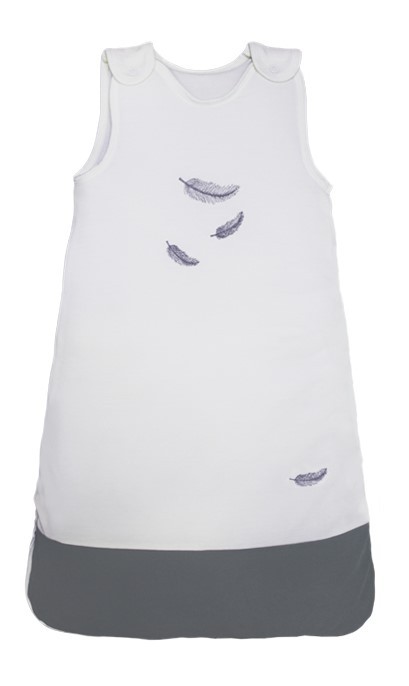 When choosing a sleeping bag
- Choose a machine washable baby sleeping bag.
- Avoid the tumble dryer, which damages the cotton wool.
- Be sure to check for the absence of tape or long cords, which can be dangerous, and also check the strength of the pressures.
- Choose a sleeping bag with a bottom closure that makes it easier to change at night.